Chipotle Cashew Mayo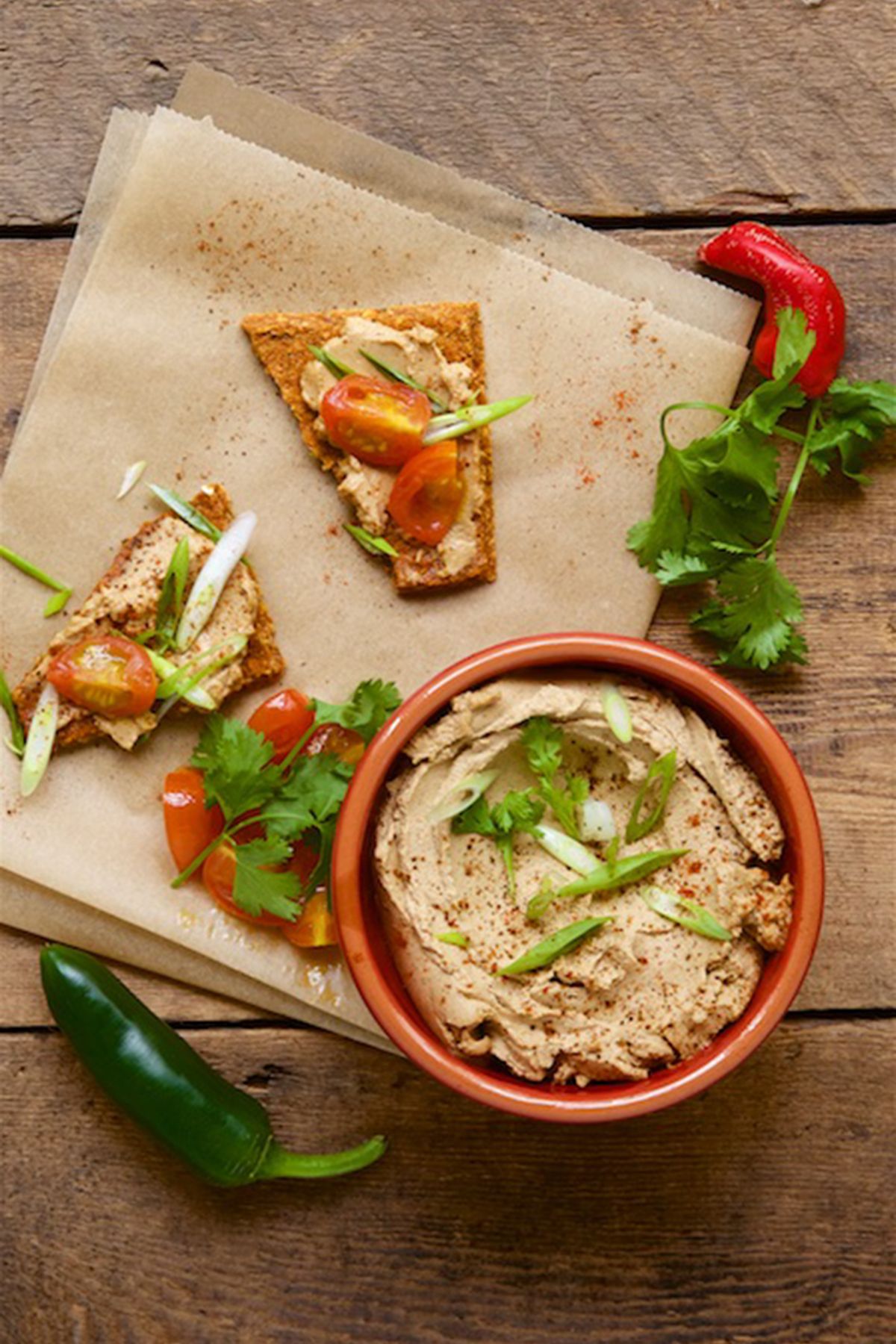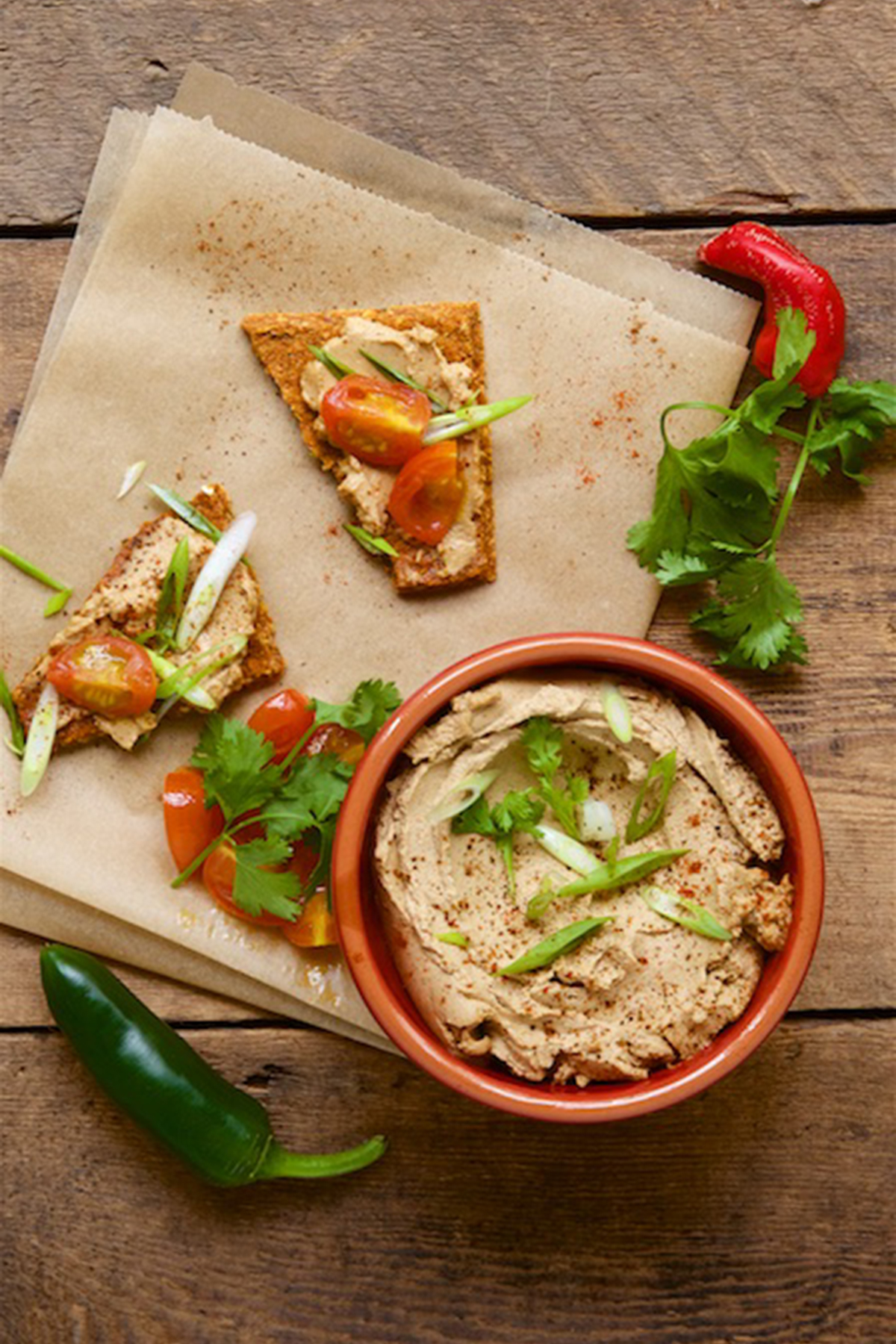 I was at Raw Fest Prague last weekend and someone came and asked me if I had a recipe for raw mayo. He was having an issue with using cashews and the mixture turning out too runny. My advice to him turned into this recipe.
And I'm really happy with it. It's so smooth, creamy and satisfying and is just as at home on raw breads and crackers as it is being used a a dip for crudités. Even if you're not making your own raw breads and crackers right now, this would go so well on whatever breads and crackers you're into, such as gluten-free or sourdough.
I haven't tried it on sourdough yet, and having just written that idea down, it sounds amazing. But this afternoon I've been slathering it on to raw crackers with tomatoes, spring onions and chilli sauce.
It's not absolutely essential to culture the cashews with the probiotics here, but it makes such a difference in terms of how healthy this recipe is. Soaking cashews is the next step along from dry cashews in digestibility and what they will give to your body. Culturing them like this is the next step along that spectrum. If you have trouble digesting nuts, culturing them may well be the answer for you.
Rate This Recipe
Chipotle Cashew Mayo
This out of this world dip is perfect for your gluten-free or raw bread and crackers
Nutrition (For one serving)
Calories:
1880
kcal
Carbohydrates:
52
g
Protein:
28
g
Fat:
183
g
Saturated Fat:
110
g
Sodium:
1292
mg
Potassium:
995
mg
Fiber:
13
g
Sugar:
10
g
Vitamin A:
2094
IU
Calcium:
66
mg
Iron:
11
mg
Ingredients
1

cup

cashews

3/4

cup

water

1

tsp

probiotics

2

tbsp

coconut butter

melted

1/2

cup

coconut oil

melted

1/2

tsp

salt

2

tsp

chipotle powder

1/2

tsp

cumin

1/2

tsp

smoked paprika

2

tbsp

apple cider vinegar
Instructions
Blend the cashews, water and probiotics until smooth. Transfer to a bowl, cover, and leave in a warm place for 14 to 16 hours. This is the process of culturing the cashews; you'll know it's done when you put a spoon through the mixture and it has tiny air bubbles. It should also taste (and smell) slightly sour.

You're going to transfer this back over to the blender and blend in the remaining ingredients until smooth again. It's really important that the coconut oil is melted to the point that it's clear and that the coconut butter is loose and slightly runny (it will never go clear like the oil).

Place in the fridge until you're ready to serve. It will firm up a little in the fridge, but if it's too firm for you, use a little less coconut oil next time, or just take it out of the fridge about 1/2 and hour before you use it.