Dehydrator Chia Seed Bread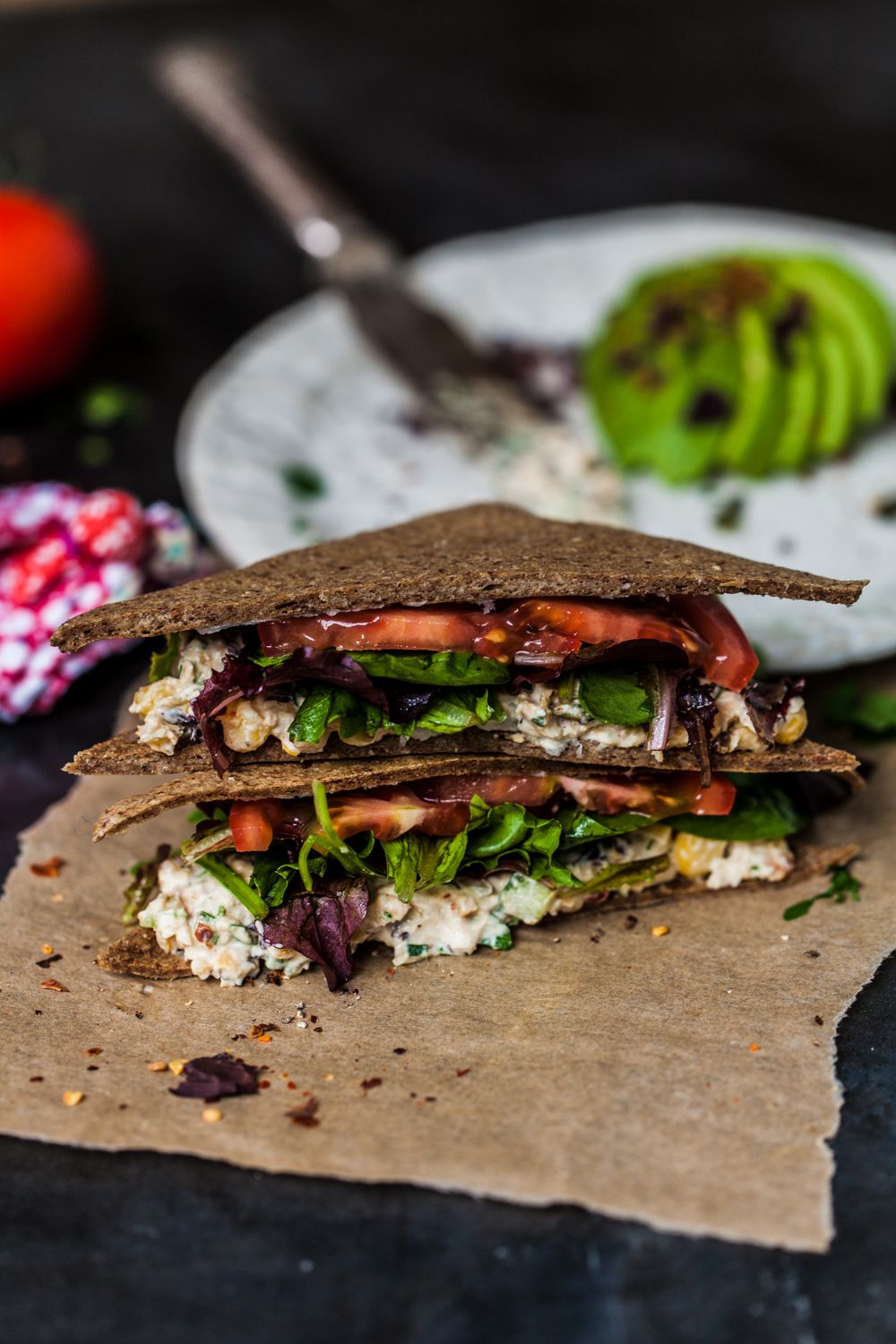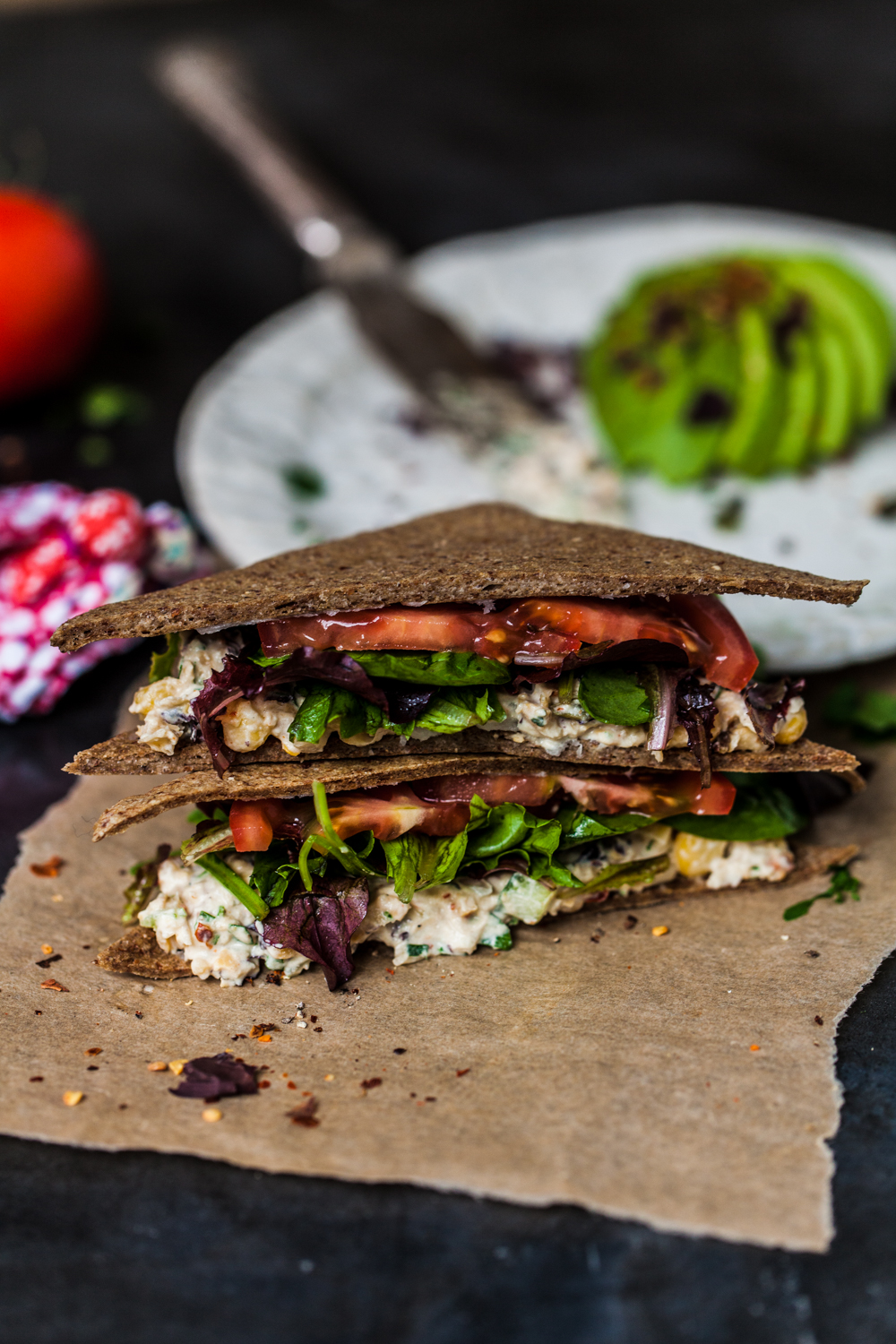 A simple raw bread recipe, loaded with nutrients from the chia seed
I read somewhere that the word "chia" is the ancient Mayan word for "strength", which means that this is strength bread and any sandwiches made from it are strength sandwiches
There's a reason chia has become so popular in the last few years (aside from the strength thing). It's loaded with Omega 3 fatty acids, calcium, manganese, magnesium and phosphorus.
All this and the fact that calorie for calorie, they are the most nutrient dense food for several of these important nutrients.
This is also a great recipe if you're looking to make good use of the almond pulp leftover from almond milk. Personally, I made the almond pulp for this recipe, so I had almond 'left over'. That will quickly be dispatched making this Turmeric Tea, swapping out the hot water for almond milk.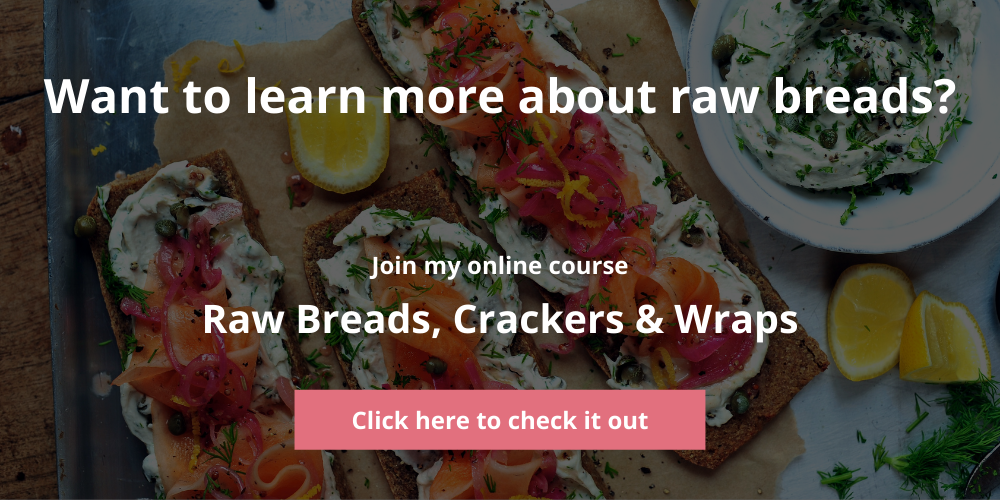 Rate This Recipe
Chia Seed Bread
A simple raw bread recipe, loaded with nutrients from the chia seed
Nutrition (For one serving)
Calories:
313
kcal
Carbohydrates:
20
g
Protein:
9
g
Fat:
24
g
Saturated Fat:
2
g
Sodium:
300
mg
Potassium:
268
mg
Fiber:
13
g
Sugar:
3
g
Vitamin A:
109
IU
Vitamin C:
12
mg
Calcium:
189
mg
Iron:
3
mg
Ingredients
1/4

cup

olive oil

2

courgette

medium size, peeled, roughly chopped

1

cup

water

1

onion

medium

1/4

cup

nutritional yeast

3

tbsp

lemon juice

1

tsp

salt

1

cup

chia flour

ground chia seeds

1 1/2

cup

almond flour

or 2 cups almond pulp from almond milk

3

tbsp

psyllium powder
Instructions
Blend the olive oil, peeled courgette, water, onion, nutritional yeast, lemon juice and salt in a highspeed blender.

Grind the chia flour, almond flour/pulp and psyllium powder in a food processor for a few seconds, then pour in the blended mixture from step one, grinding until a batter is formed.

Spread the batter on 2 nonstick dehydrator sheets about ½ cm (⅕ of an inch) thick.

Dehydrate for around 4 hours at 105 degrees F.

Remove the nonstick sheet and cut the bread into 8 individual slices (4 per tray) and return to the dehydrator, just on the mesh sheets this time, for another 8 hours, or until you're happy with the texture.
Notes
In the picture, I served these sandwiches with last week's Smashed Chickpea and Sweetcorn Salad, fresh tomatoes and green leaves. I also really love spreading a little coconut oil on the bread as 'butter'. The taste works beautifully with the salad and bread.