Enoki BBQ Cups
This is a great little fun way to use enoki mushrooms in the summer.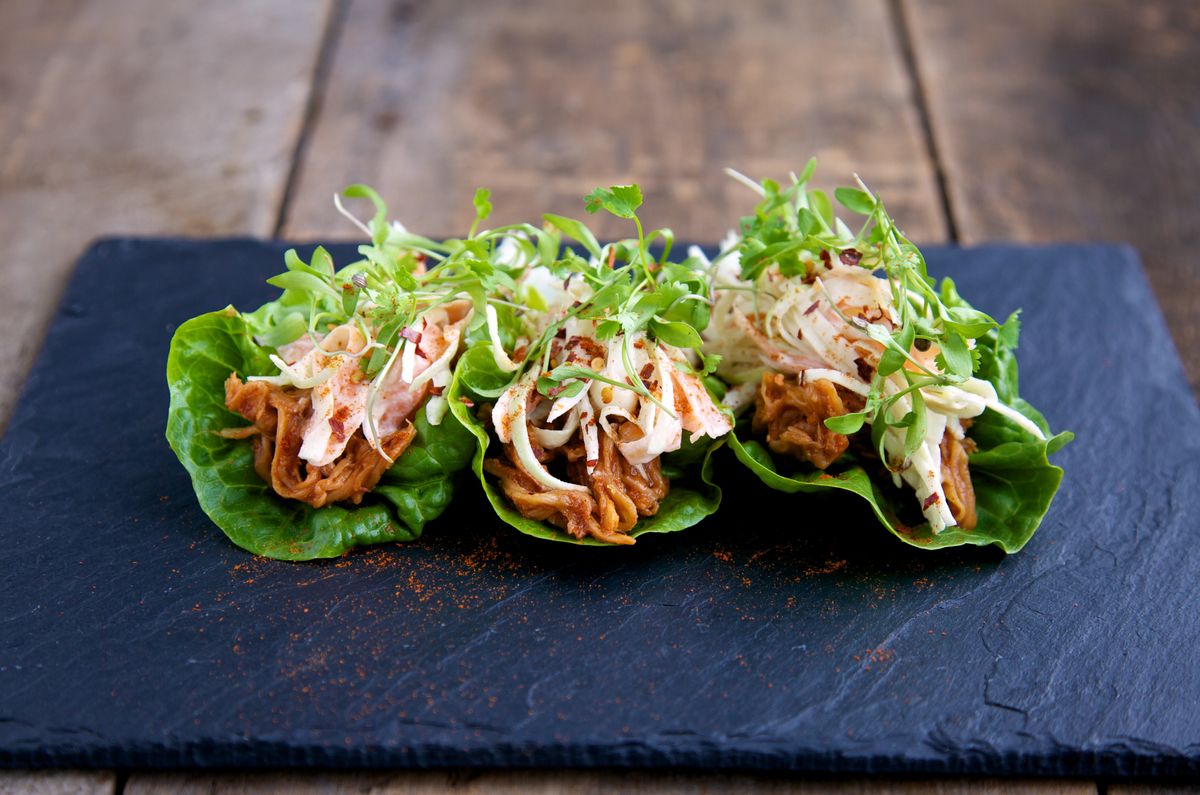 🌱
Premium (All-Access) Content
If you're looking for an easy, satisfying yet light raw food meal that does't need dehydrating, take a look at this.
This dish is spicy, a little sweet, creamy and crunchy. It's the ultimate fresh and tasty light summer lunch or dinner.
And as you can see from the image, it's really pretty to look at. I've added a few microgreens on top, which always makes everything look amazing. But they're just as good with a sprinkle of chipotle powder on.
Let's jump in...