Fermented Spiced Beet Slices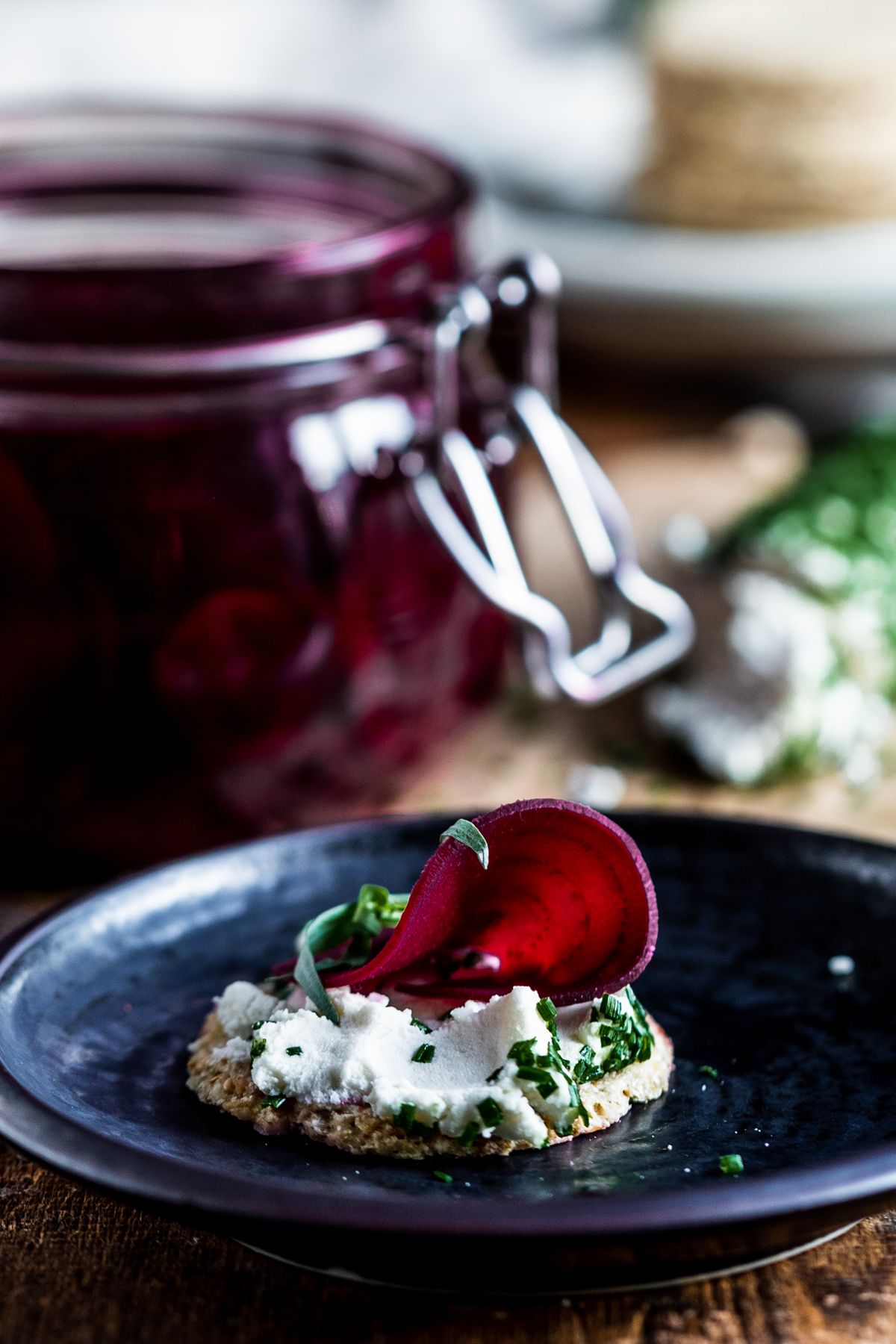 Fermented beet slices that are amazing on salads, or in any type of raw veggie pasta. This is the first recipe in this mini-series on how to make a raw fermented sandwich.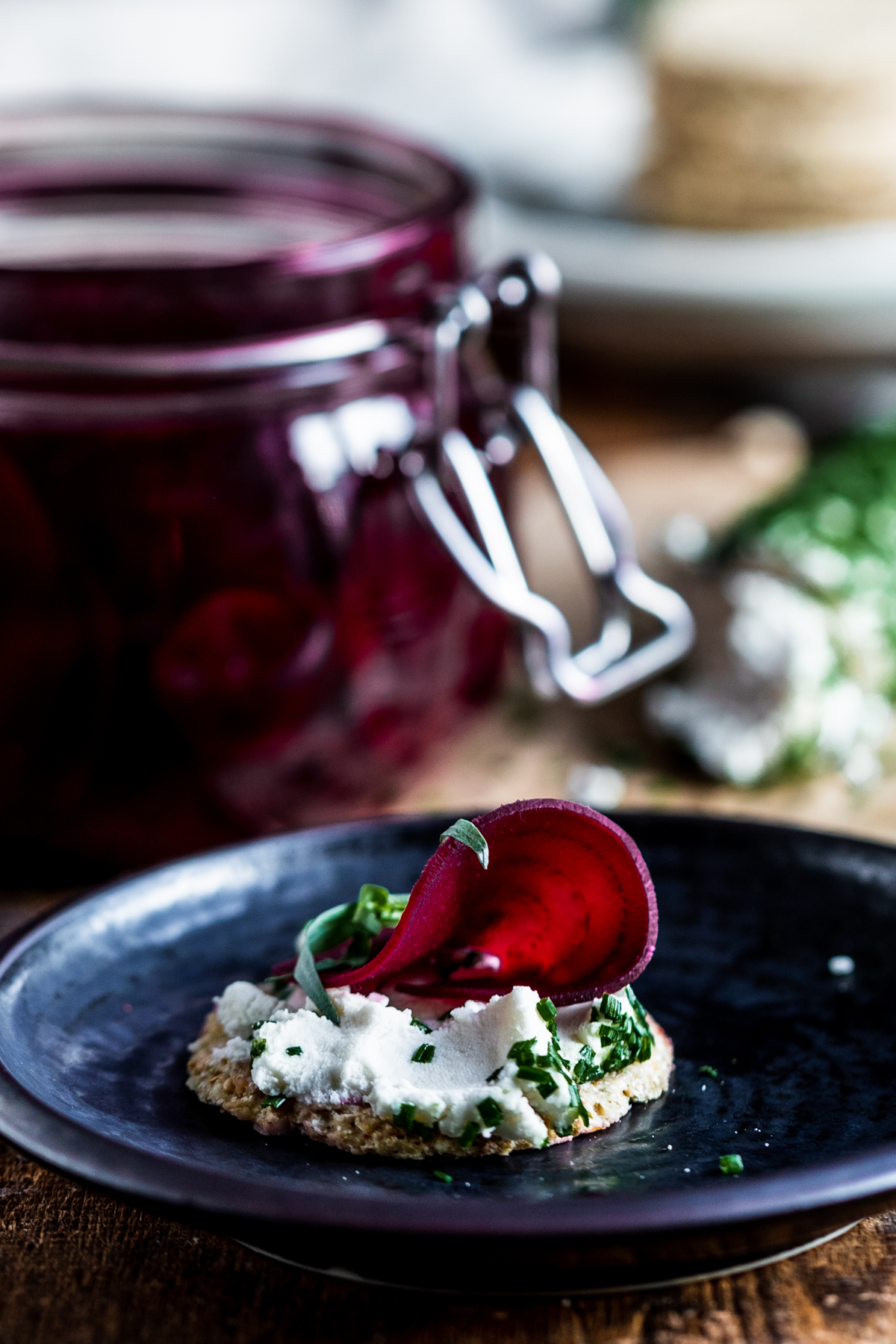 These fermented spiced beet slices are the first stage in our Raw Fermented Sandwich mini-series.
In the next post you'll see how we make that fantastic Macadamia Horseradish Dill Cheese.
Then in the third and final post you'll see how we make the Fermented Raw Vegan Bread and put the whole thing together.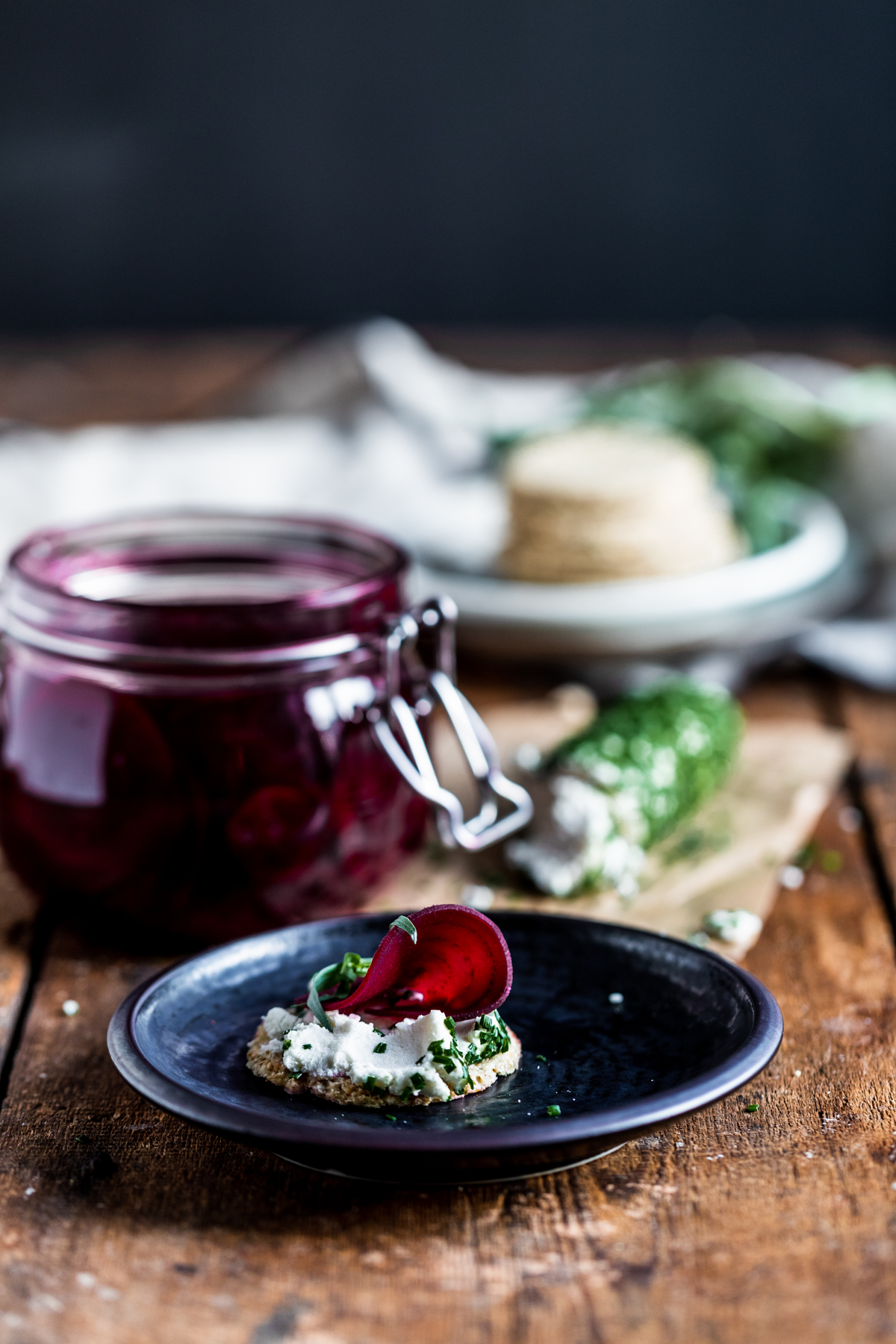 Rate This Recipe
Fermented Spiced Beetroot Slices
A wonderful addition to any salad or raw vegetable pasta
Nutrition (For one serving)
Calories:
23
kcal
Carbohydrates:
5
g
Protein:
1
g
Fat:
1
g
Saturated Fat:
1
g
Sodium:
727
mg
Potassium:
129
mg
Fiber:
2
g
Sugar:
3
g
Vitamin A:
11
IU
Vitamin C:
3
mg
Calcium:
17
mg
Iron:
1
mg
Ingredients
4

beets

1

sweet white onion

1-2

cloves

garlic

(thinly sliced)

1

tsp

caraway seeds

1

tsp

sweet fennel seeds

½

tsp

black peppercorns

½

tsp

black or yellow mustard seeds

1

tbsp

whole coriander seeds

1

tbsp

salt

2

cups

water

(filtered, not tap)
Instructions
Peel the beets.

Using a mandolin with the slicing blade fitted, carefully slice the beets about ⅛ - ¼ inch thick. The thicker they are the more crunch they will retain and the longer they will take to fully ferment.

Place the slices to one side and rinse the mandolin.

Carefully peel the first two layers of the onion, but keep it whole.

Slice the onion on the mandolin into thin rounds and place to one side.

Using a clean 500ml clip top jar, add in the spices and garlic.

Add the beets and onion in layers. A few slices of beet, a few slices of onion and repeat until the jar is full, but leaving 1 inch at the top.

In a blender or bowl, whisk or blend together the salt and water to dissolve the salt and make a brine.

Pour the brine over the contents of the jar until all is covered but 1 inch is left at the top.

Seal the jar and place in a warm space, the best fermenting temperature is 65f-75f, to ferment for 3-5 days. You'll need to open the jar daily to release the air building up inside from the fermentation. This is called burping. You should do this a few times a day.

After a few days, taste the beets and, once it's as sour as you like, store in the fridge for several months. Once in the fridge, you don't need to burp daily, but I still like to release the air every few days to be safe.
Video