How To Make Rich & Creamy Almond Milk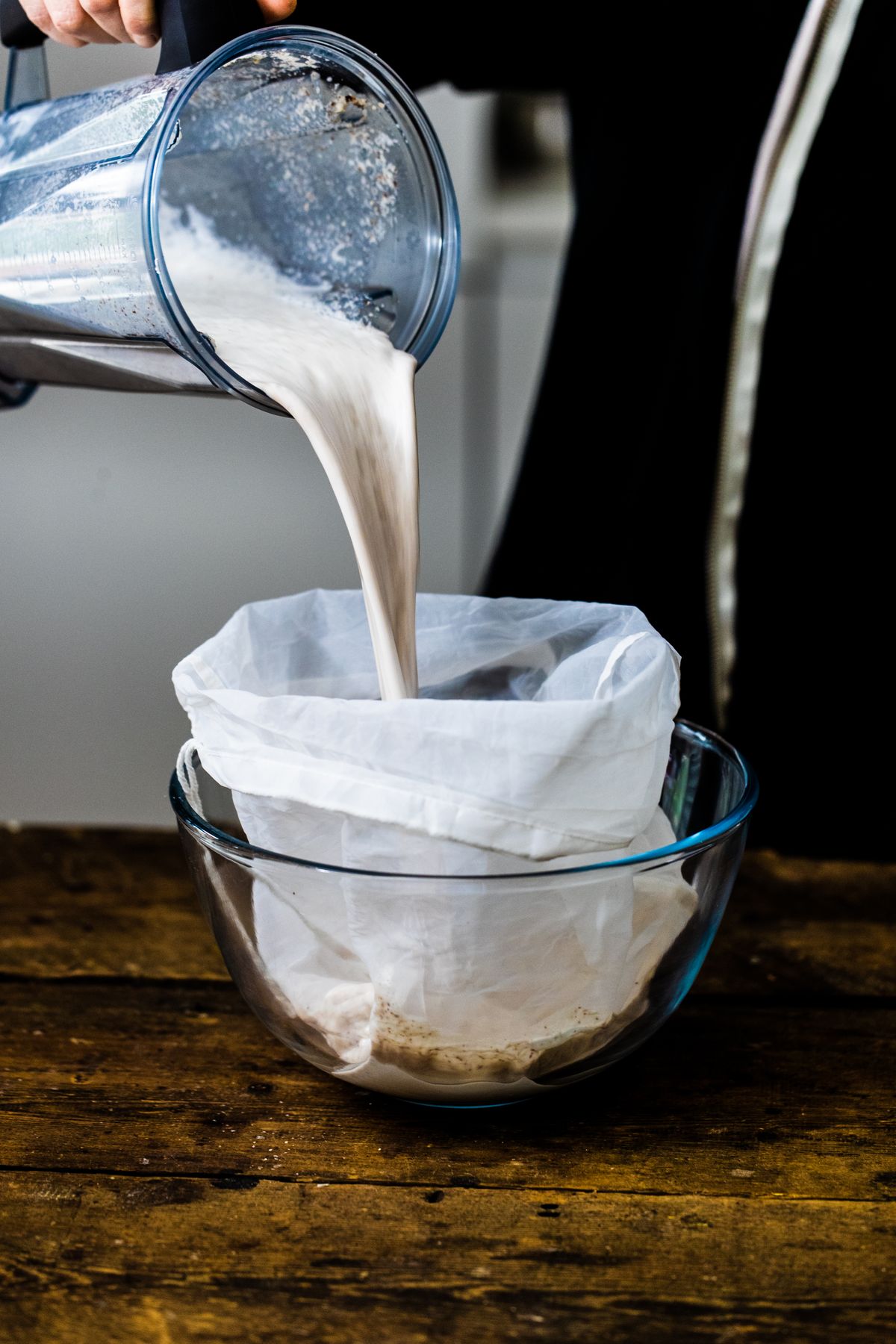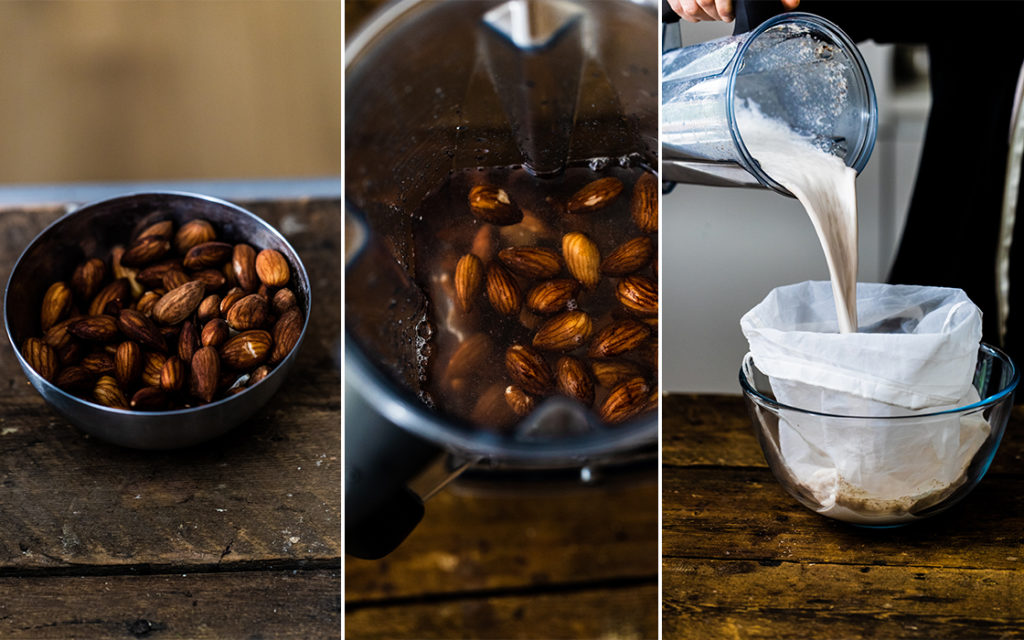 How to Make Almond Milk at Home
Making almond milk at home is so simple and satisfying. I can remember the first time I made almond milk at home. . .it was so exciting because I was avoiding all dairy, to see if it helped with my acne.
I distinctly remember the almonds and water spinning around, straining it out, and then adding taking a sip. It was ice cold and it tasted sensational! It was so fresh and frothy, and really nothing like the almond milk you get in the stores now. It's funny to think that there wasn't even such a thing as almond milk in the shops back then.
I can remember adding some fruit, drinking some more, and then enjoying my cereal with the fresh almond milk I'd made at home.
Using Different Nuts for Your Milk
Other nuts that make good milk are hazelnut and macadamia. You can use cashews to make your milk, but there's nothing to strain out, because they blend down so fine. You can of course also do a mixture of nuts, or even throw in some seeds too. I've found sesame seed or help seed milk to be much nicer than sunflower seed milk.
Do You Need to Soak the Nuts?
It's impossible to teach making almond milk without saying, "soak your nuts" but I'm trying my best.
The quick answer is, yes, you do need to soak your nuts (Dang!). People get caught up in a bunch of different timings for soaking different types of nuts, but always just soak nuts overnight. That's about 8 hours. Keeps it nice and easy that way.
You can soak them inside or outside of the fridge. I like to do inside, because I just feel it's better for keeping any bad bacteria out, but I haven't seen any research to support that.
The Recipe for Making Almond Milk
As you'll see in the video, your base recipe for making almond milk at home is 1 cups of almonds, to 3 cups of water. If you want a thicker and more creamy almond milk, you can use 2 cups of almonds to 3 cup of water. If you have a powerful blender like a Vitamix, it will be able to blend this no problem.
What Can You Use Almond Milk For?
I LOVE ice cold almond milk at home on a warm day, with some dates, vanilla and a little Himalayan salt added in. It beats anything from the store, and even if you buy something close to homemade from a juice bar, it'll cost you so much more than making it at home.
You can also turn your almond milk into a cacao smoothie, by adding some cacao powder and a little more sweetener.
Other uses for almond milk:
For your morning breakfast cereal.
A base for any smoothie.
Replace water when making nut cheese.
For use in raw vegan ice-cream
Replace milk in your tea and coffee (hazelnut milk is best for this)
How Long Does Almond Milk Last?
As far as how long you can keep almond milk for, it comes down to how cold your fridge is. I'd comfortably say that almond milk will last for 2 to 3 days in any fridge, no problem. If your fridge is particularly cold, you'd be looking at 5 days. You'll find that with homemade almond milk, separation of the fat is completely normal and doesn't mean it's gone of at all. Just give it a shake and it's good again. If you want to make sure it doesn't separate so easily, blending in a little lecithin will emulsify the fat and water. In the recipe below, I'd suggest using 1 to 2 teaspoons of lecithin.
Rate This Recipe
Almond Milk Recipe
This recipe is for a good consistency almond milk. If you want a creamier and thicker almond milk, use 2 cups of nuts, instead of 1.
Nutrition (For one serving)
Serving:
1
cup
Calories:
10
kcal
Carbohydrates:
1
g
Fat:
1
g
Ingredients
1

cup

almonds

soaked overnight

3

cups

water

filtered
Instructions
Blend the almonds and water for about 1 minute.

Strain through a nut milk bag and chill in the fridge until ready to use.

I really love to add a medjool date or two, plus a little Himalayan salt and some fresh vanilla.
Video
Related: Almonds are packed full of nutrients and benefits. Click here to see 9 Evidence-Based Health Benefits of Almonds.