How To Sprout Buckwheat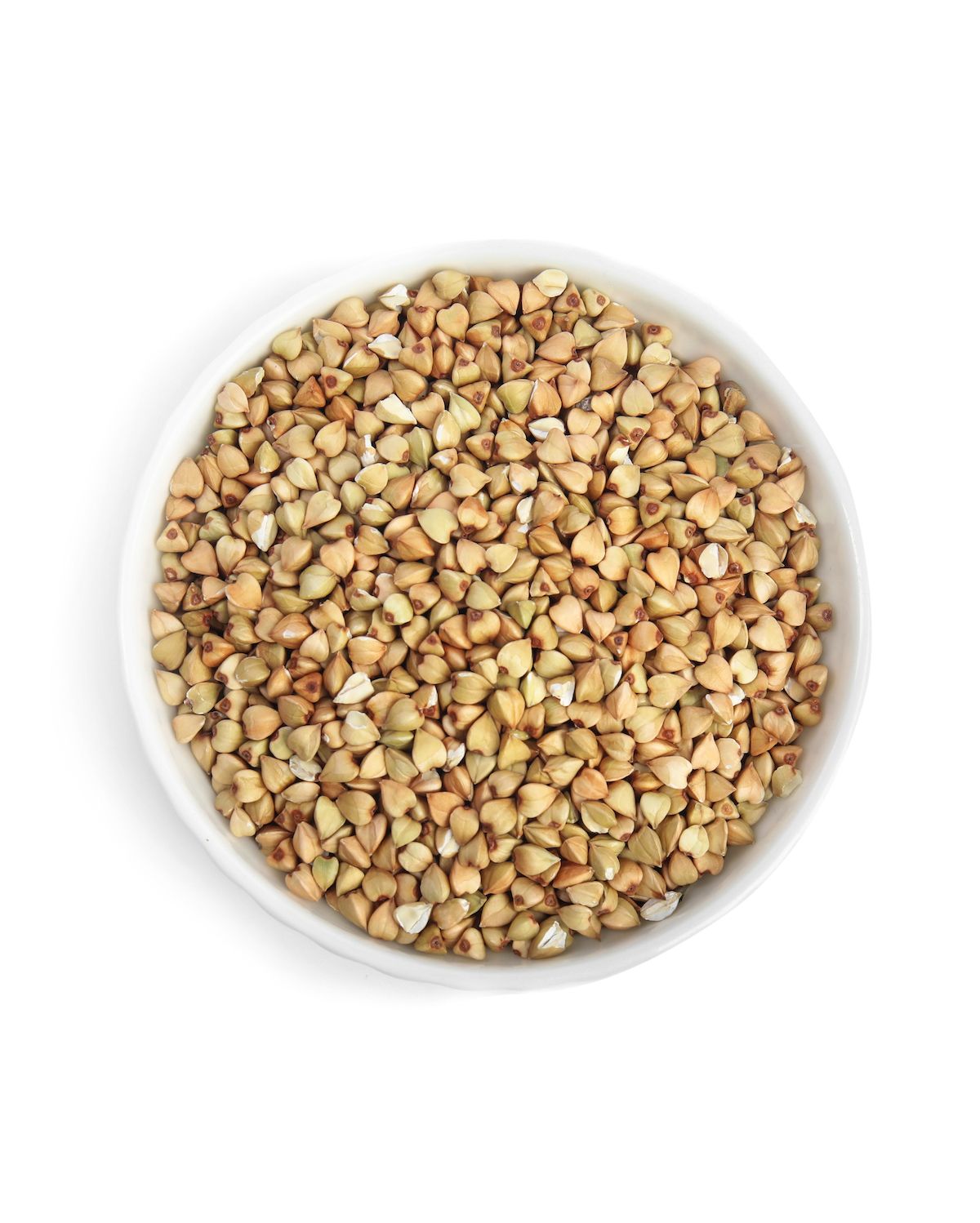 In this post we'll be showing you exactly how to easily sprout buckwheat for use in your raw food recipes. It' a very simple process that anyone can do at home with minimal equipment. We'll cover exactly how to turn raw buckwheat groats into sprouted buckwheat with 'tails'.
Let me start with the good news about buckwheat; it's not wheat at all, but a seed. This means it's perfectly fine to use if you're trying to avoid gluten.
Sprouted buckwheat is so great for raw food recipes. It can be used as a base in recipes for raw pizza, raw breads and even raw crackers.
The protein in buckwheat is relatively low, but is high quality. However, the digestibility of the is low because of the anti-nutrients. It's my understanding that by soaking and sprouting, we make these more digestible because we neutralising the enzyme inhibitors.
For more information on buckwheat nutrition, check out: Buckwheat 101: Nutrition Facts and Health Benefits
To successfully sprout buckwheat you'll need the unroasted kind. They look like little beige pyramids. . .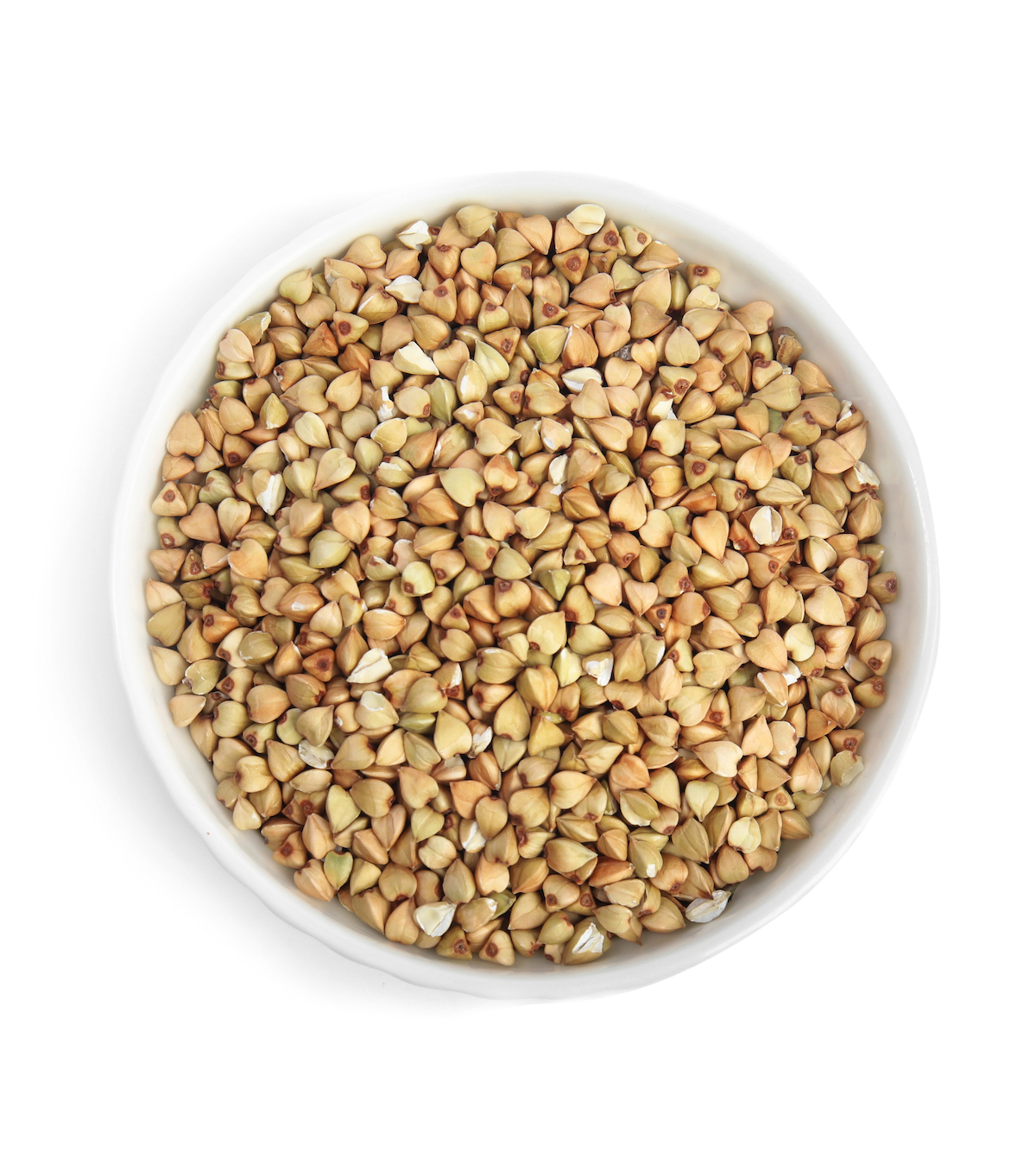 The roasted variety will not sprout. They are brown rather than beige and are often called kasha.
How to Sprout Buckwheat
Refer to the instructions below (and the video) for full instructions, but the basic steps for sprouted buckwheat are:
Soak the buckwheat for a short period.

Rinse them off and leave them at room temperature for 2 to 3 days.

Continue to rinse them once or twice daily during that 2 to 3 days.

Use the sprouted buckwheat immediately or keep it in the fridge for up to 3 days. Use before they go green.
Once the buckwheat is sprouted they'll have grown little tails and will ready to use in your raw food recipes. . .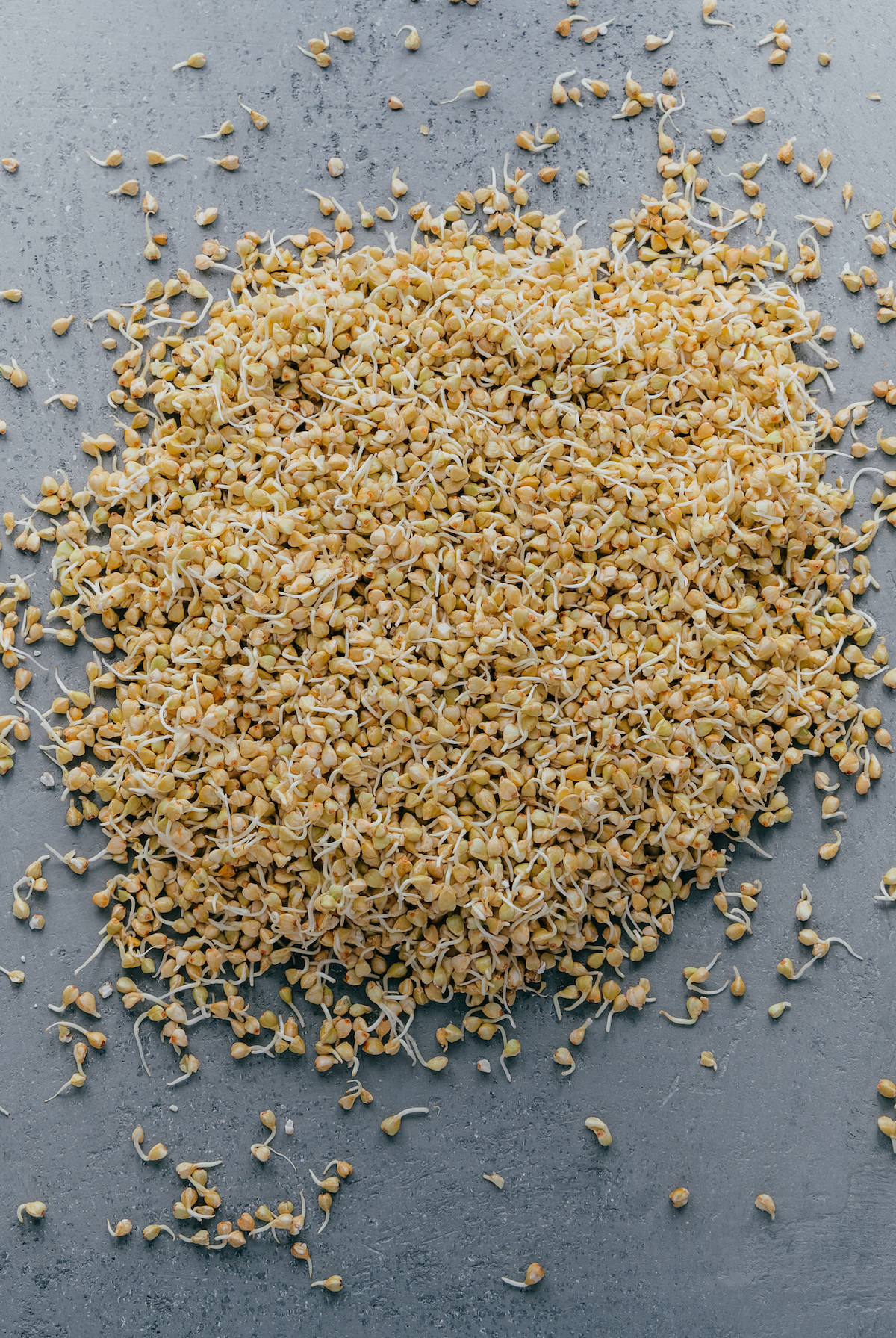 Rate This Recipe
How to sprout buckwheat
How to sprout buckwheat for use in your raw food recipes
Ingredients
1

cup

buckwheat groats

4

cups

water
Instructions
Soak the buckwheat groats in the water for 15 to 20 minutes.

Transfer to a sieve and rinse thoroughly to get all of the starchy residue washed away.

Place the sieve on your counter top in a bowl to allow excess water to drain off, whilst covering with a kitchen towel.

Rinse the buckwheat twice a day until they grow small 'tails'. This should take around 2 days.