Mooli Noodles with Black Sesame Arame Sauce
This is a lovely, but maybe somewhat surprising dish.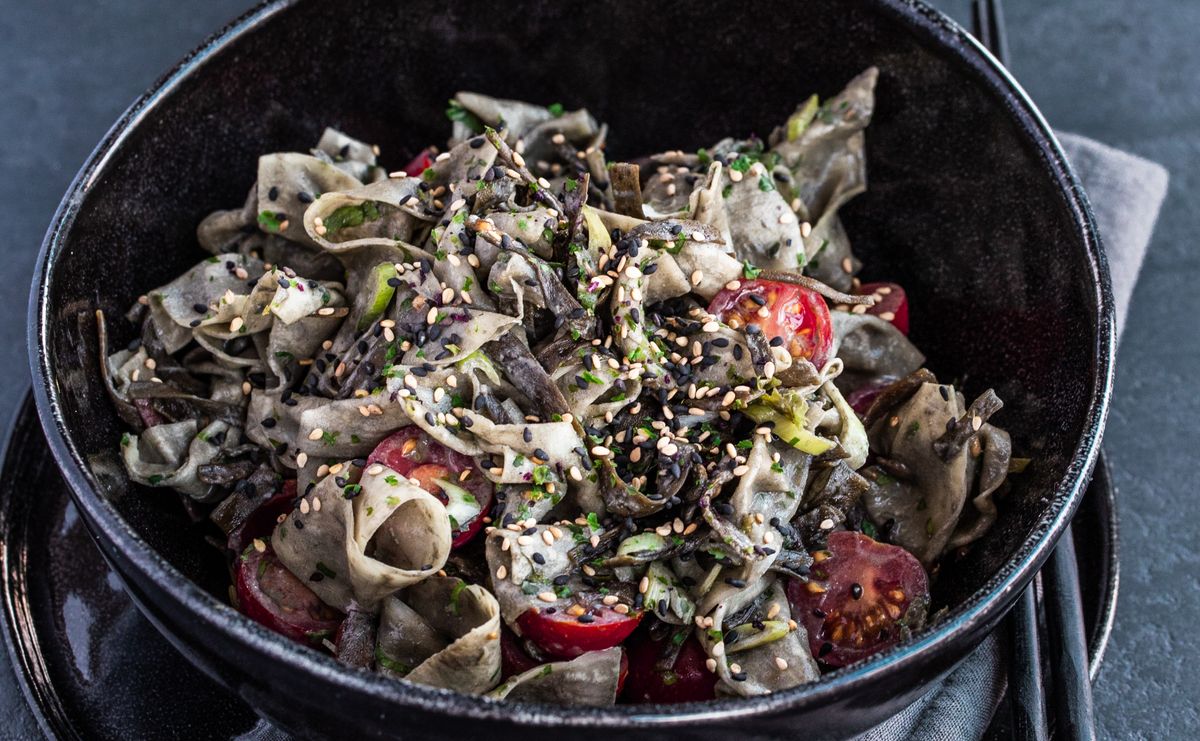 🌱
Premium (All-Access) Content
The black tahini in this dish makes this visually very unique, but misleads (in a fun way) from just how flavourful this is.
Sweet, acidic and umami with pops of freshness from the tomatoes. This is one you have to make to fully appreciate what it actually tastes like; you'd never guess from just reading the ingredients.
On to the recipe...