Chocolate Breakfast Rolls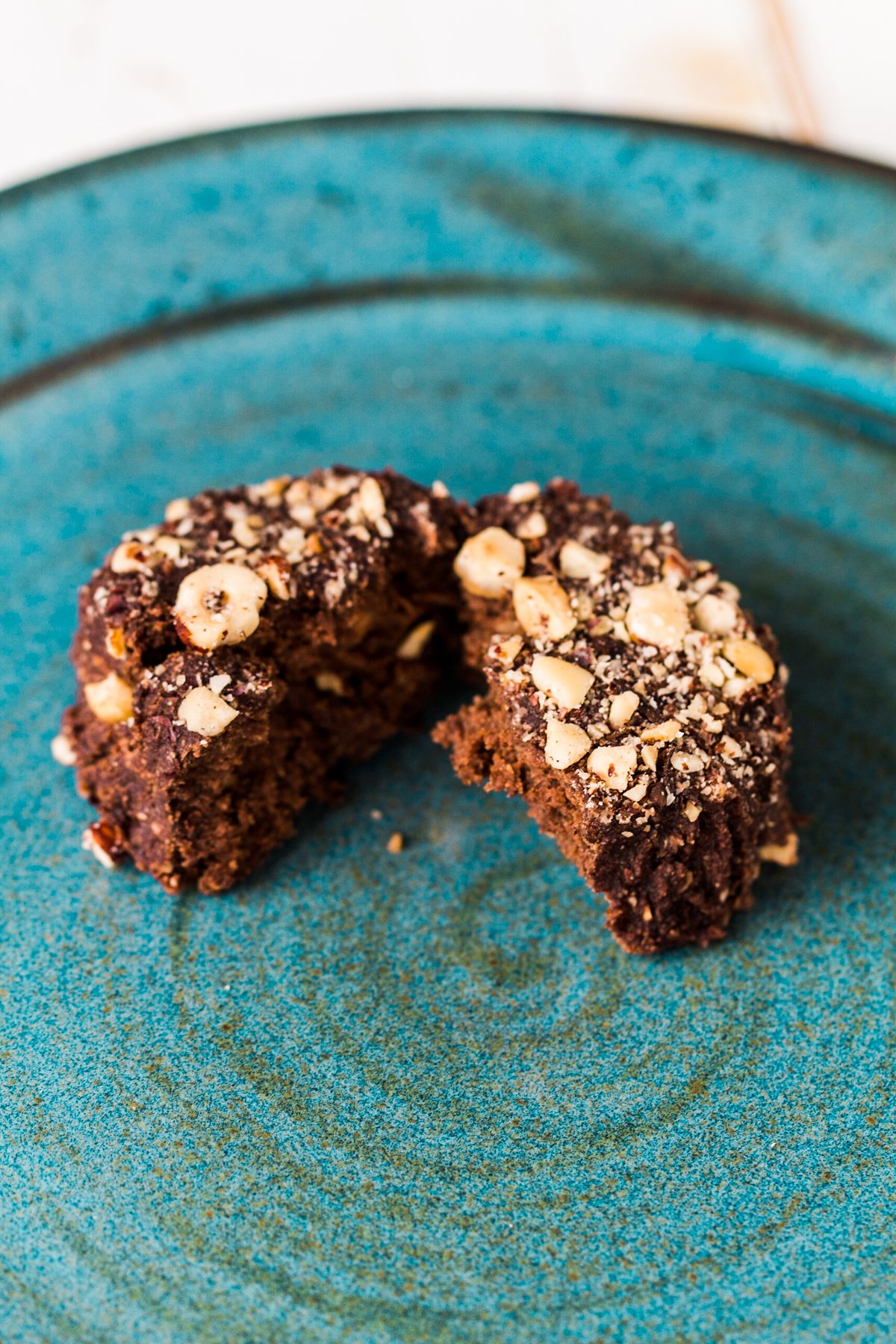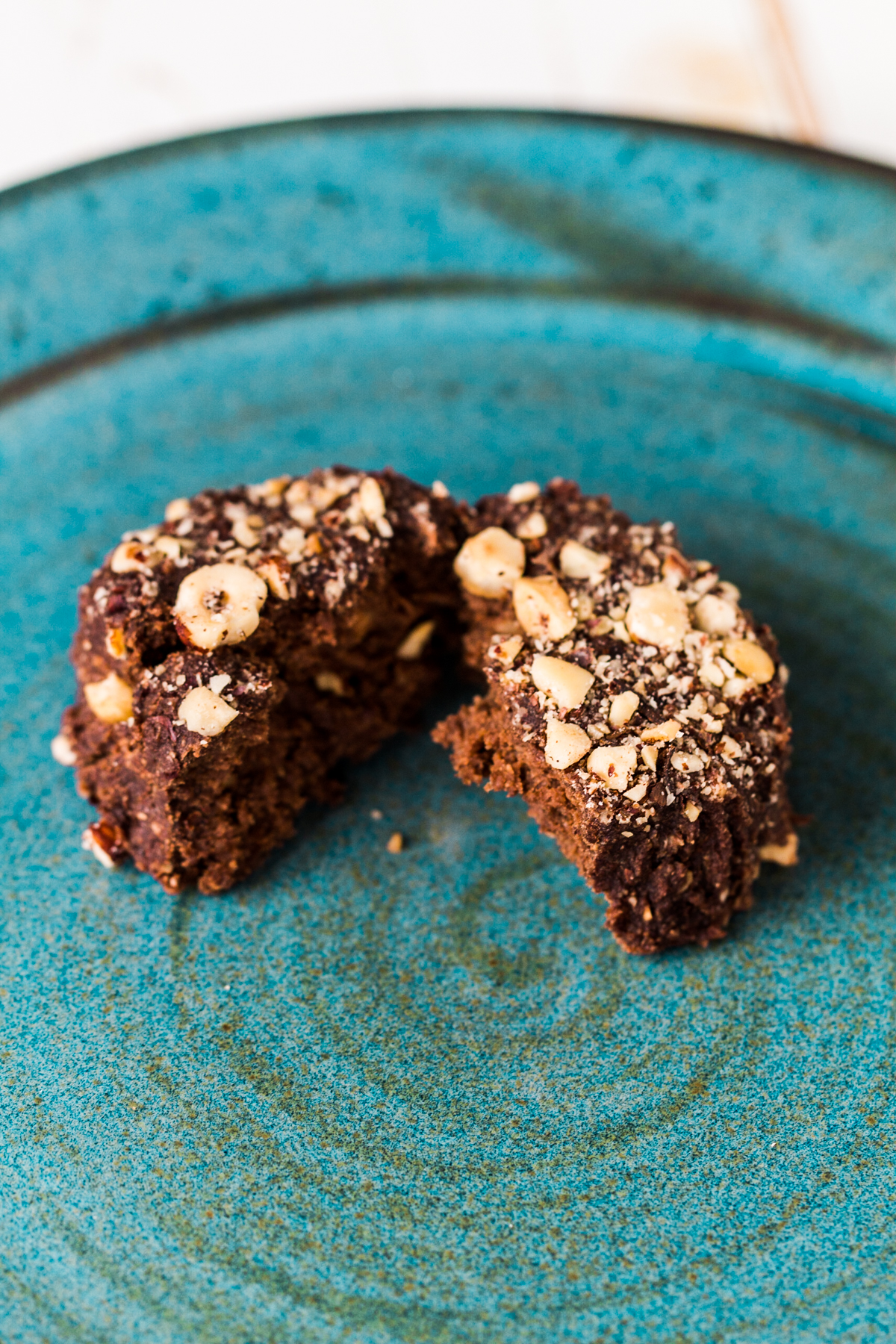 This is a guest recipe from my very talented Raw Chocolatier friend, Amy Levin.
From Amy: When I created this recipe, it was with my Step Mom in mind. Every morning she eats a muffin with yogurt and, when I am with her, it seems so normal. Like, us sitting in Starbucks, her eating her muffin and me with chia pudding… In that situation, she's the "normal" person and, sometimes, it's nice to just feel normal, am I right?! Not being asked what you're eating and why you're eating it. Just eating a meal like everyone else. It's the simple things in life.
These rolls accomplish that and they're super delicious to boot! The addition of psyllium makes them a little springy and light, they retain a lovely moisture inside and the addition of the peach compote, adding sweetness, acidity and freshness, washes down every bite beautifully and cleans the palate ready for the next mouthful.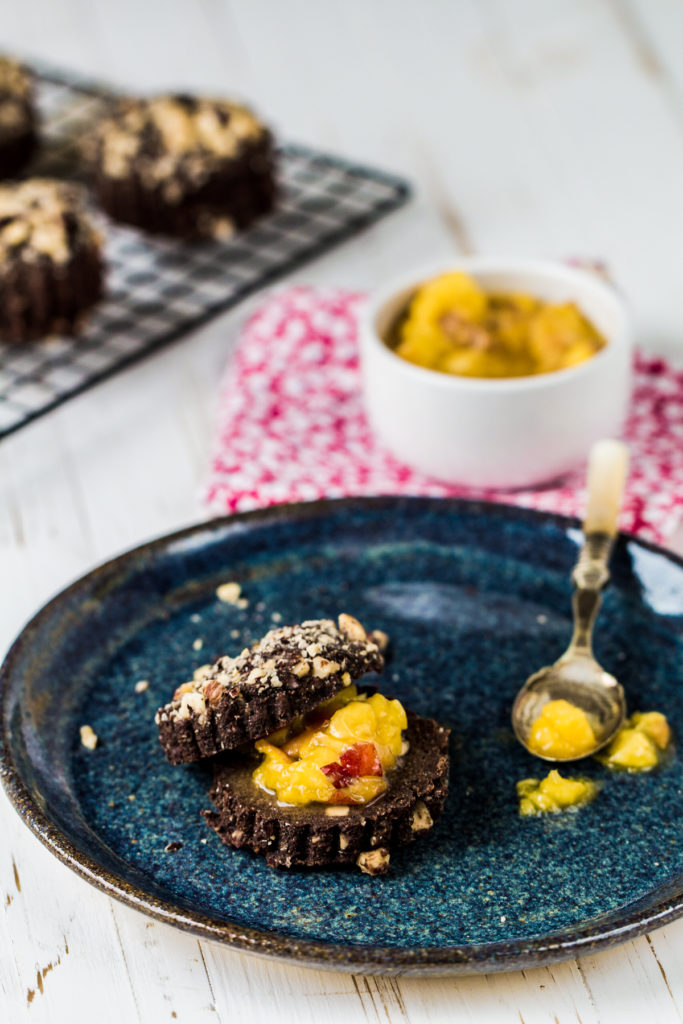 Rate This Recipe
Chocolate Breakfast Rolls
Nutrition (For one serving)
Calories:
405
kcal
Carbohydrates:
45
g
Protein:
10
g
Fat:
24
g
Saturated Fat:
3
g
Sodium:
32
mg
Potassium:
374
mg
Fiber:
18
g
Sugar:
9
g
Vitamin A:
62
IU
Vitamin C:
6
mg
Calcium:
126
mg
Iron:
3
mg
Ingredients
Chocolate Breakfast Rolls
3/4

cup

buckwheat

(soaked 1 hour and sprouted 10-12 hours)

1.7

oz

almond butter

(or any nut butter)

2

cups

zucchini

(peeled and chopped)

1/2

cup

water

1/2

cup

cacao powder

1

tsp

apple cider vinegar

1/2

cup

coconut sugar

1/4

cup

sesame oil

(cold pressed - could also use hazelnut or walnut oil)

1/2

cup

psyllium husk

1/3

cup

almonds

(or hazelnuts) (whichever using, make sure they're 'activated' by soaking and dehydrating)

3/4

cup

ground almonds

1 1/2

tbsp

coconut flour

1/2

cup

hazelnuts

(or almonds) (whichever using, make sure they're 'activated' by soaking and dehydrating) (Processed into a crumb consistency – optional)
Simple Peach Compote
2

g

peaches

(Ripe. Stoned & diced)

1/3

cup

xylitol

(Or coconut sugar)

1

pinch

sea salt
Instructions
Chocolate Breakfast Rolls
In a high speed blender combine the first set of ingredients and blend on high until smooth.

Add the second set of ingredients (psyllium and activated nuts (optional, but recommended for texturand pulse in the blender just to break the nuts down a bit and mix through the psyllium.

In a bowl, mix together the ground almonds and coconut flour with your hands.

Add the contents of the blender to the mixing bowl with the flours and mix well with your hands to combine.

Allow the mix to sit 2-5 minutes, during this time it will firm up as the psyllium and coconut flour absorb moisture.

Dampen your hands and form the dough into a large ball and press it down to the thickness you'd like the rolls – I suggest no thicker than 2 ½ inches.

Scatter the chopped activated nuts over the rolls to coat the tops and press gently so they adhere.

Dampen the cookie cutter or ring mould you are using to shape them and cut out as many as you can from that first ball – place them on a nonstick lined dehydrator tray.

Repeat until all dough is used – sprinkle with nuts each time before cutting.

Dry for 10-14 hours at 115f, or until the rolls are crisp outside and soft inside.

Store the rolls in an airtight container in the fridge and dehydrate for 30 mins – 1 hour before eating – this will make them warm and also crisp the outside again.
Simple Peach Compote
Combine all ingredients in a bowl and mix together with your hands.

As you mix, gently squeeze the fruit to release their natural juices and create a little sauce / jam like mixture.

Store in an airtight container for up to 5 days in the fridge.
Notes
All courgettes/zucchini will vary in moisture content and will, therefore, affect the outcome of the dough. If you find it's still too moist after allowing it to set, simply add 5g
( 1 tsp ) coconut flour, mix it through, allow it to set and add more if needed until you reach a firmer texture.
This recipe isn't meant to be sweet, rather, it's meant to be sweet enough to balance the bitterness of the cacao. You might like it add more sweetness to the dough or eat the rolls with a fruit compote, recipe below.
Use whatever nuts and nut butter you enjoy the most and play with using different ones to achieve various results.
Don't feel limited to using just peaches for the compote, the main thing is that you use ripe fruit and press it with sweetener to release their juices and create a jammy sort of consistency.
You may choose to increase or decrease the sweetener to your taste.
Play with adding fresh herbs (mint, lemon balm, tarragon, basil) or spice powders ( nutmeg, cinnamon, vanilla )