Smoky Grape Cheese Balls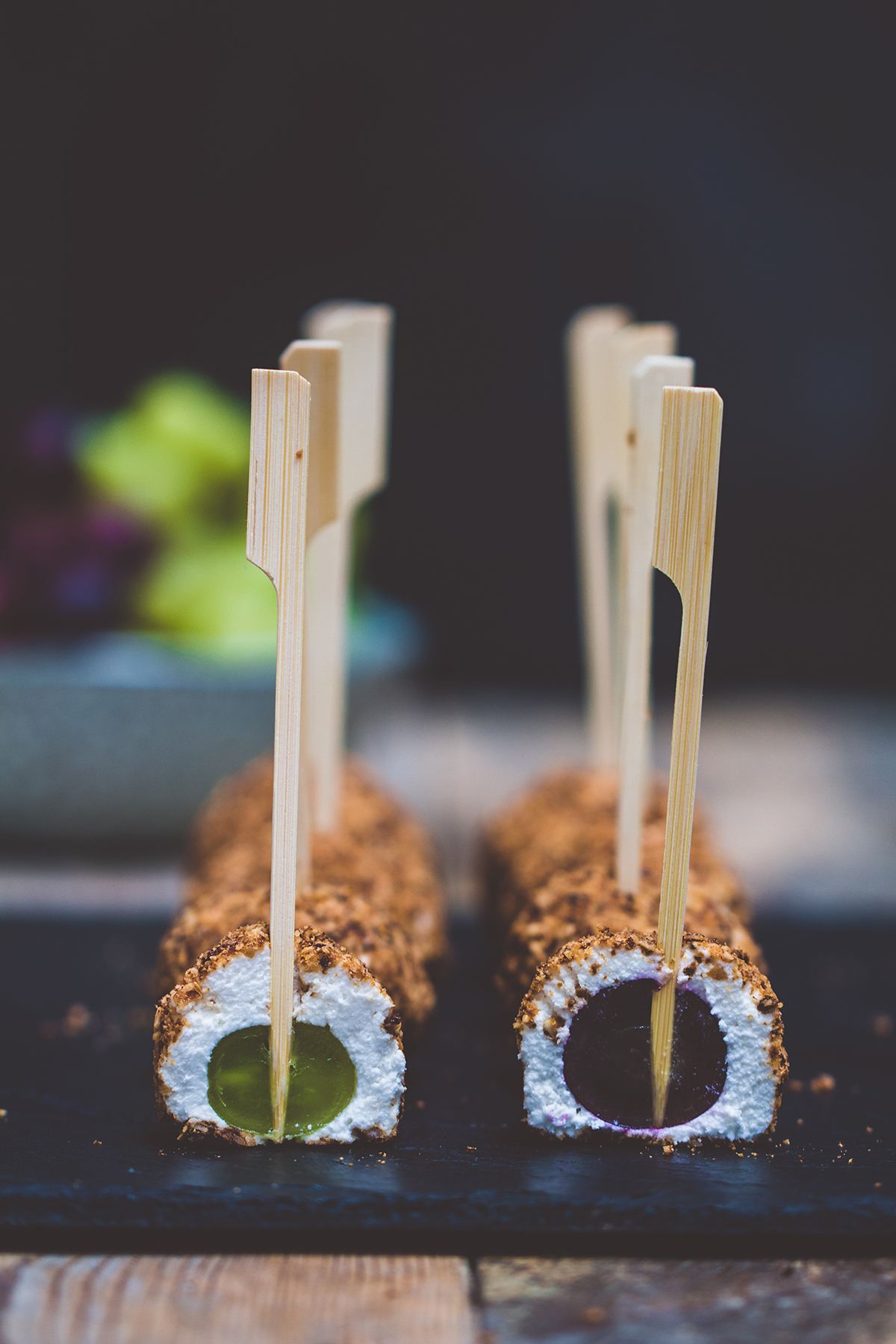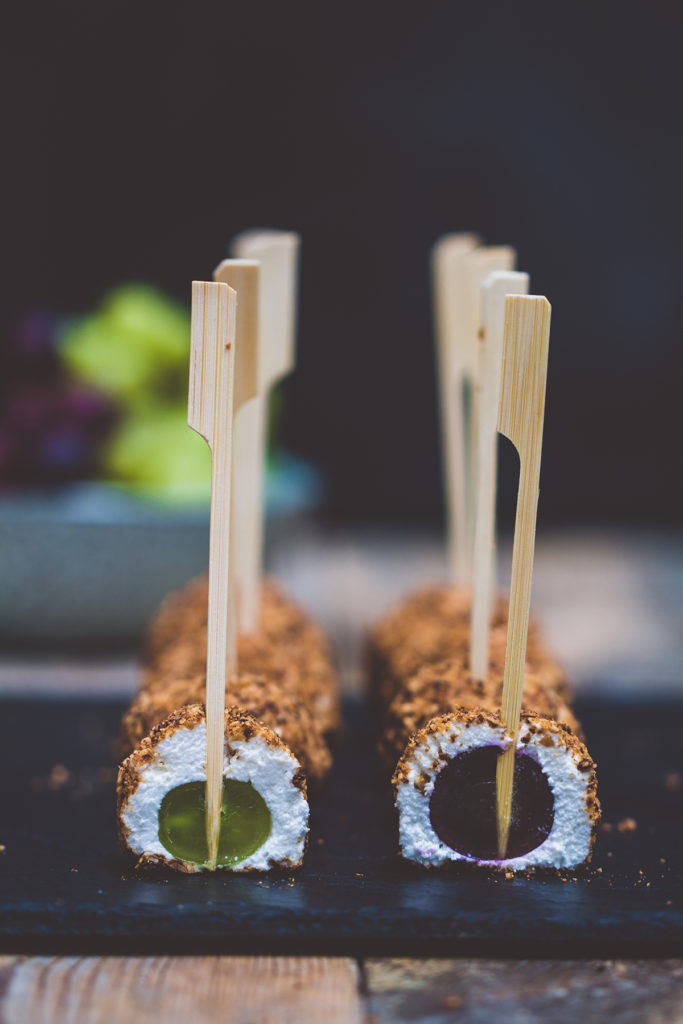 So I've always had, in the back of my mind, an idea to do something raw that equates.
A nice, aged and firm cashew cheese with pineapple would be really good, but I wanted something simpler and visually more exciting.
I happened to have some Smoky Coconut Pieces around a couple of weekends ago, along with some macadamia cheese and grapes, and it just all came together in a few minutes after that.
As I've mentioned in the recipe itself, you can swap out the Smoky Coconut Pieces for ground pistachio nuts, or even store bought spicy seed mix.
These really are perfect if you're having people over and you want to do something a bit different.
Rate This Recipe
Smoky Grape Cheese Balls
Cheese balls on a stick is perfect for any party or gathering.
Nutrition (For one serving)
Calories:
334
kcal
Carbohydrates:
13
g
Protein:
4
g
Fat:
32
g
Saturated Fat:
13
g
Sodium:
338
mg
Potassium:
277
mg
Fiber:
6
g
Sugar:
6
g
Vitamin A:
116
IU
Vitamin C:
1
mg
Calcium:
40
mg
Iron:
2
mg
Ingredients
For the cheese
2

cups

macadamias

soaked for 8 hours

1

cup

water

1

tsp

probiotics
For the smoky coconut pieces
2

cups

coconut flakes

1

tsp

chipotle chilli powder

2

tbsp

maple syrup

4

tsp

cumin

4

sundried tomatoes

1/2

cup

water

soaking water from the sundried tomatoes

1/4

cup

tamari

2

tsp

apple cider vinegar

1

tsp

smoked paprika

1

tbsp

mesquite

or lucuma
Instructions
For the Cheese
Blend all ingredients in a high-speed blender until smooth.

Place the mixture in a strainer that has been lined with cheesecloth and place a weight on top. The weight should not be so heavy that it pushes the cheese through the cloth, but heavy enough to gently start to press the liquid out.

Leave to culture for at least 24 but no longer than 48 hours.

Once culturing is complete stir or process in the following ingredients:
For the smoky coconut pieces
Blend all marinade ingredients in a high-speed blender until smooth.

Combine with coconut flakes and spread on a non-stick dehydrator sheet.

Spread onto a dehydrator sheet and dehydrate at 115 degrees for 20 hours until completely dry.

Store in a sealed container at room temperature until ready to assemble.
Assembly
You will need a selection of red and green grapes, macadamia cheese and smoky coconut pieces or nuts/seeds such as pistachios or a store-bought spicy seed mix

Take one of the macadamia cheese balls and press your thumb into it, to make a indentation for one grape.

Place the grape in and fold the cheese around the grape as evenly as possible. Continue this until all the cheese has been used.

Grind down your smoky coconut bits, or the nuts or seeds you are substituting, in a food processor until they form crumbs. Transfer to a small bowl.

Make a small well in the crumbs and place your first cheese ball in there. Move the bowl and the ball around until it's evenly coated. With a clean hand, remove it from the bowl and place on a plate, ready to be served.

Optionally serve with a bamboo skewer or cocktail stick in. Make sure you only coat with the crumbs just before serving, or the cheese will start to discolour and the crumbs will become too wet.