Eggplant Bacon
Eggplant bacon, or aubergine bacon can be eaten as a savoury snack, crumbled into salads, or included in sandwiches.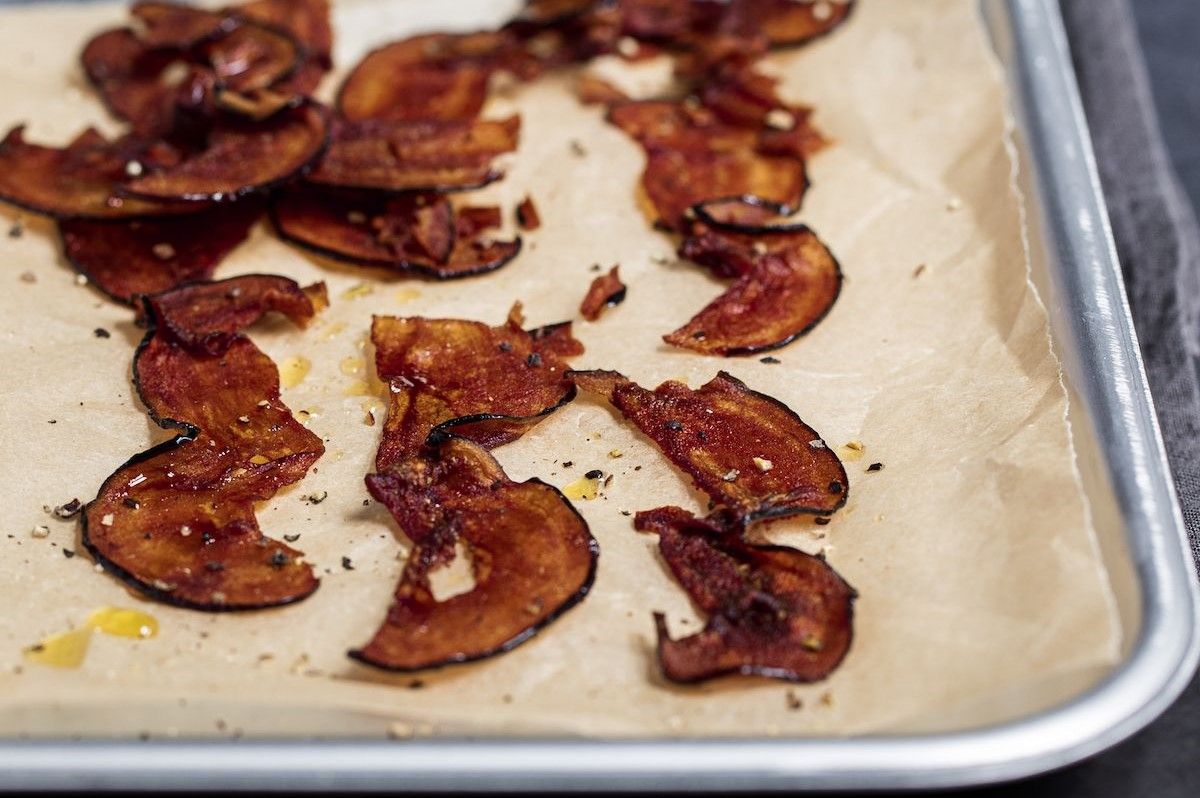 It's time for a classic raw food recipe!
I recommend making a raw BLT, with the eggplant bacon, this raw vegan zucchini bread, some cashew mayo / sour cream and some juicy lettuce and tomatoes.
This raw food sandwich bread also seems to go down well and makes a nice alliterative.
Although this recipe does require a dehydrator, you can do it on a low temperature in an oven.  It will probably only take around 3 hours, but every oven is different.  I have a video on how to use a dehydrator instead of an oven.
⭐
When I moved my website over to a new platform, I lost all comments and ratings. So I would love to encourage you to rate this recipe - it helps it get seen. If you have a comment or question, please do leave it below too.
Recipe for Raw Eggplant Bacon
Related:
💡
Let's do more together
🎥
Join my YouTube channel.
Join as a 'Supporter' to support free videos, or 'All-Access' to get access to YouTube livestream replays.
🌱
Take a raw food course.
Deep dives into all areas of raw food preparation with support via exclusive forums.
❤️
Subscribe to All-Access
on this site to unlock premium recipes and lessons (see below).