Heavy Metal Smoothie
You've never tasted a smoothie like this before. Maybe you've never wanted to 😜. I actually really like the taste, especially when the drink is really cold.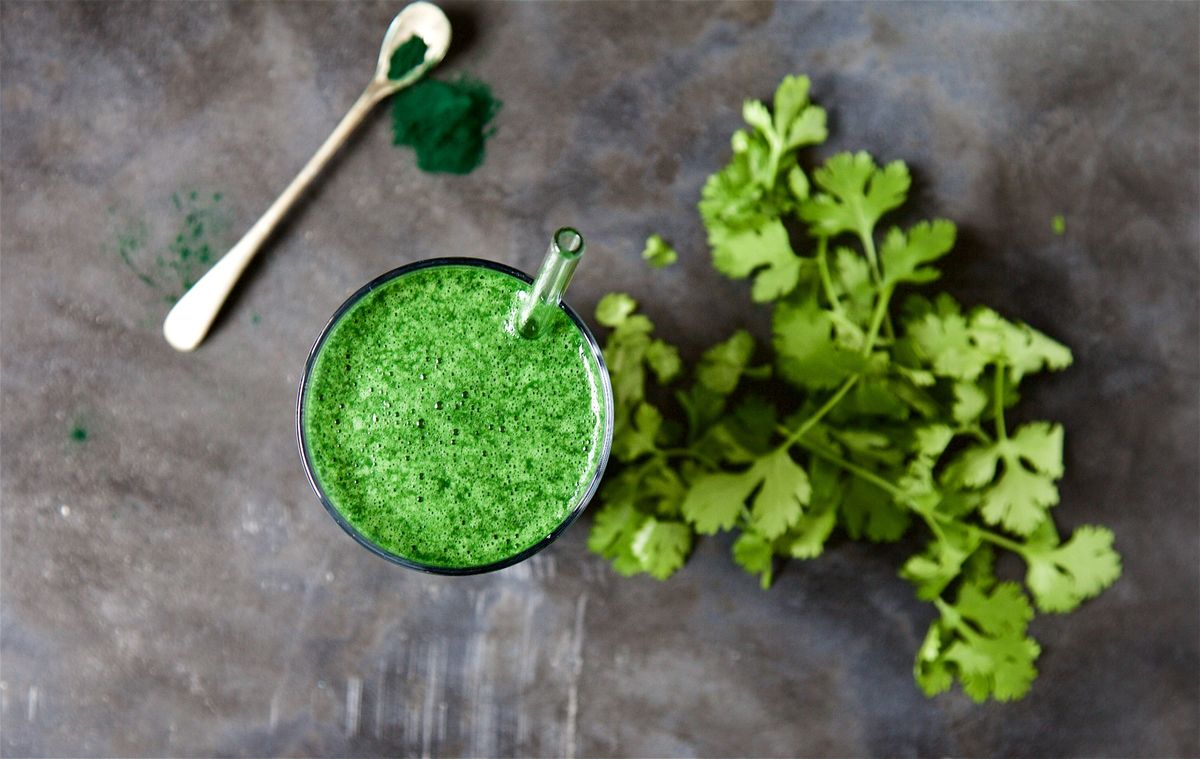 Last year I had a session with Anthony William (the Medical Medium) to discover that I have metals in my system.  He told me I was born with these and that they were starting to oxidise, which was the cause of my headaches at the time.
He told me about this combination of coriander (cilantro) and spirulina to remove them, so I went to work creating a smoothie with them that I'd actually enjoy.
Update: Since I had this session in 2015, Anthony has published his own recipes for the Heavy Metal Smoothie here and here.
Obviously coriander / cilantro is the dominant flavour here, but you can start with a smaller amount of it and build up as you get used to it.  That also goes for the spirulina.
I would suggest you drink this over the course of around no less than 15 minutes, as any quicker will 'zing' you.  For me that shows up as being a little vacant and even very slightly dizzy.  It's definitely a heady feeling that will pass after about 10 minutes usually.
I try not to drink this too close to bed time, since spirulina wakes me up too much.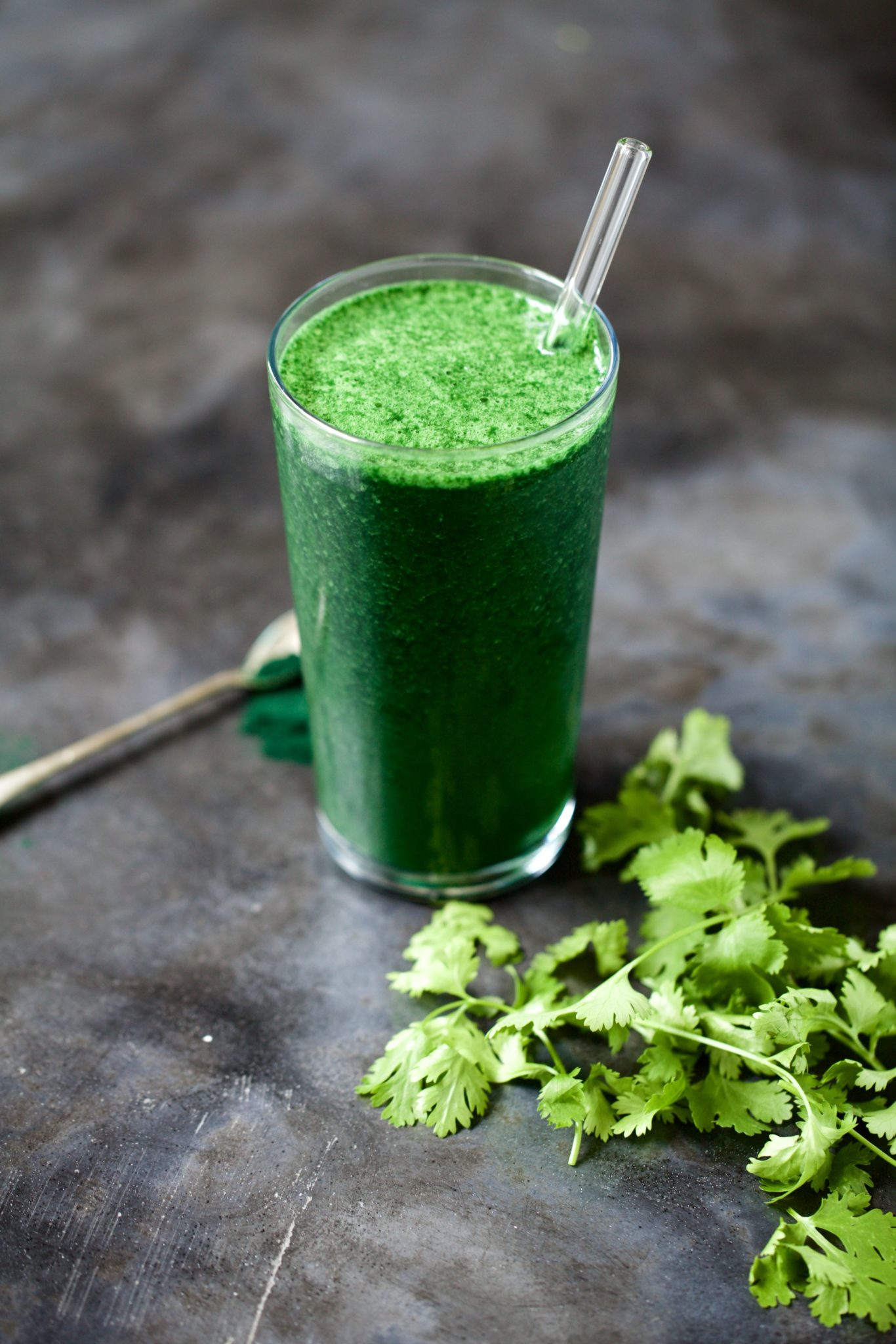 You can read more about how this will detoxify metals in your body by clicking here.
If you're looking for Medical Medium Vimergy products in the UK, you can find them in the Aggressive Health Shop:  Vimergy UK
If you want to use Medical Medium Spirulina in this smoothie you can find that here: Medical Medium Spirulina.
⭐
When I moved my website over to a new platform, I lost all comments and ratings. So I would love to encourage you to rate this recipe - it helps it get seen. If you have a comment or question, please do leave it below too.
Heavy Metal Smoothie Recipe
💡
Let's do more together
🎥
Join my YouTube channel.
Join as a 'Supporter' to support free videos, or 'Supporter+' to get access to YouTube livestream replays.
🌱
Take a raw food course.
Deep dives into all areas of raw food preparation with support via exclusive forums.
❤️
Subscribe to All-Access
on this site to unlock premium recipes and lessons (see below).