Mexican Platter
This is a fun little platter for two with tons of flavour. Great for a summer evening, eaten outside.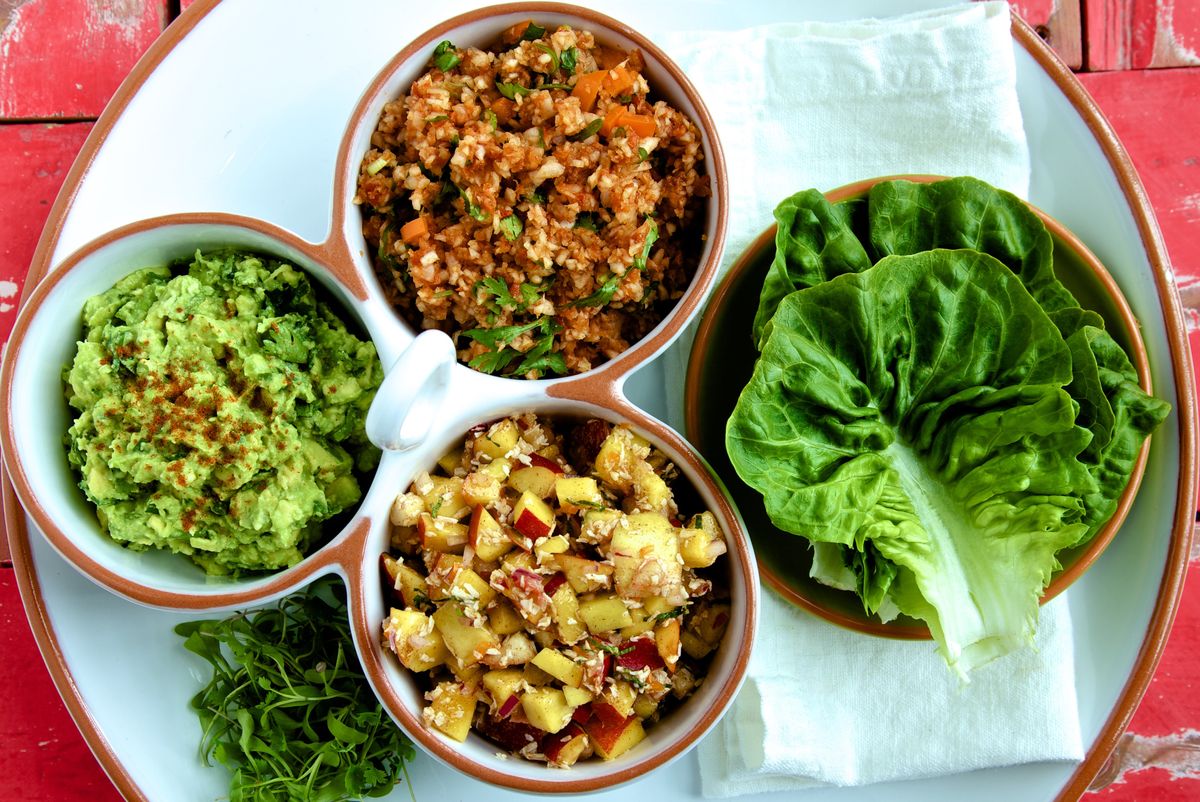 🌱
Premium (All-Access) Content
This is a simple, fun dish that doesn't need a dehydrator. I love these sharing platters that have a few different elements; great for sharing.
This particular platter, with its summer flavours is wonderful eaten outdoors on a summer's evening.
It's light, yet satisfying. If you wanted to add bread to it for a little something extra, try this raw fermented bread recipe.
On to the recipe...