How To Make Fermented Nut Cheese
Fermented tree nut cheese is a fantastic dairy alternative to cheese. It's easy to make and goes great on simple salads or raw (or non-raw) crackers. You might even get more creative – I've got ideas for you in this post, so let's get stuck in.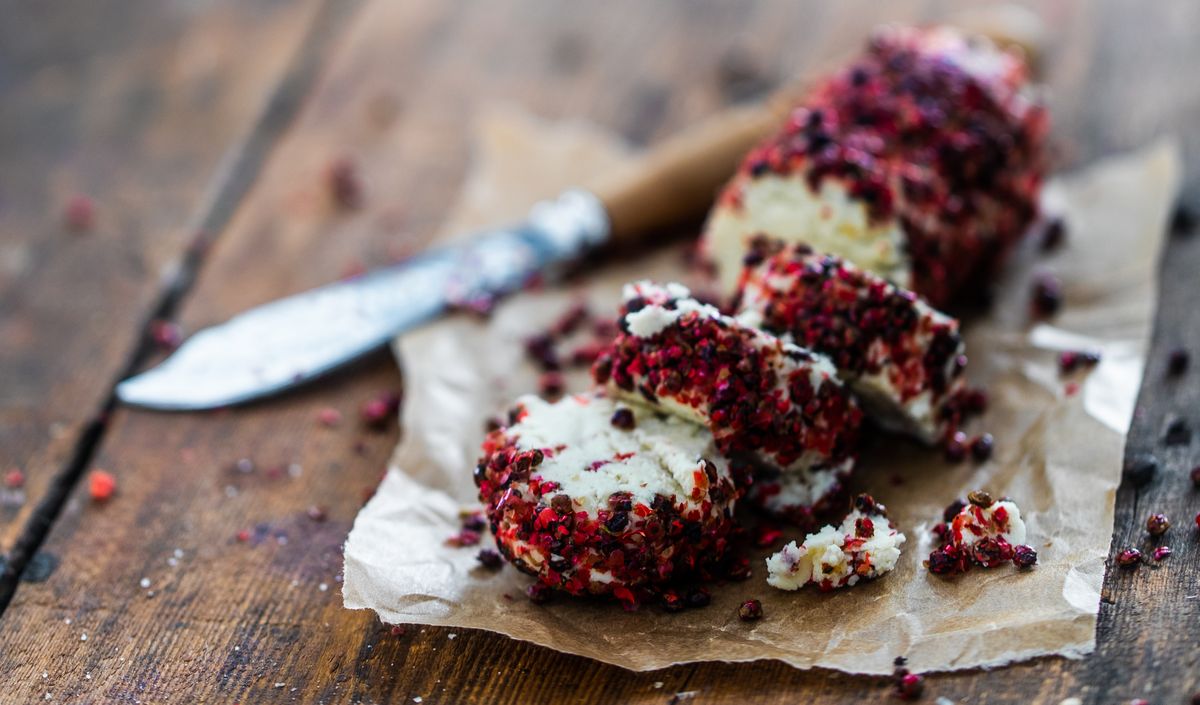 What is Tree Nut Cheese?
When I first got into raw food back in 2005 things were very different.  What constituted a 'cheese' was nuts (usually cashews or macadamia nuts) blended with water and nutritional yeast.  The nutritional yeast being solely responsible for any cheesy flavour.
Cashew cheese was always a spread, because we hadn't worked out how to make it into a sliceable cheese yet.  The closest we got to that was using the natural fibrous nature of macadamias with as little water as possible.

Using Probiotics in Your Tree Nut Cheese
Thankfully things have moved on since then.  I'd read about using  probiotics to culture nuts, so I started playing around with adding probiotics to the blended nuts and water to culture them into cheese.
After culturing for 24 hours and adding salt, lemon and nutritional yeast, I would  pour it into a metal ring.  I was delighted to find that if I left it in the fridge long enough, it would continue to culture and get firm, to the point where it was sliceable.

Macadamia & Almond Cheese
Macadamia and almond cheeses have also moved on too.  Putting those through the same process of culturing gave them a new flavour.  We started rolling them in fresh herbs, adding other flavours such as olives and sundried tomatoes, and even stirring through spirulina to give the appearance of a blue vein cheese.
It's the base of these types of cheeses I'm going to show you how to make in this post.  We'll be making a cheese with either almond or macadamia, since they are the same process (except the almonds will need peeling).
I'll show you how to make cashew cheese in a different post since it's a slightly different process.
Cashew Camembert & Beyond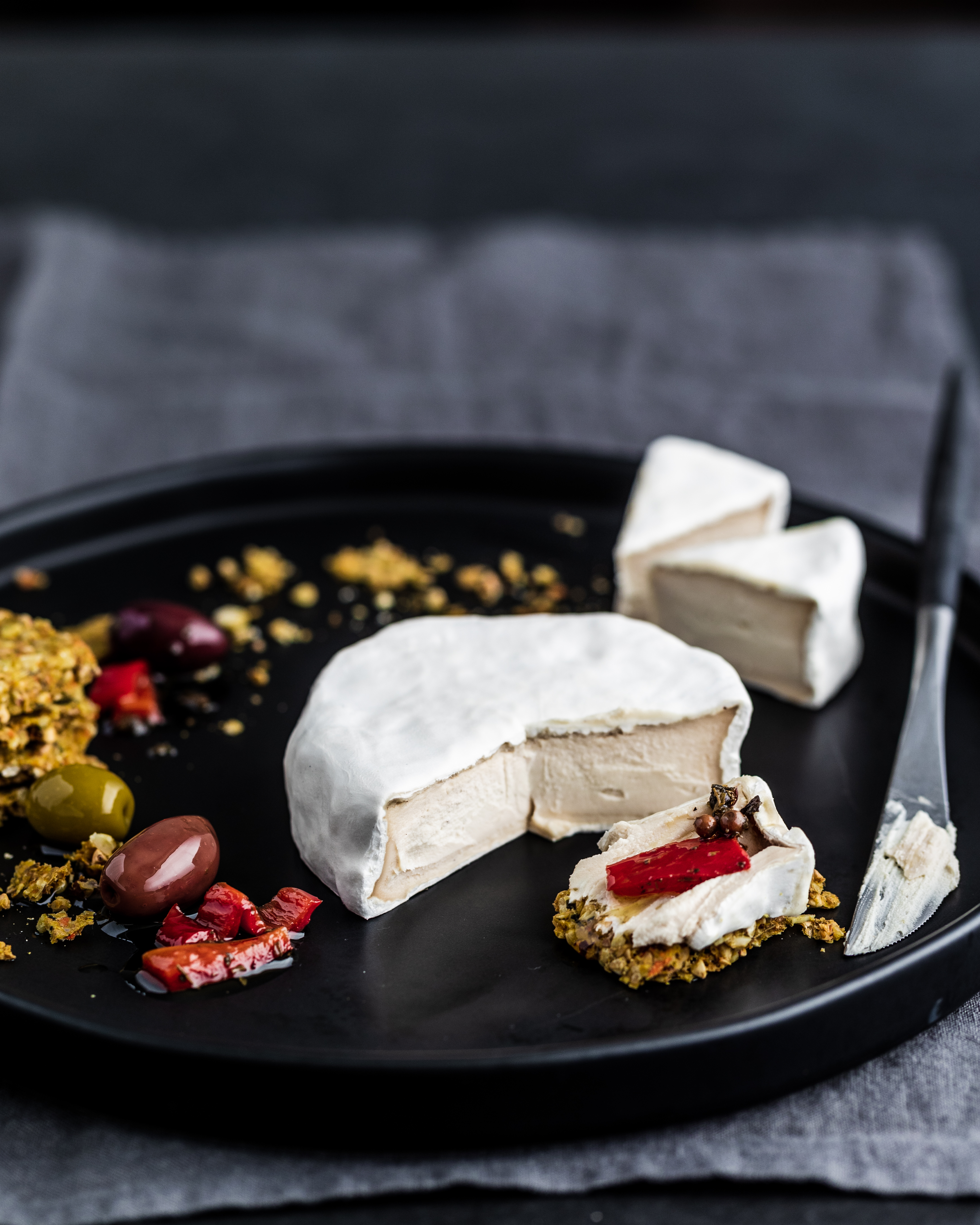 Tree nut cheese has taken a step beyond what we're creating here too (although I do still love this type of cheese we're creating as it's relatively simple).  If you want to see what's possible, we have a Tree Nut Cheese online course.  We cover all sorts of cheese making and give you a real breakdown of it all.  We use more traditional cheese cultures to make things like cashew camembert and roquefort with blue veins created by the cultures, not stirring in spirulina.

Getting Started with Tree Nut Cheese
In this tutorial, I'm giving you a beginner's recipe.  The recipe is great as a standalone and will give you something that you can make into a round, or you can roll into a log.  It's a great all-round cheese for spreading on breads and crackers, or using in salads.
It will keep in the fridge for several weeks too, so it's great for salads.  If you have one of these cheeses in the fridge at all times, It can turn even the most basic salad into a delightful and satisfying meal.
Where to Buy Tree Nut Chese
Making your own tree nut cheese is a wonderful thing, but at some point you might also want to buy some.  There are now a huge range of cheeses available in specialist stores, health food stores like Wholefoods and online.
Here are some of the brands of tree nut cheese I know about in the UK & US.  If you have any questions please do list them in the comments section.
UK & Europe
US
How to Use Tree Nut Cheese
If you have a selection of a few different cheeses, you can also build a cheeseboard with crackers, olive, sundried tomatoes, fruit crisps and fruit chutney.
This tree nut cheese board could be an entire cheese course for one or two people.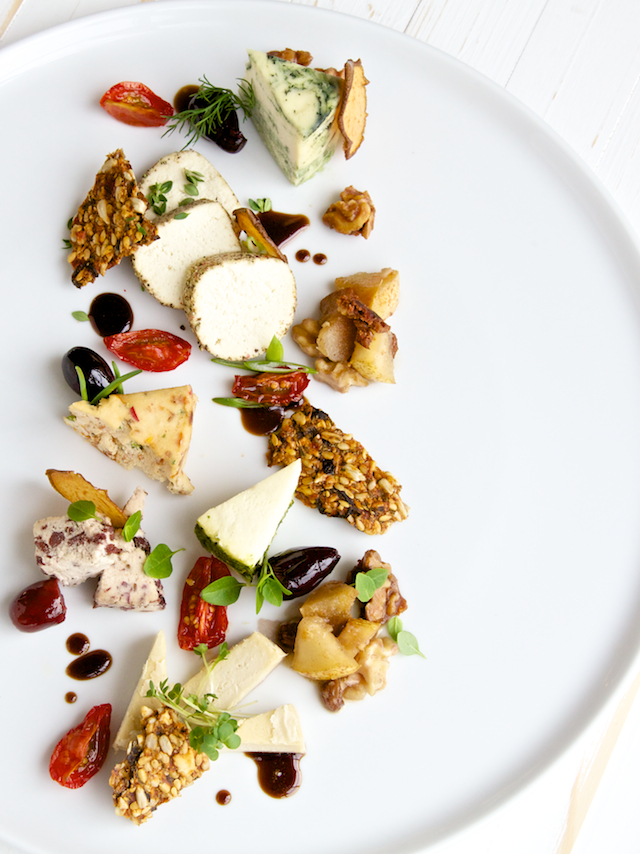 How to Make Tree Nut Cheese
Here's an overview of how to make nut cheese.  For the full instructions you'll find a printable recipe and video below.
First you're going to choose which nut you'd like to use.  In this recipe we're going to use either soaked macadamia or soaked almonds with the skins removed.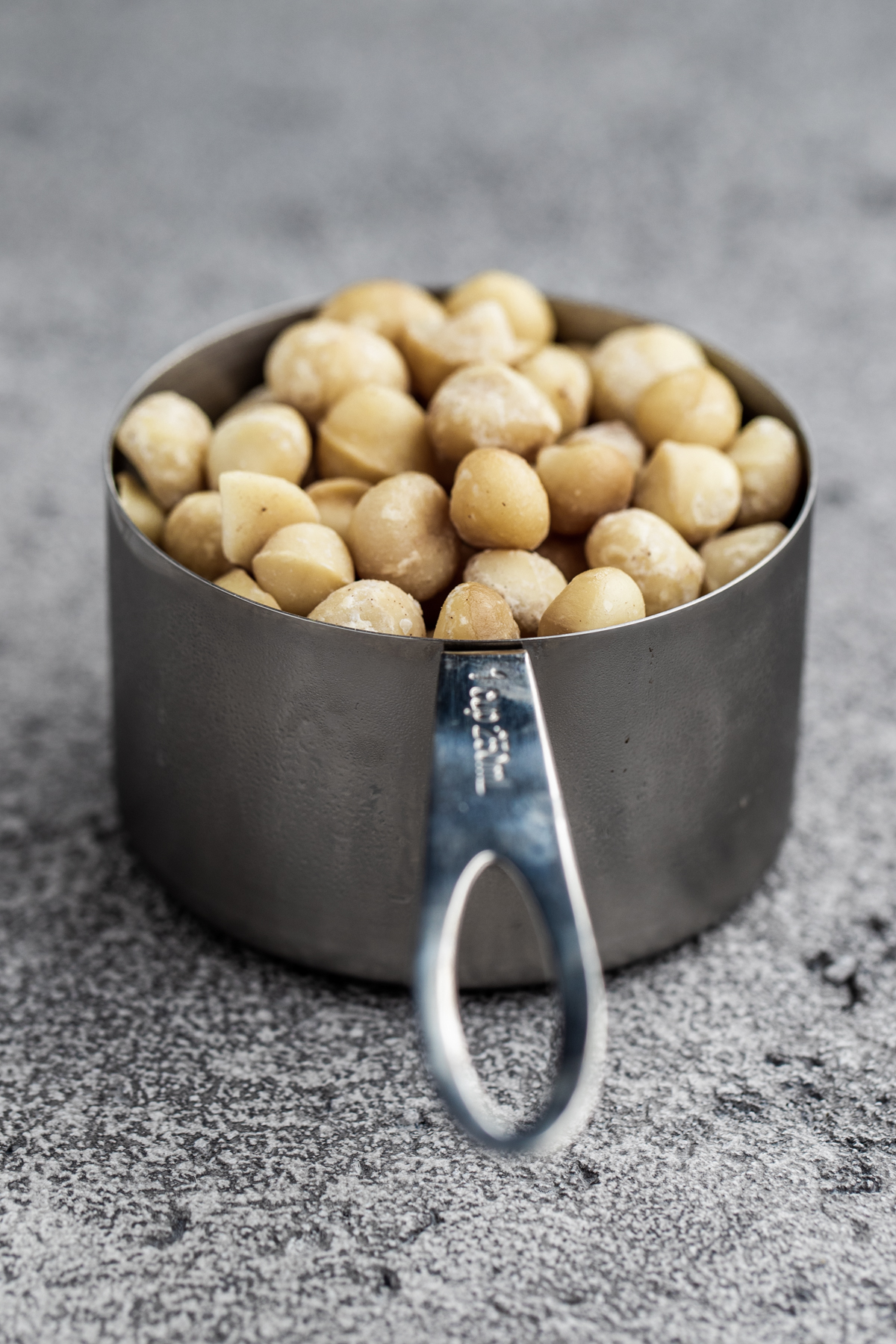 You're then going to blend the nuts with water and probiotics.  This is where a Vitamix or other highspeed blender comes in really handy.  If you don't have something that powerful, you can add a little extra water to get it to blend.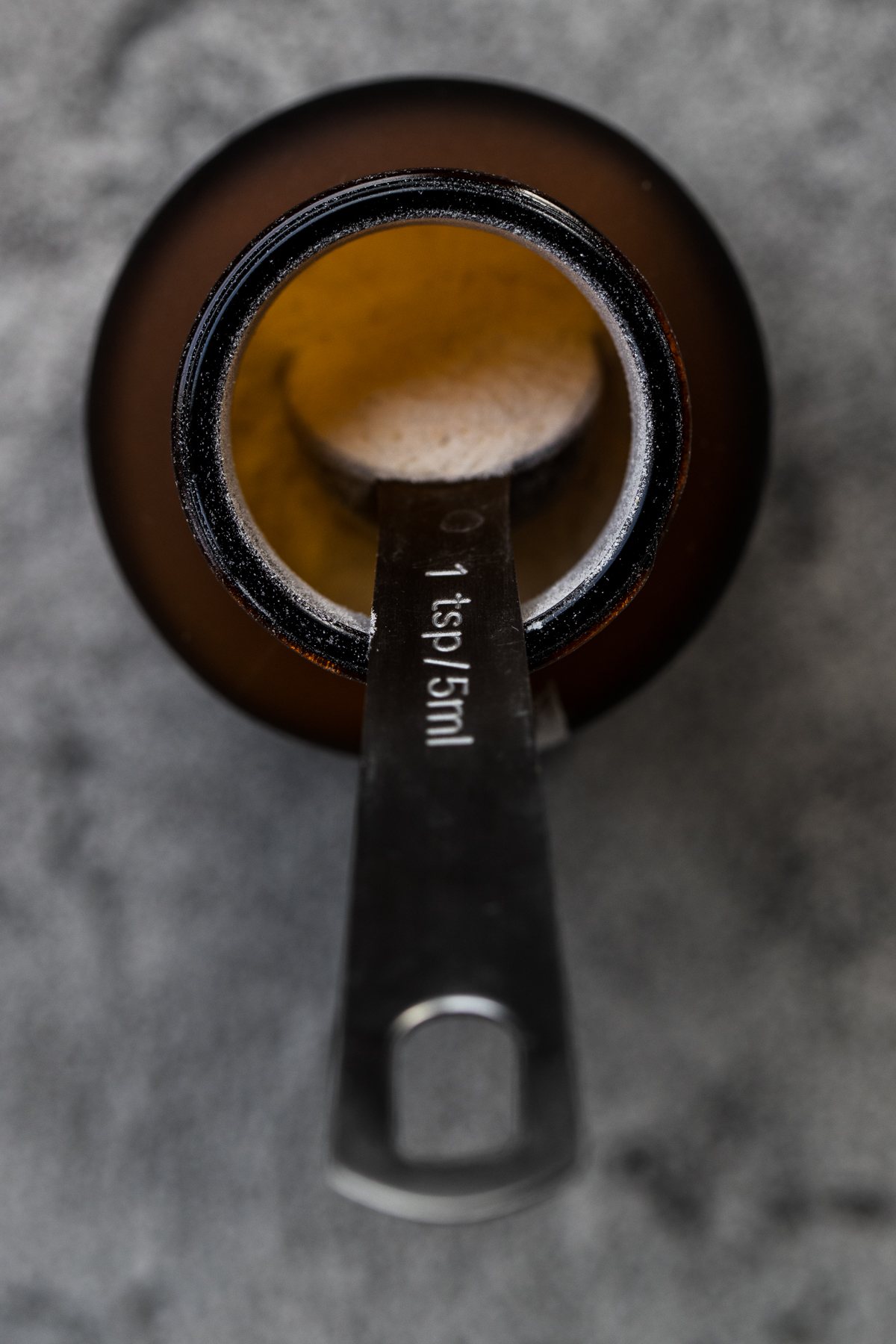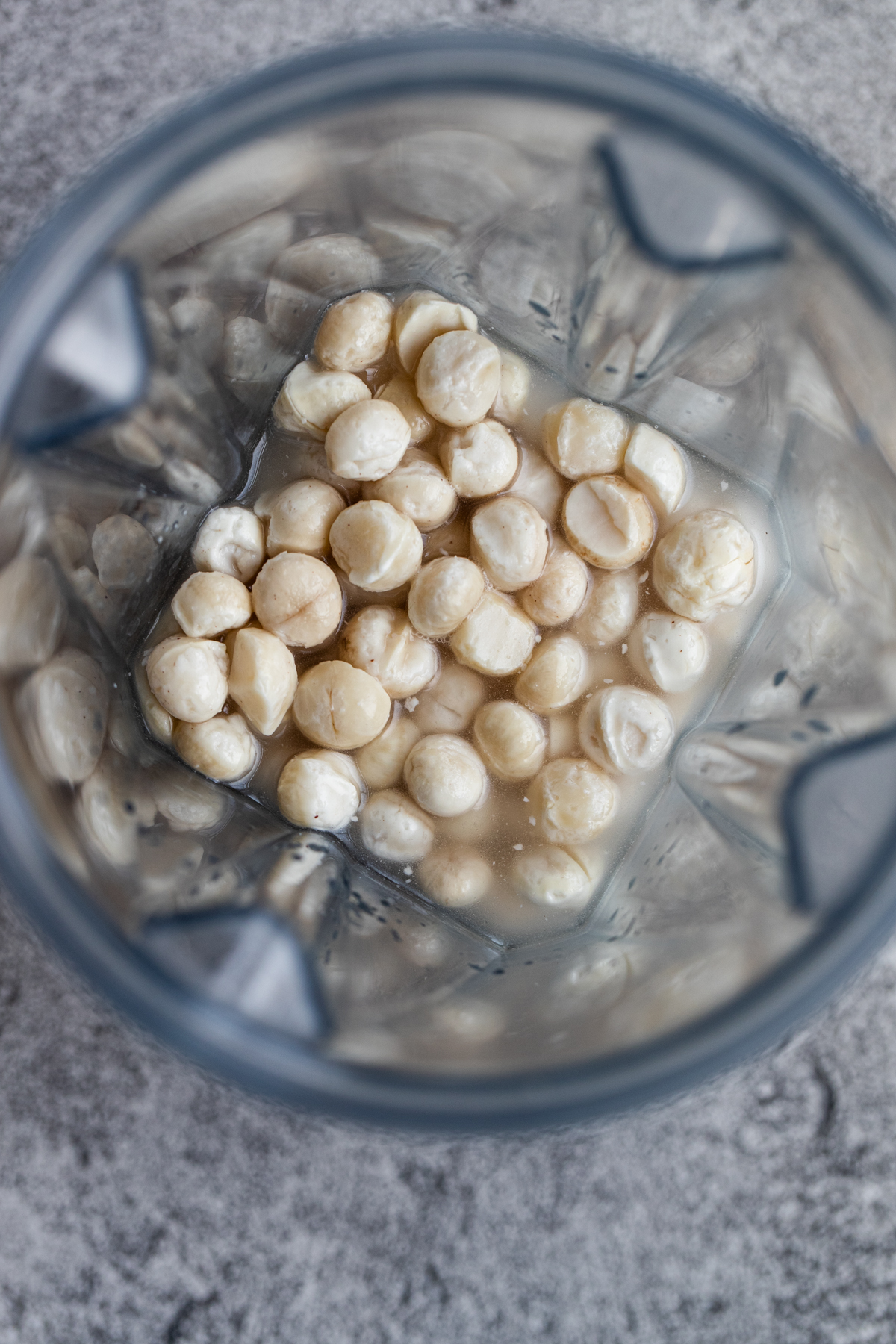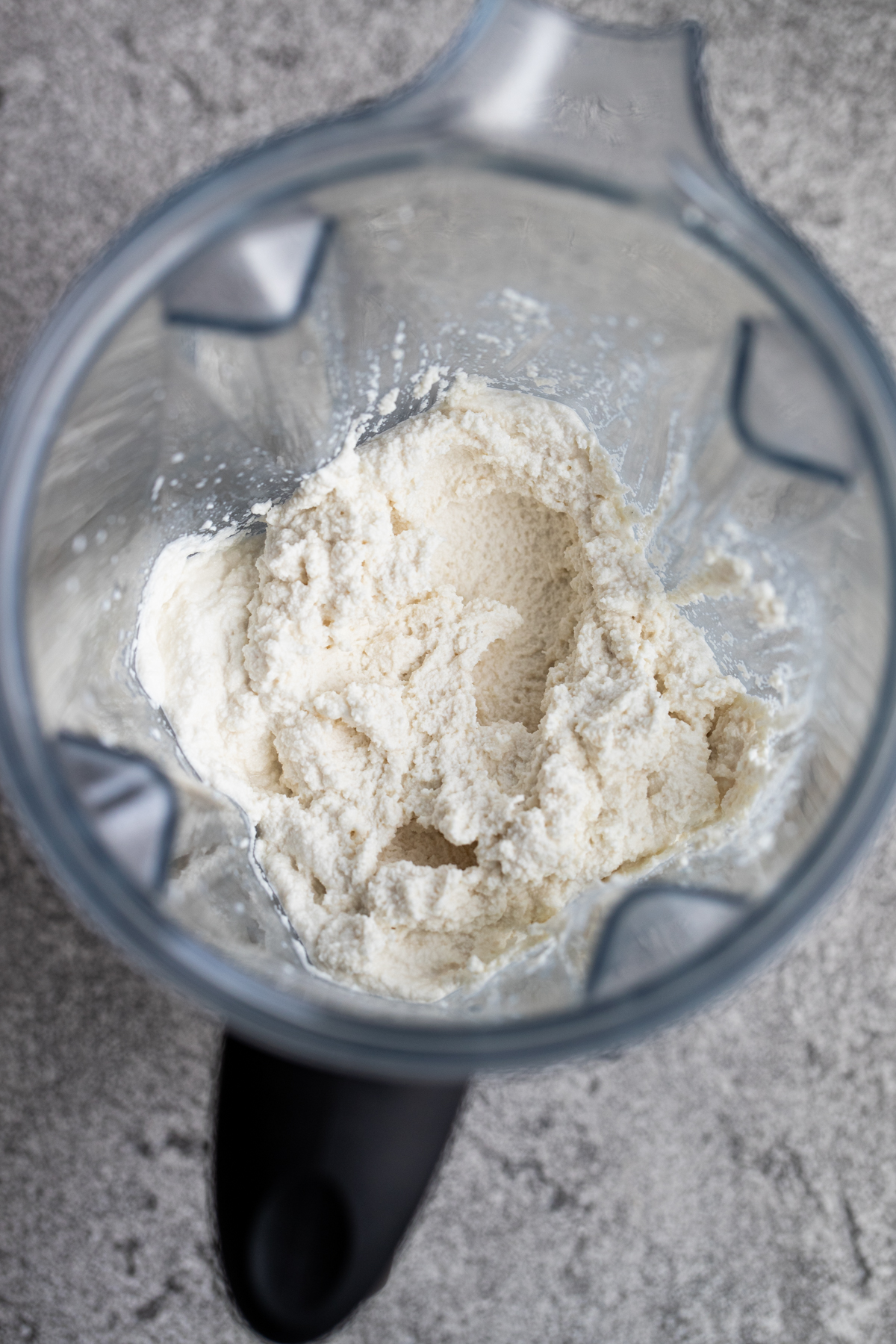 For the culturing process you're going to transfer this mixture to some cheesecloth or nut milk bag and place that in a sieve or colander.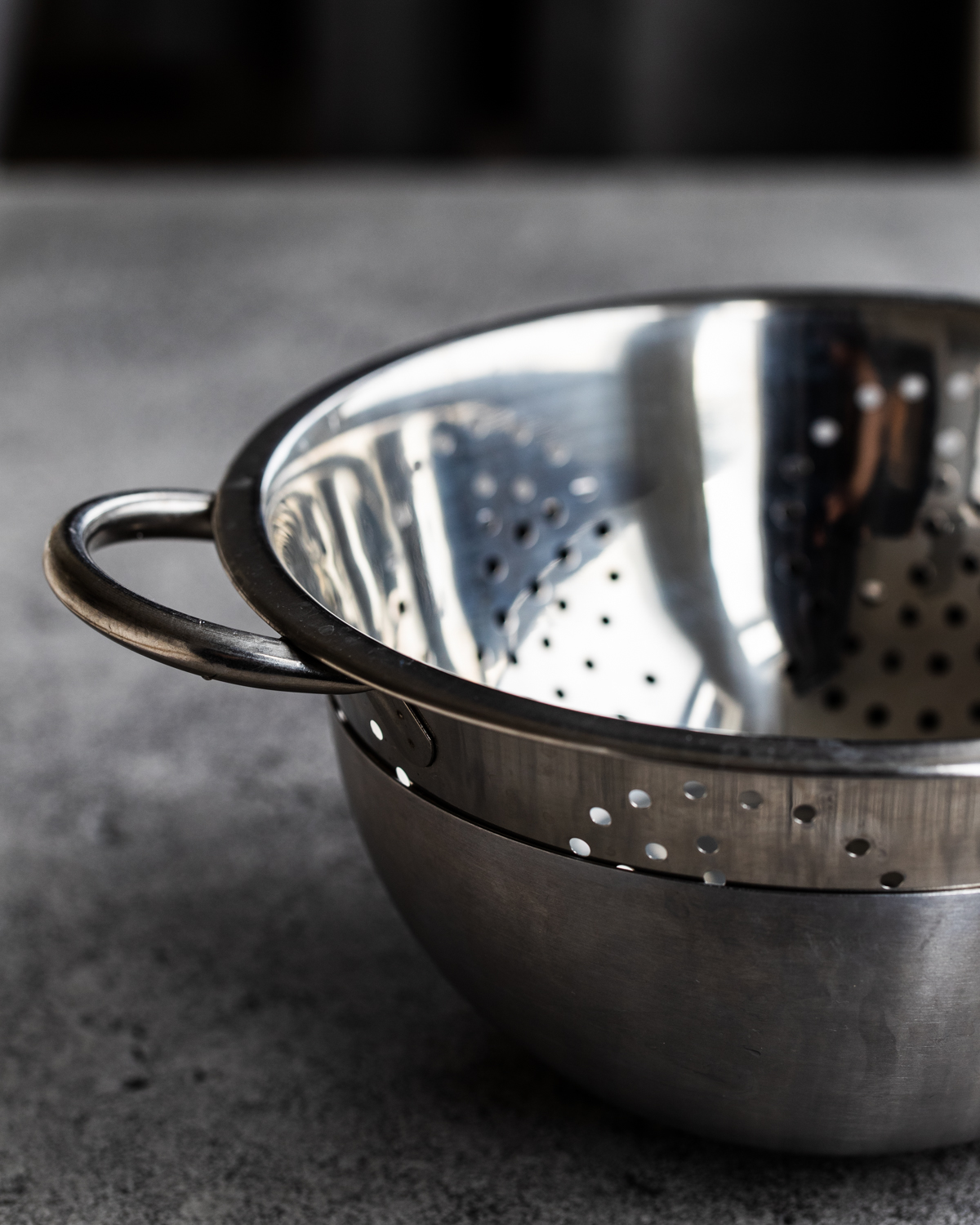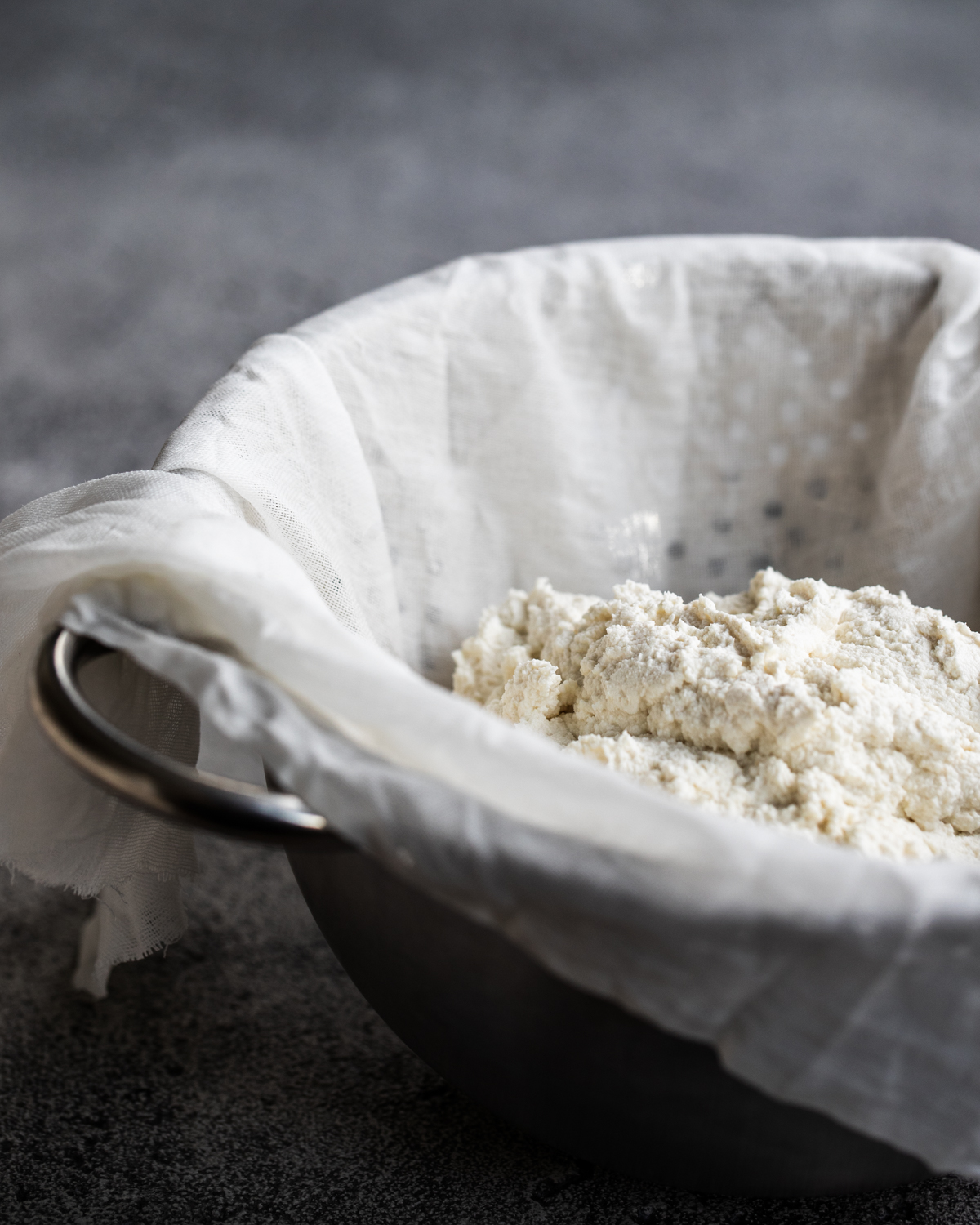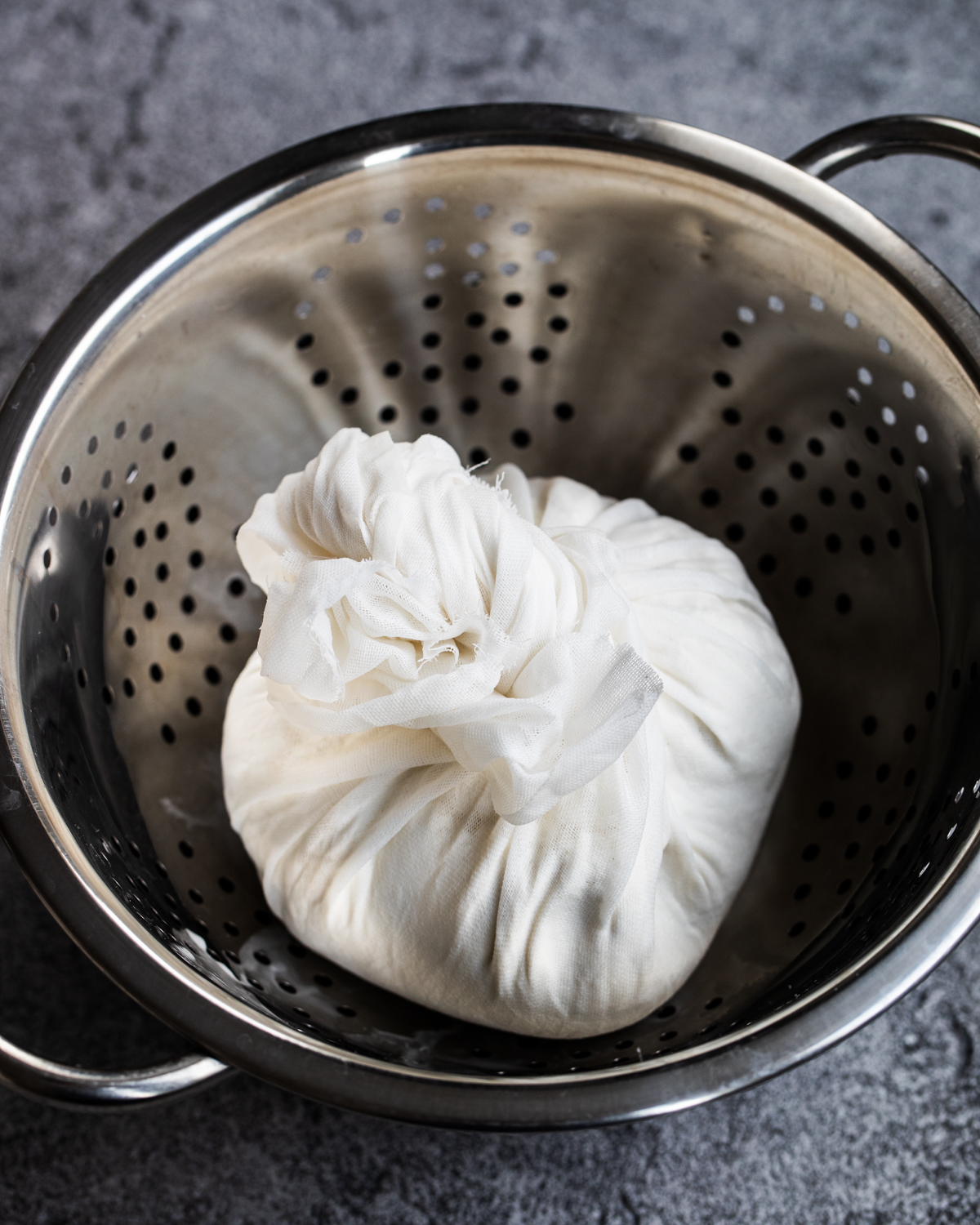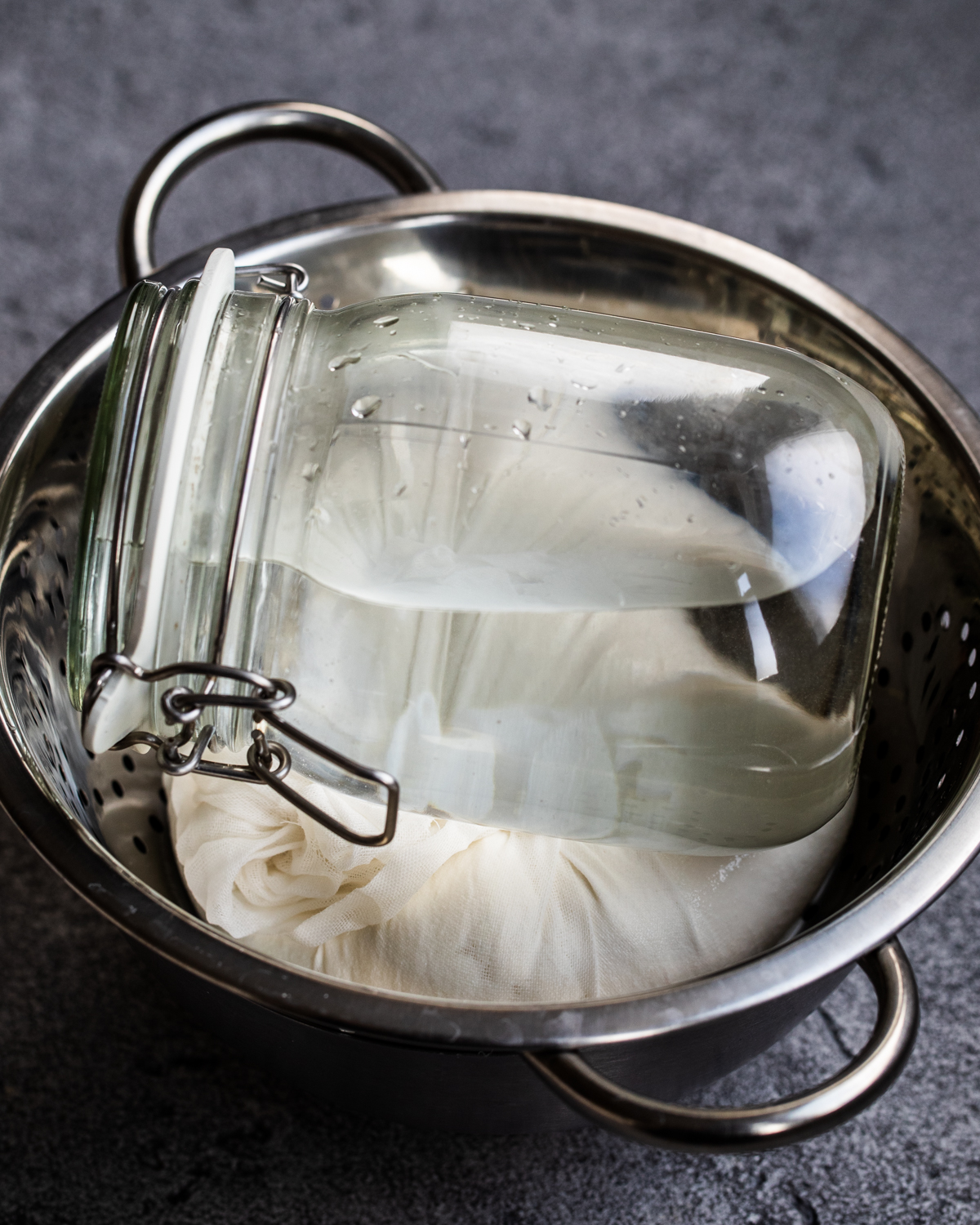 You're then going to place a weight on top of that, put the whole thing over a bowl to catch the liquid and leave overnight to culture.  Leave it in a warm place with a towel loosely over the whole thing.
After about 24 hours the culturing is done and you're ready to add in some salt, lemon juice, nutritional yeast (optional) and some onion and garlic powder too.

A good substitute for nutritional yeast is a teaspoon of light miso (not the dark kind like rice or barley).  It's not the same flavour as such, but it is umami, so it tastes really good in this cheese.

For a little extra favour if you're not using nutritional yeast, you can substitute 2 tablespoons of the macadamia nuts or almonds with pine nuts.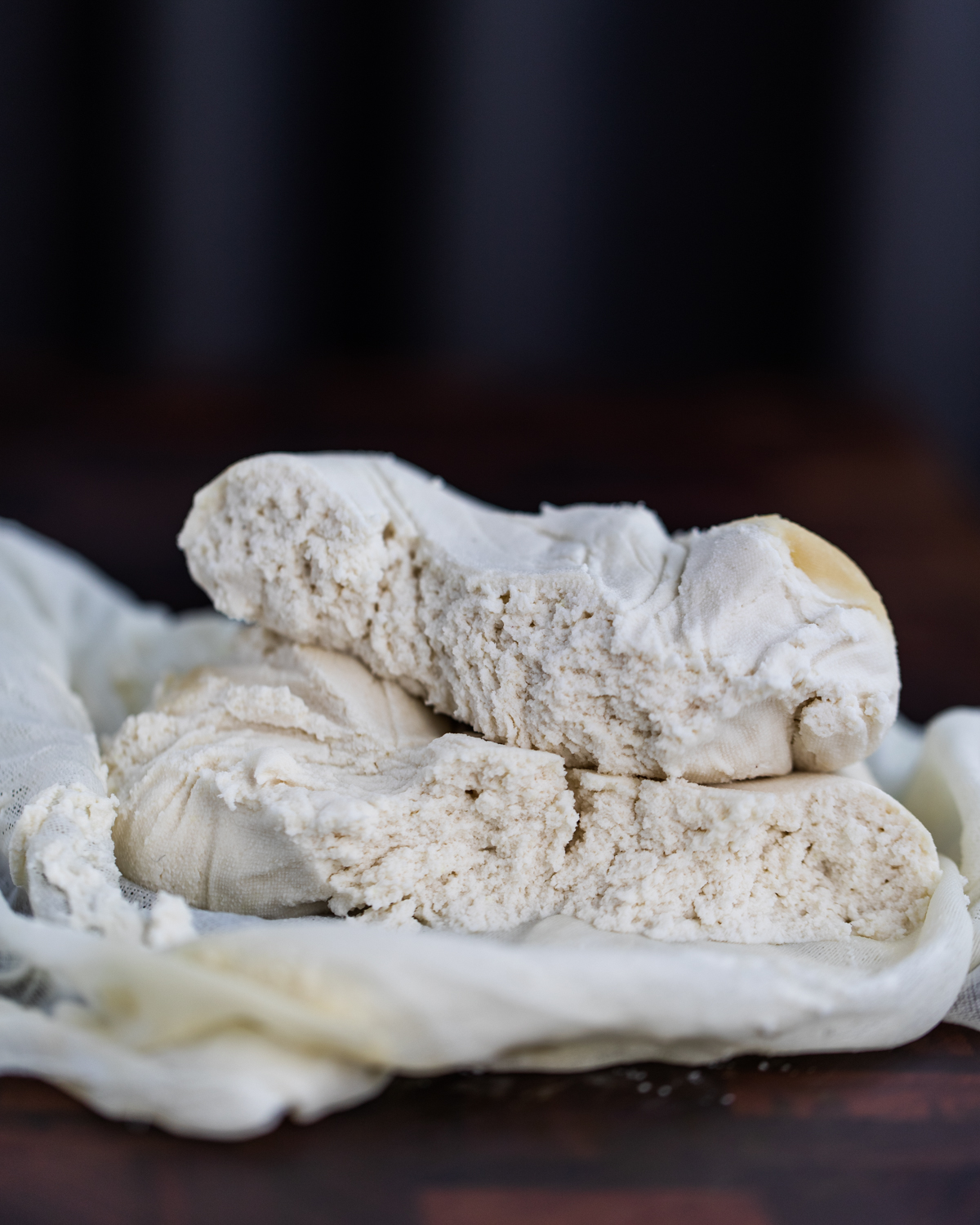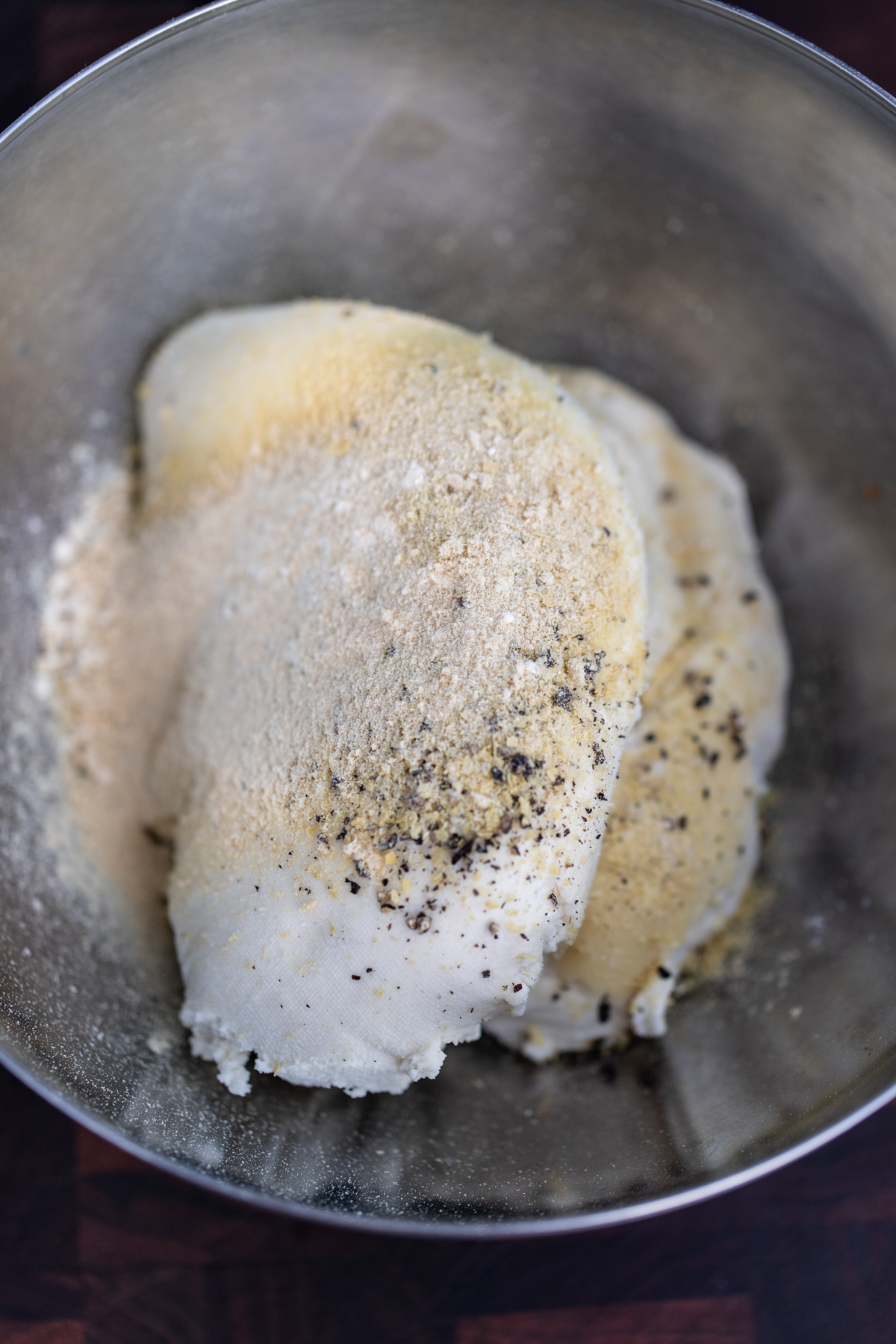 The cheese is essentially ready to use now and will store in the fridge for up to a few weeks.  It will continue to develop flavour in that time.
Other things you can do with this nut cheese at this point:
Stir in a little spirulina and then form into a metal ring.  Remove the ring and it'll look like a blue vein mould cheese.
(As the images below show) Roll it into a log and then roll in chopped herbs, such as chives or dill.  Because it now has herbs on it needs to be eaten in three days.
Stir through some chopped herbs, so it's incorporated in the cheese.  Then form into a wheel in a metal ring.
Roll it into a log and then roll in pink or mixed peppercorns.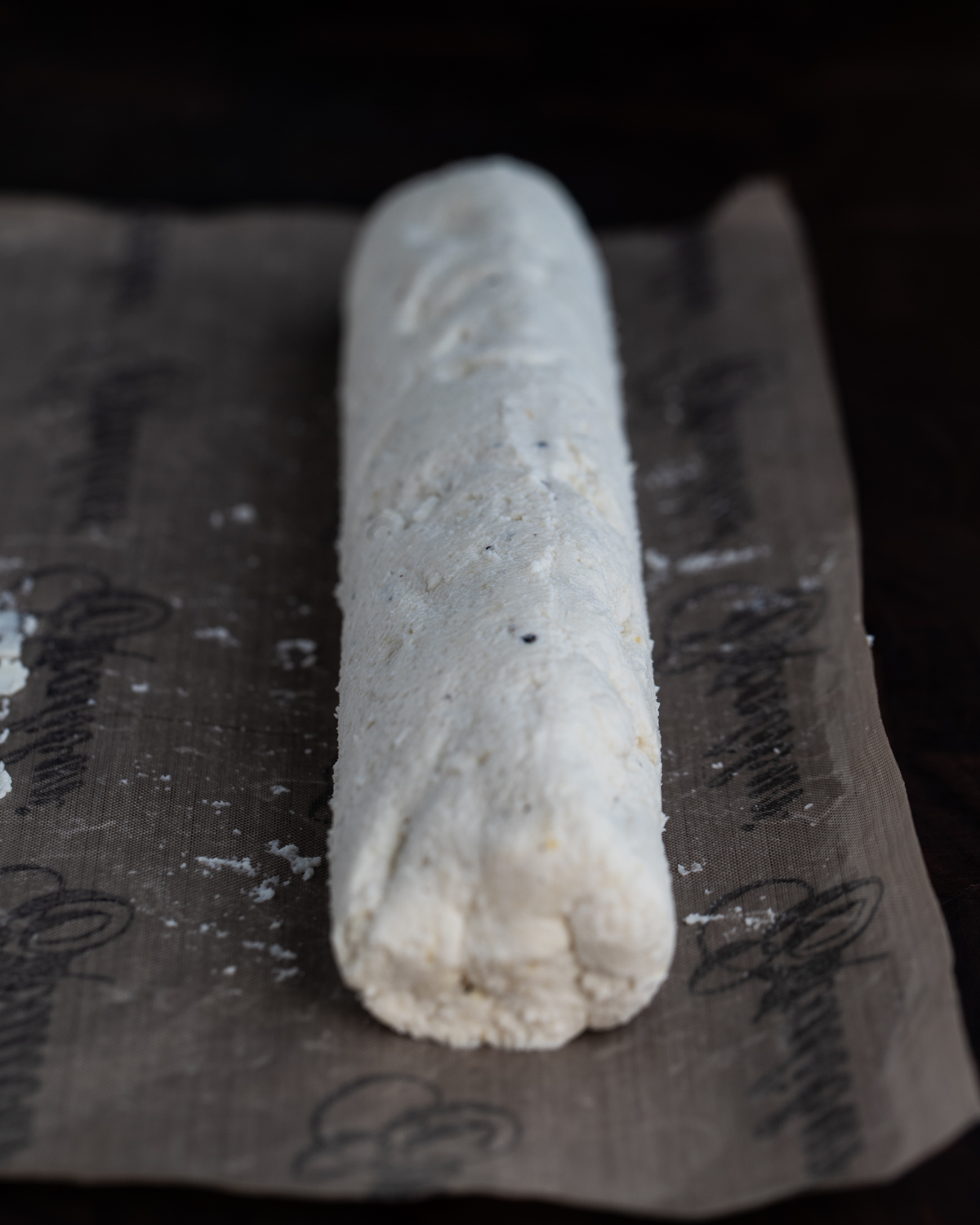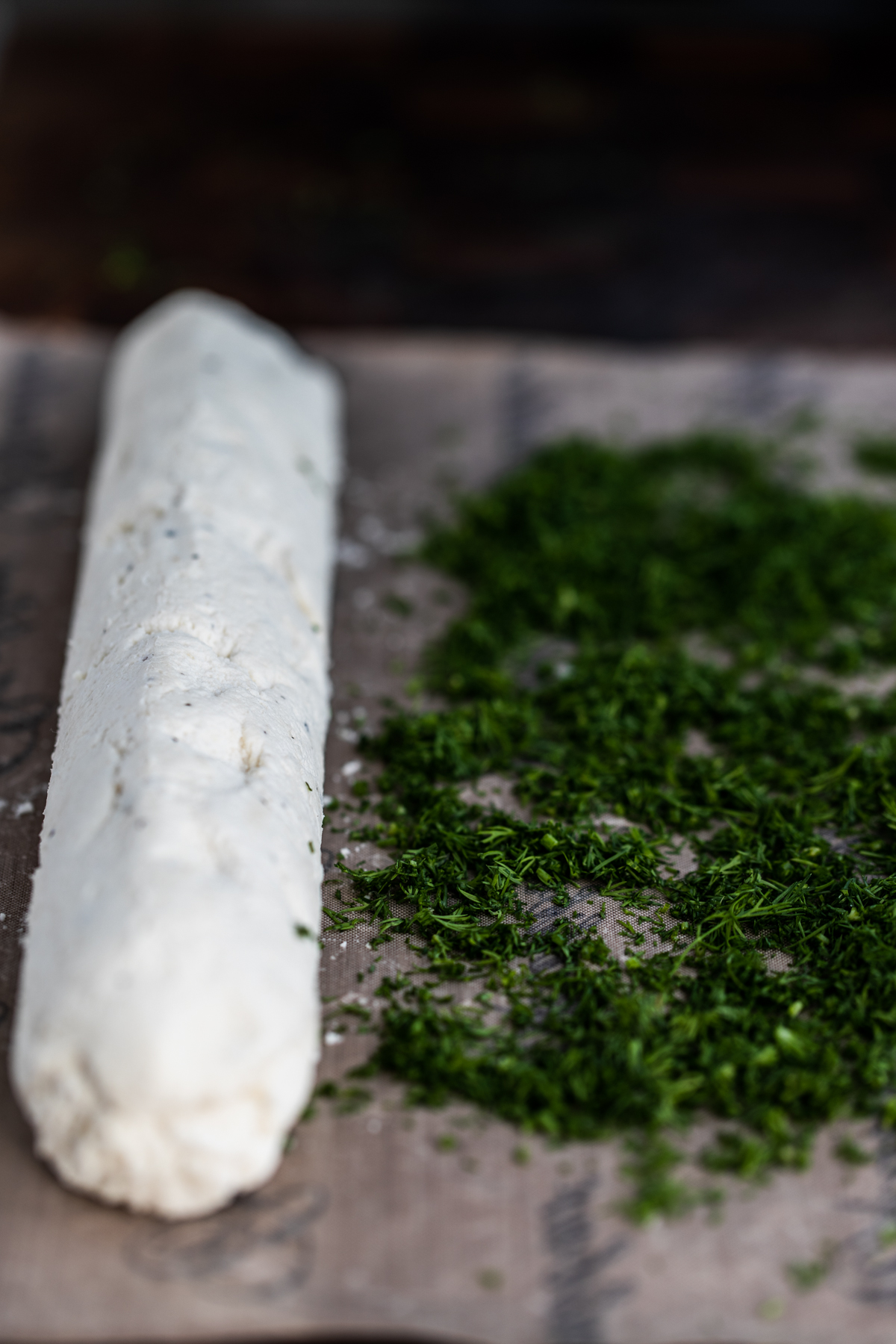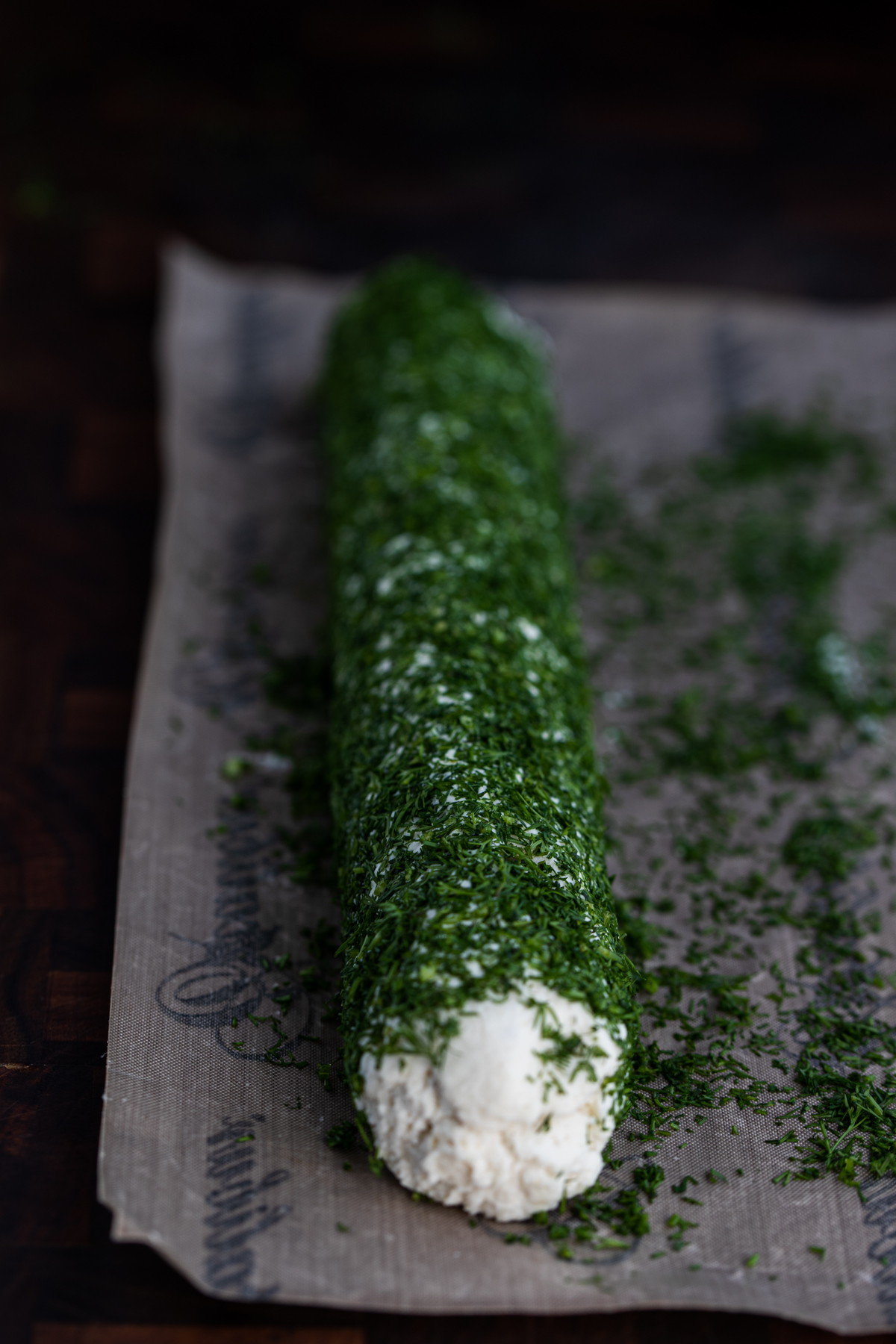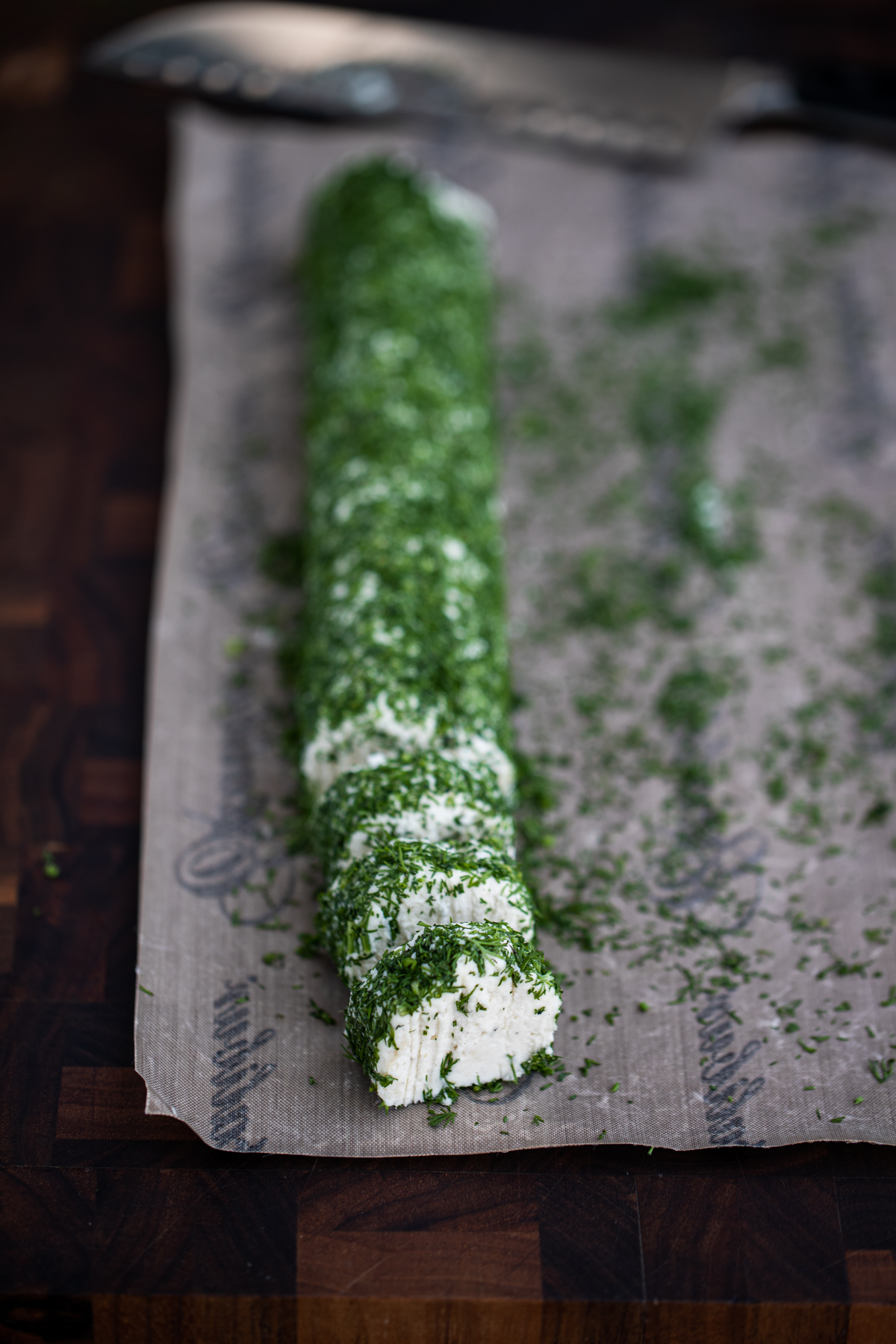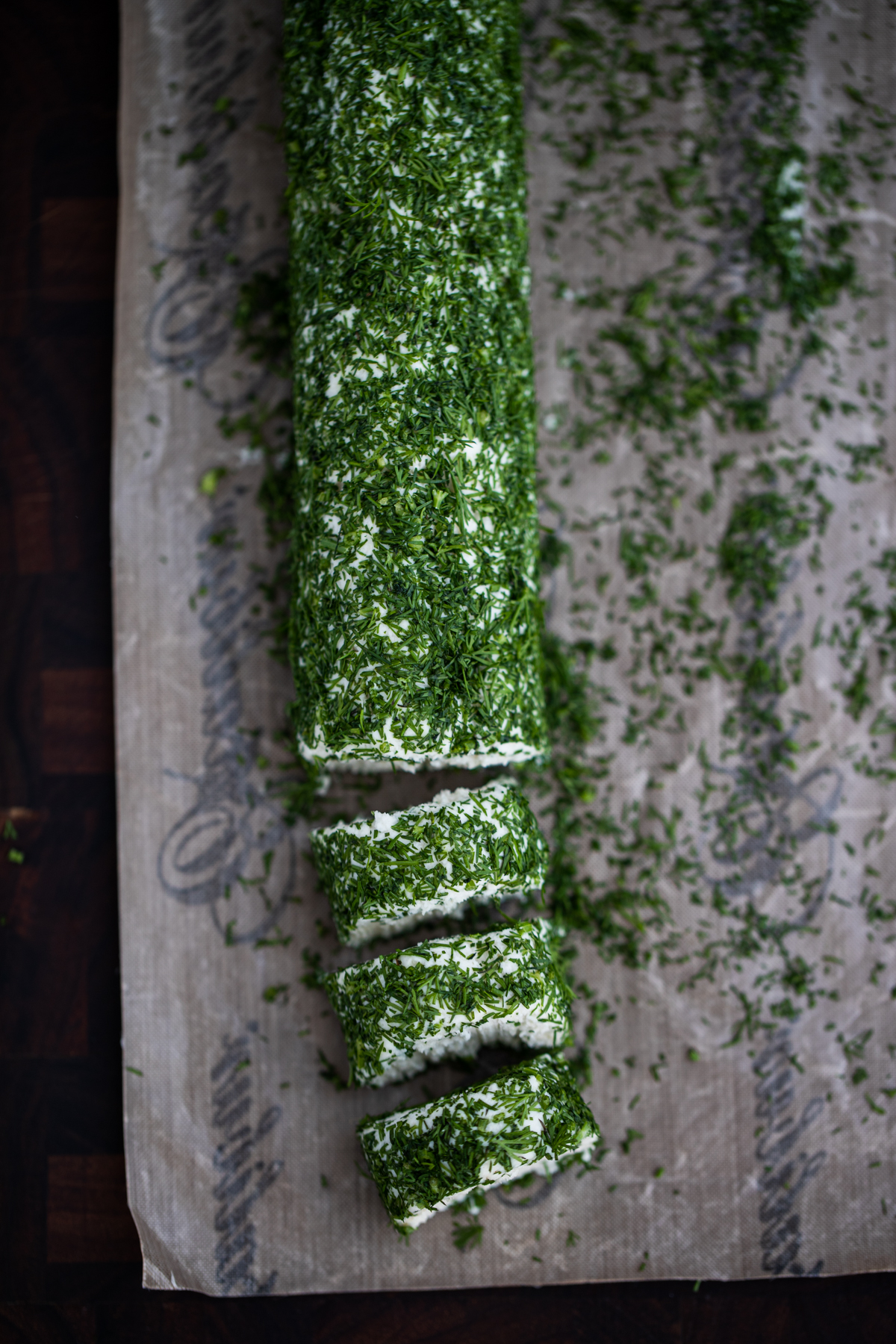 ---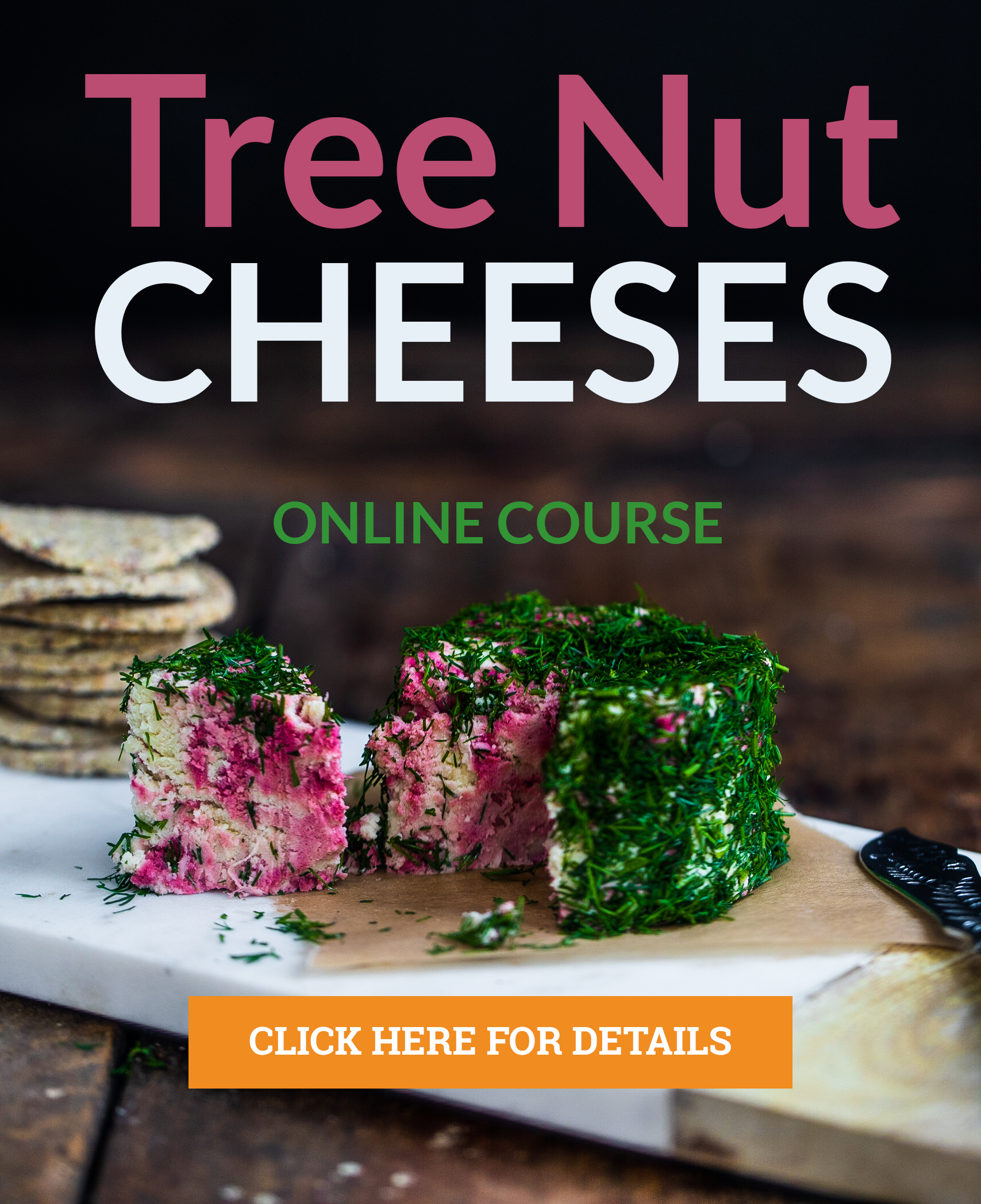 Nut Cheese Recipe
Fermented Nut Cheese Q&A
Can you freeze nut cheese?
Yes!  Cashew cheese, macadamia cheese and almond cheese can all be frozen for up to 2 months.
What does nut cheese taste like?
There are various different types of nut cheese.  They range from simple macadamia cheeses made with probiotics, which taste tangy and spread well.  To gourmet cashew cheeses like camembert that use traditional cultures and taste almost exactly like their dairy equivalent.
How do you make cashew nut cheese?
The process for making cashew nut cheese is very similar to the process here for macadamia and almond cheese.  The main difference is that cashews blend much smoother than macadamia or almond, so there's no need to have it in a sieve or colander during the culturing process.  It can simply be in a bowl (there's nothing to drain off).
How do you make Brazil nut cheese?
Brazil nuts don't make great cheese on their own, so I'd recommend doing a blend of either Brazil and macadamia or Brazil and cashew.  You'd then follow the process for macadamia or cashew in those cases.
---
Related: We've used macadamia nuts here, because they taste delightful, due to their fatty, creamy texture.  They also make a great addition to a trail mix, not just because of their taste, but the nutrition they offer.  Check out 6 Best Benefits of Macadamia Nuts.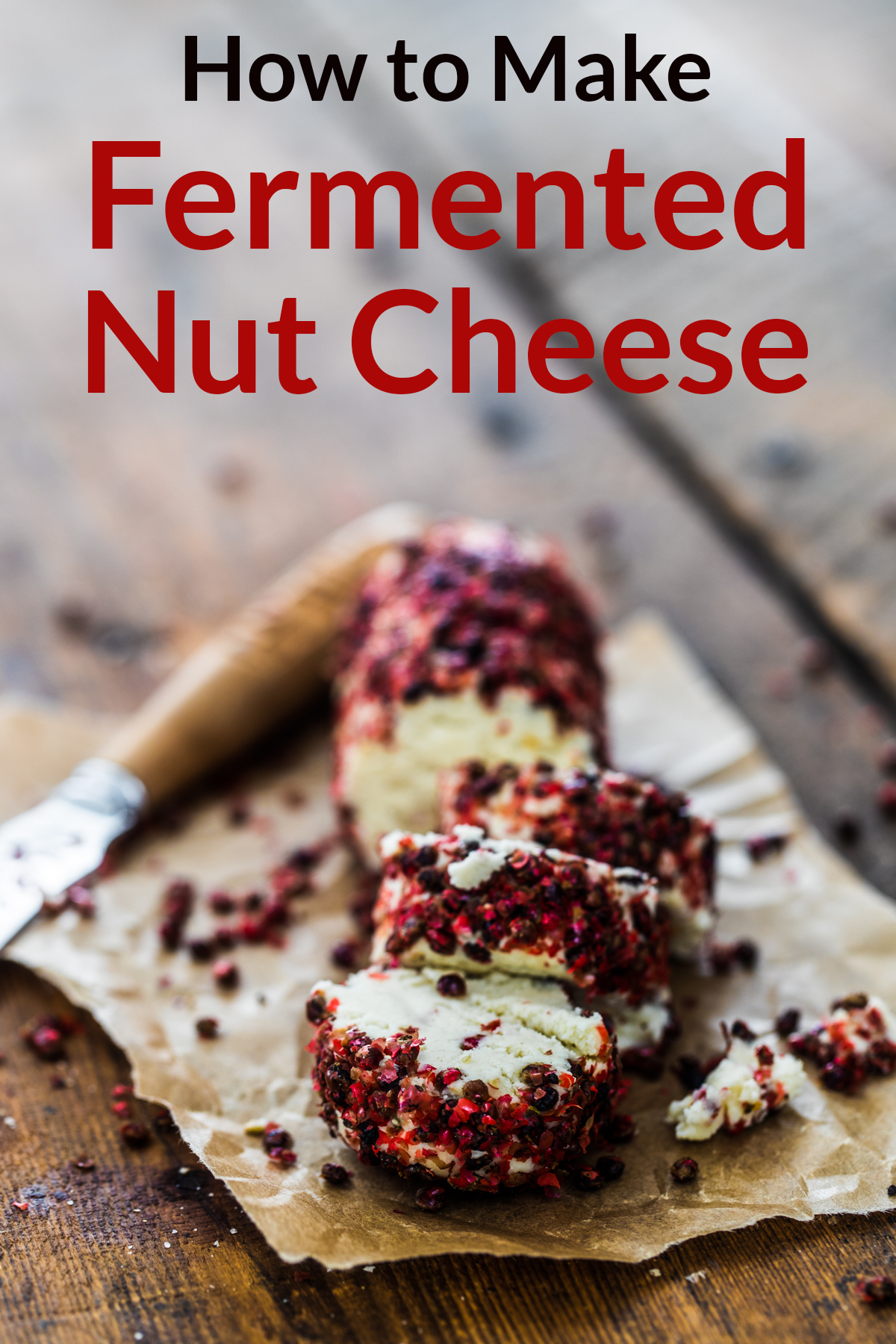 💡
Let's do more together
🎥
Join my YouTube channel.
Join as a 'Supporter' to support free videos, or 'Supporter+' to get access to YouTube livestream replays.
🌱
Take a raw food course.
Deep dives into all areas of raw food preparation with support via exclusive forums.
❤️
Subscribe to All-Access
on this site to unlock premium recipes and lessons (see below).