Raw Vegan Pepperoni
Spicy, just the right amount of 'chewy' and a fantastic addition to raw pizzas and salad alike. Let's do raw vegan pepperoni...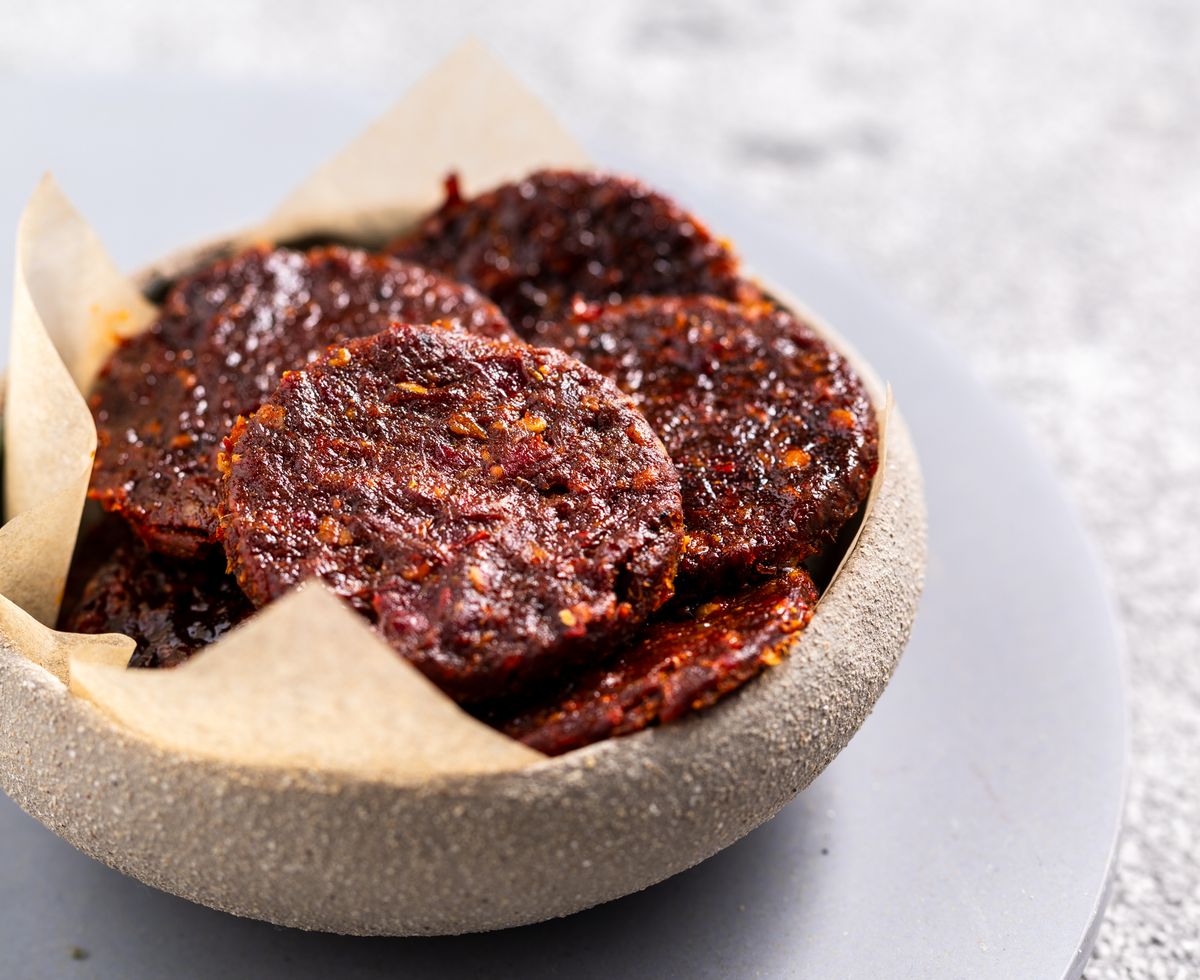 I had to do it. I needed a raw pepperoni for my pizzas. But it's not every day you make a raw pizza.
So you might need something else to put this on, because I can confirm you might want to make this pepperoni more than, "once every now and then".
In fact, you might as well make a double batch because it'll keep in a sealed container in the fridge for 2 to 3 weeks. And it freezes well too.
Here's my recommendation: Put this stuff on salads (the off-cut pieces, cut into squares) and on raw crackers with macadamia cheese.
📺
I did a livestream showing how to make this pepperoni on YouTube
here
. Livestreams on YouTube are free for anyone to attend live.
If you want to watch the replay, that's available to YouTube channel members: Supporter+
My channel supporters help me create more free recipes and videos.
Let's get into it, here's the recipe...
💡
When I moved my website over to a new platform, I lost all comments and ratings. So I would love to encourage you to rate this recipe - it helps it get seen. If you have a comment or question, please do leave it below too.
Raw Vegan Pepperoni Recipe