Spinach & Macadamia Ricotta Cannelloni
Creamy spinach macadamia ricotta, rolled in fresh zucchini slices, served with a beautiful tangy tomato sauce..all topped off with caramelised onions. It's a real treat!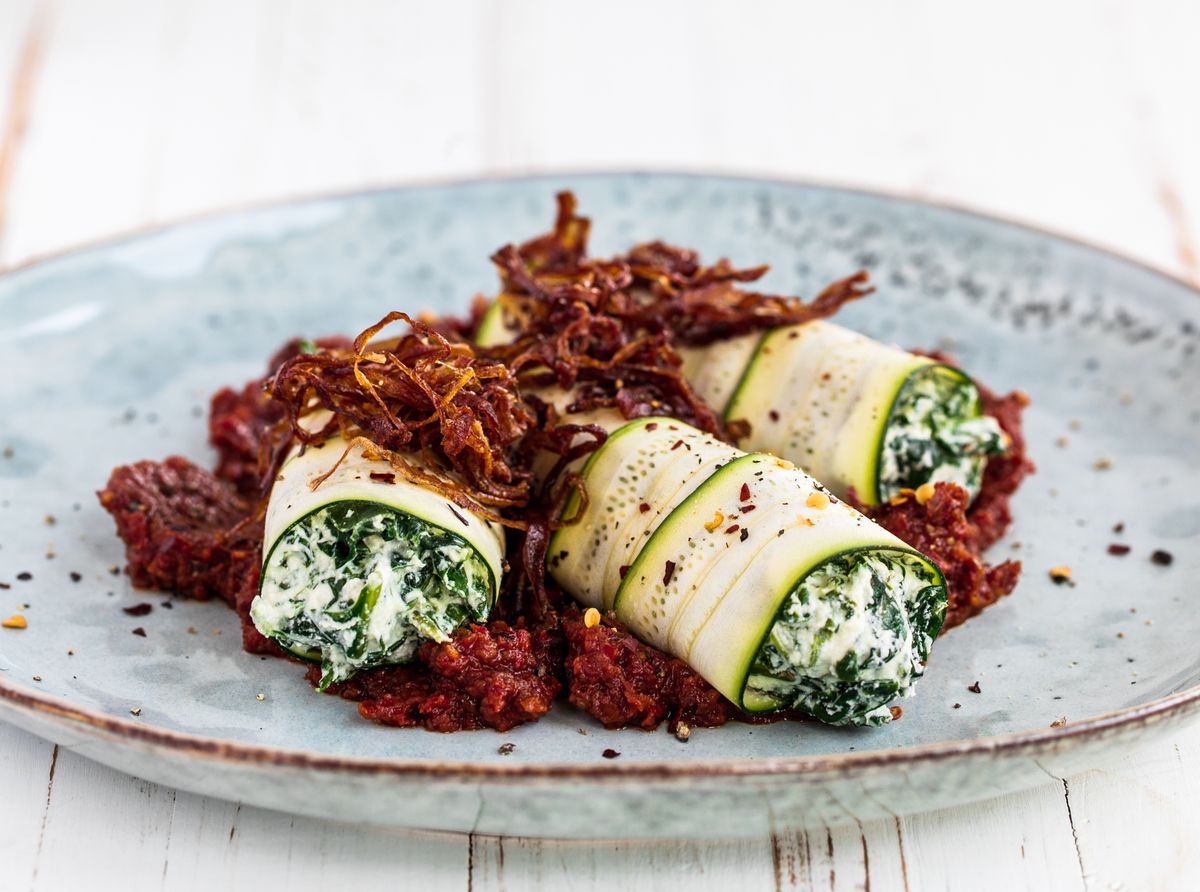 🌱
Premium (All-Access) Content
They say, "good things come to those that wait" and this is no exception.
This is a really special dish.
There are multiple elements, but none of them are difficult, or even take that much hands-on time.
All you will potentially end up with leftovers that can be used in a variety of different ways.
So this is really a dish to enjoy; not just the eating, but the process of making. Savour it, learn it and it will become part of your raw food repertoire.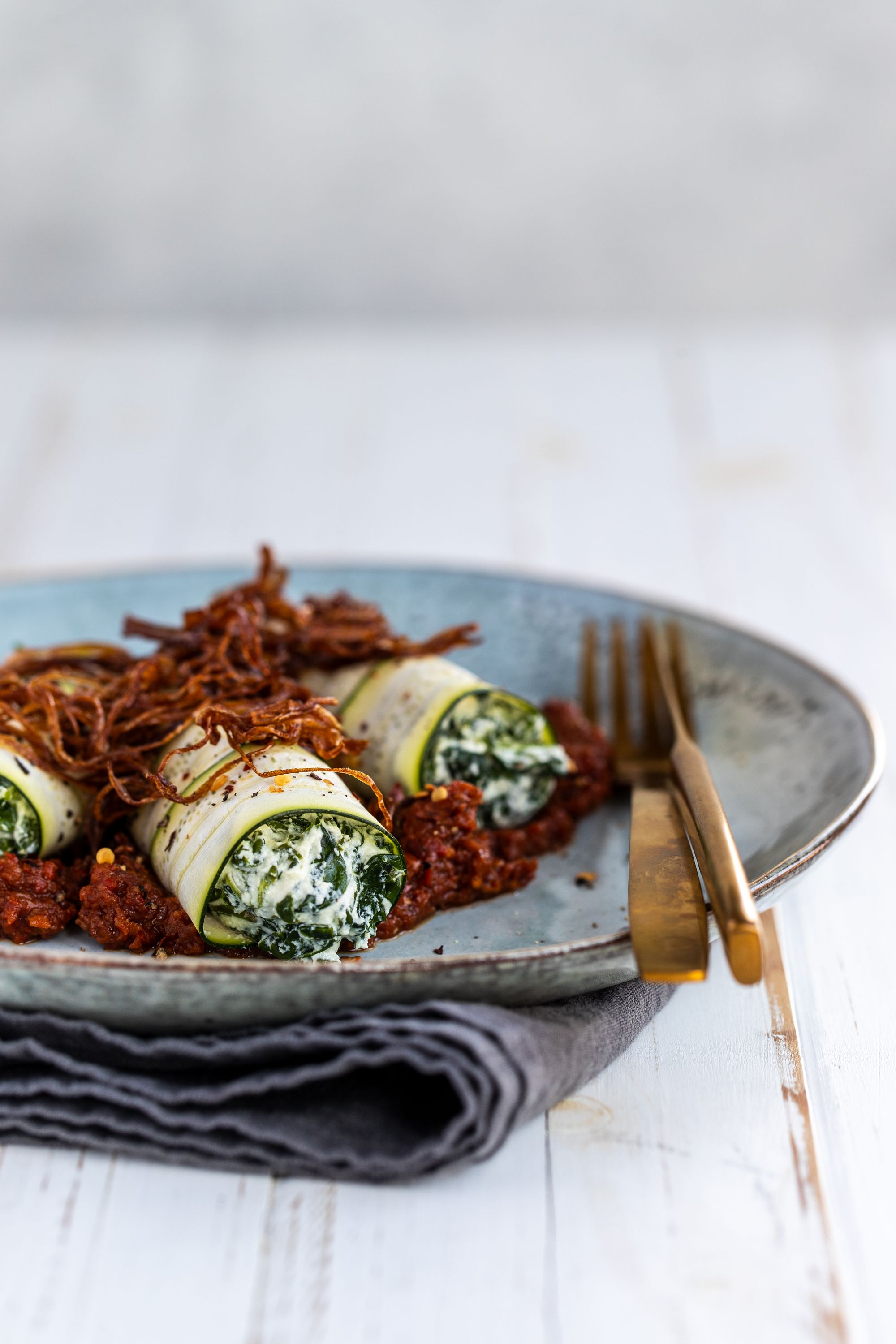 This recipe uses macadamia and cashew cheese as a base for the filling. I've given you the recipe in the section below, but if you want to know a bit more about tree nut cheeses in general, you can find my post on tree nut cheese here.
Here's how to make it...