Thai Nori Bites
These are my longest standing raw food snacks. They're also great for anyone wanting to try a bit of raw food without nuts.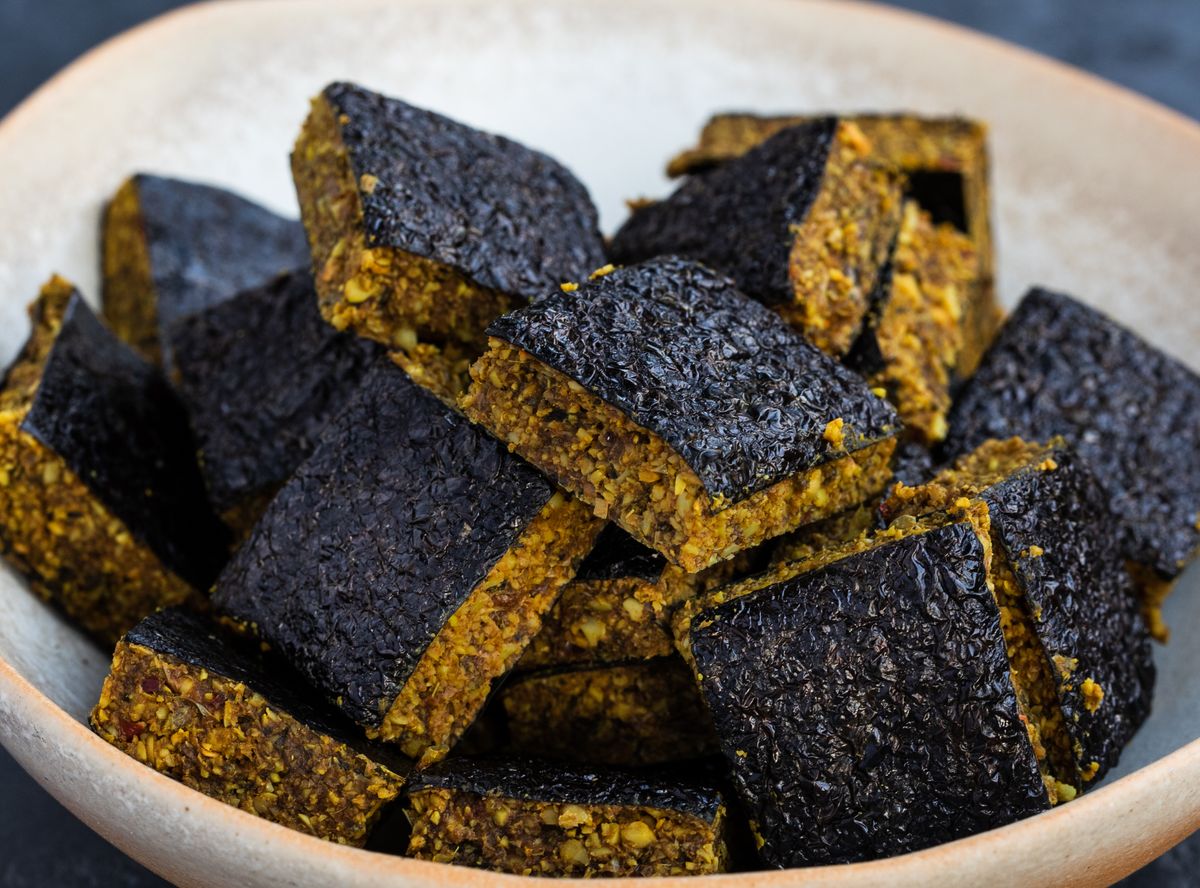 The more you dry them, the longer they'll last, so it would be easy to whip up a batch for a road trip. Or maybe you team them up with some cashew sour cream for movie night snacks.
📺
I did a livestream showing how to make this pepperoni on YouTube
here
. Livestreams on YouTube are free for anyone to attend live.
If you want to watch the replay, that's available to YouTube channel members: Supporter+
My channel supporters help me create more free recipes and videos.
Once you have these down you can play around with different flavour combos. The base is soaked sunflower seeds, tamari, salt and some kind of acid such as lemon or lime juice.
Maybe you try Tex-Mex Nori bites, or Indian Curry Nori Bites. Just add the herbs, spices and produce associated with those cuisines. This is a really good way to learn flavour combining in general.
If you're stuck for flavour combos, check out The Flavour Bible for tips. Just remember, for a well rounded flavour you need fat, acid, salt and sweet to layer your other flavours on top of.
On to the recipe...
💡
When I moved my website over to a new platform, I lost all comments and ratings. So I would love to encourage you to rate this recipe - it helps it get seen. If you have a comment or question, please do leave it below too.
Thai Nori Bites Recipe
💡
Let's do more together
🎥
Join my YouTube channel.
Join as a 'Supporter' to support free videos, or 'Supporter+' to get access to YouTube livestream replays.
🌱
Take a raw food course.
Deep dives into all areas of raw food preparation with support via exclusive forums.
❤️
Subscribe to All-Access
on this site to unlock premium recipes and lessons (see below).