Simple Buckwheat Crackers
Simple, crunchy and tasty. These buckwheat crackers go well with anything. I like to use sprouted buckwheat; it's really satisfying to use in this recipe and will give a bigger yield for no extra cost.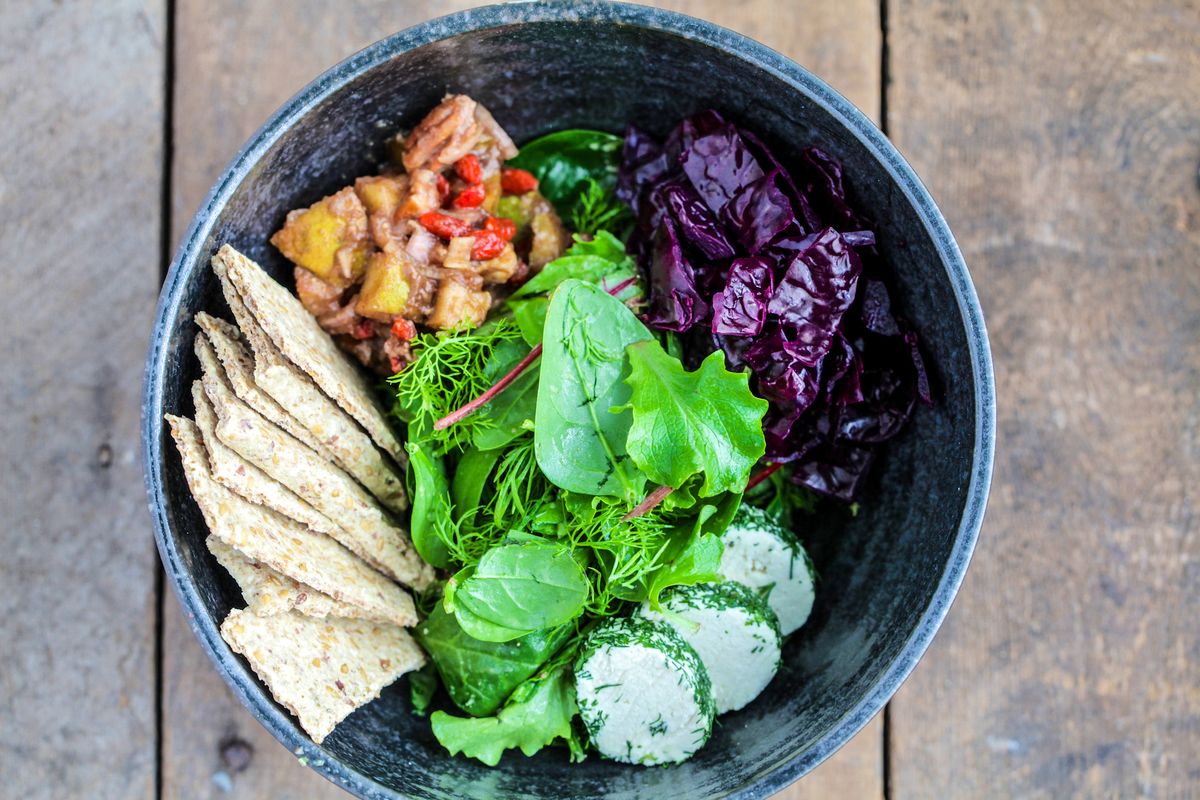 These simple buckwheat crackers have been a staple for me over the years. As you can see from the image above, they are great in a salad with macadamia cheese and chutney.
But they're also great for 'chips and dips' with salsa and guac.
Their versatility is down to their simplicity; they pair with just about anything. But the combo of buckwheat, almond, nutritional yeast and apple cider vinegar make for a seriously umami flavour.
Is buckwheat gluten-free?
Yes, buckwheat is gluten-free. Despite its name, buckwheat is not related to wheat and is naturally gluten-free. It is a seed that is often used in cooking and baking as a substitute for grains like wheat.
This makes it a suitable option for people who need to avoid gluten due to celiac disease or other gluten-related sensitivities.
However, if you have specific dietary concerns, it's always a good idea to check product labels and ensure that the buckwheat products you're consuming are certified gluten-free to avoid any potential cross-contamination.
What type of buckwheat to use for buckwheat crackers?
I like to use sprouted buckwheat. Not only is raw, sprouted buckwheat highly nutritious, is has a wonderful, fresh nutty taste. PLUS it's very cost effective because sprouting will double its volume for no extra cost; just a little time and attention is takes to sprout.
Buckwheat Cracker Recipe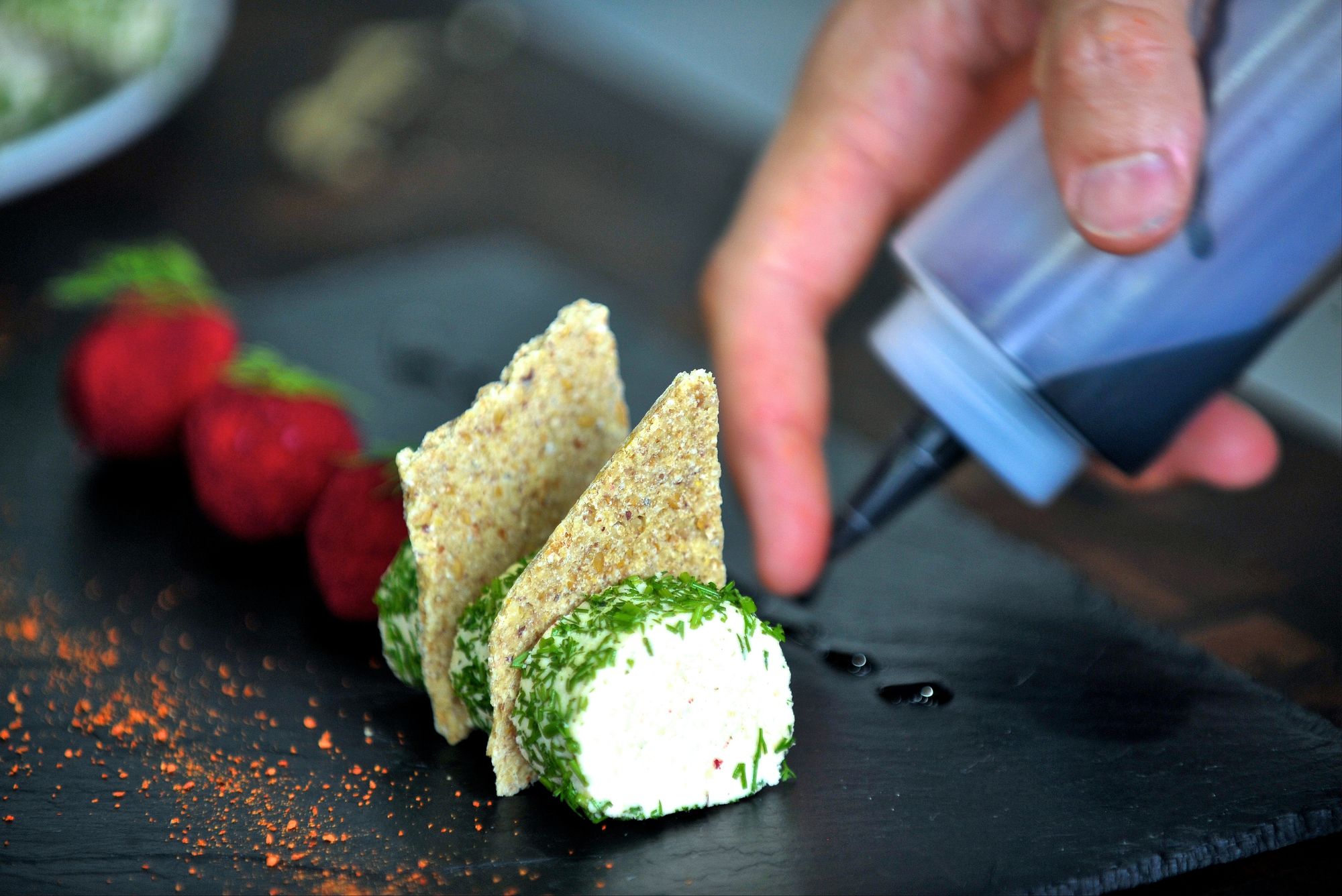 Your own buckwheat cracker flavours
Modifying this recipe to make your own buckwheat crackers is easy and fun. Below you'll find a video walking you through the process. I've also given you a PDF for a Mexican flavoured version to illustrate the process.
The Flavour Bible is an invaluable resource, not just for this process, but for coming up with all types of recipes.
Have fun with this and let me know in the comments what flavours you've tried or are going to try.