Watermelon Sushi
This is an incredibly tasty dish to eat and fun dish to make. Watermelon 'tuna' is the star of the show, teamed up with cauliflower rice, macadamia cashew cheese and avocado.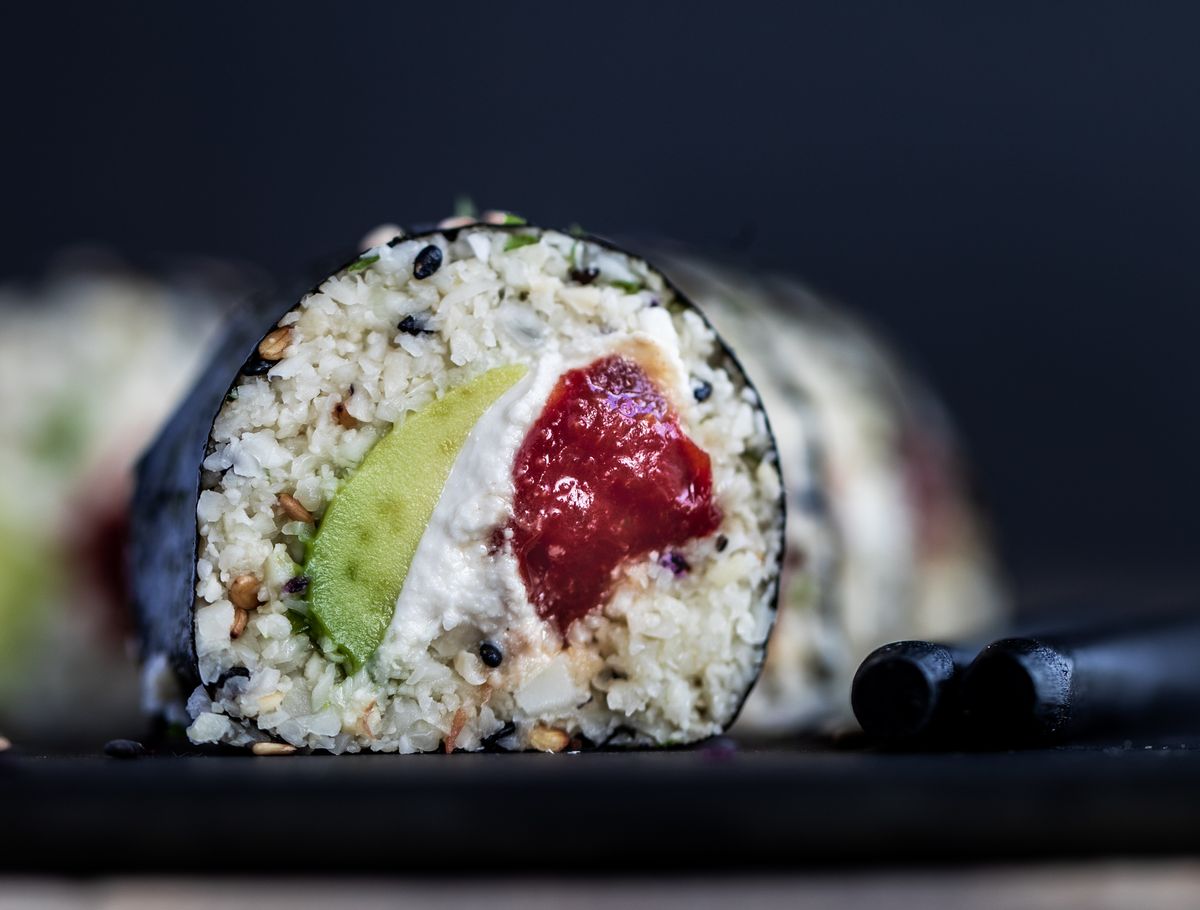 This watermelon sushi uses my recipe for watermelon tuna, which can be done in the dehydrator or the oven if you don't have a dehydrator.
Watermelon tuna can be made in chunks (as pictured below) but if you're making it specifically for watermelon sushi, I'd suggest making it into strips (second image below) that will sit easily inside the sushi.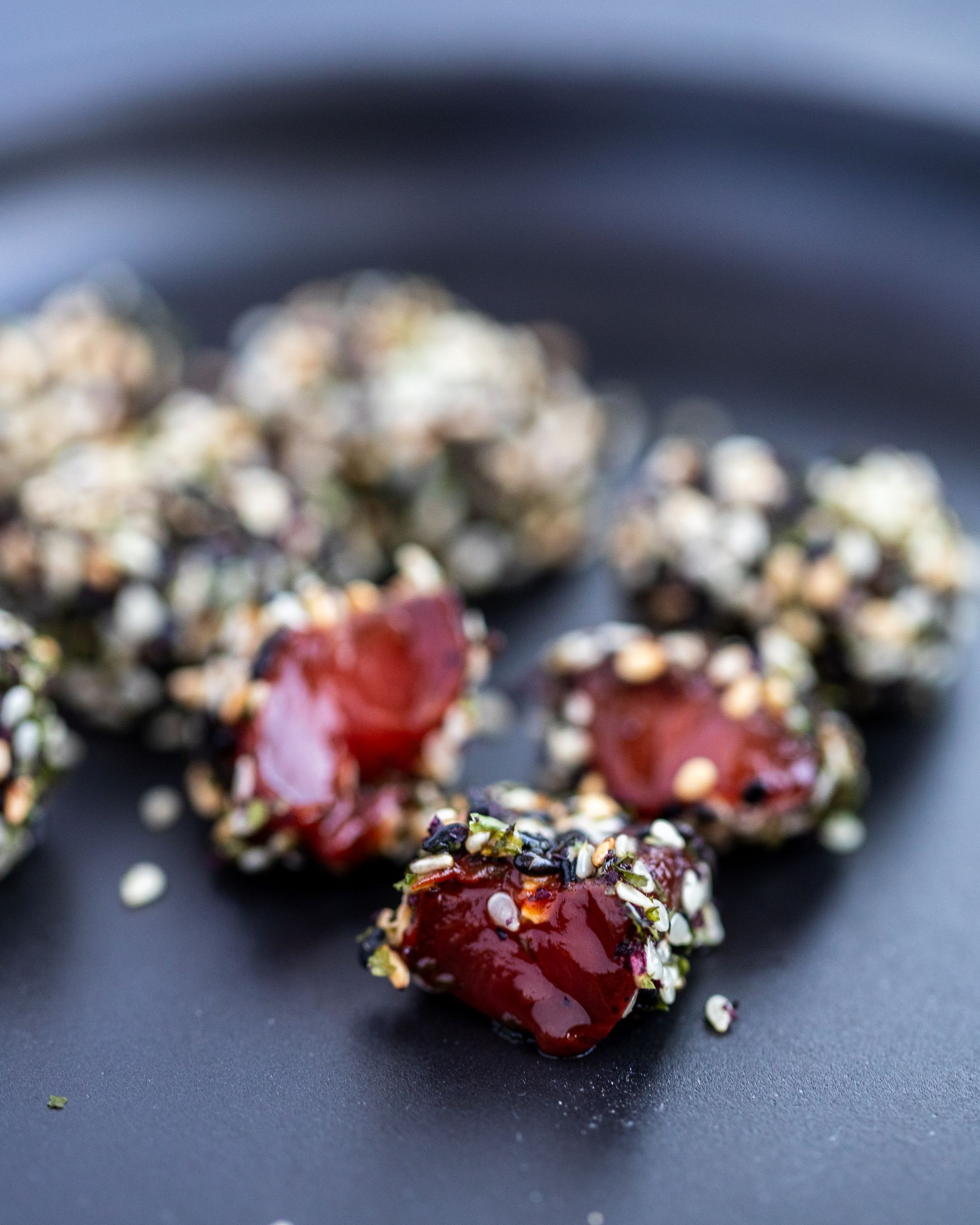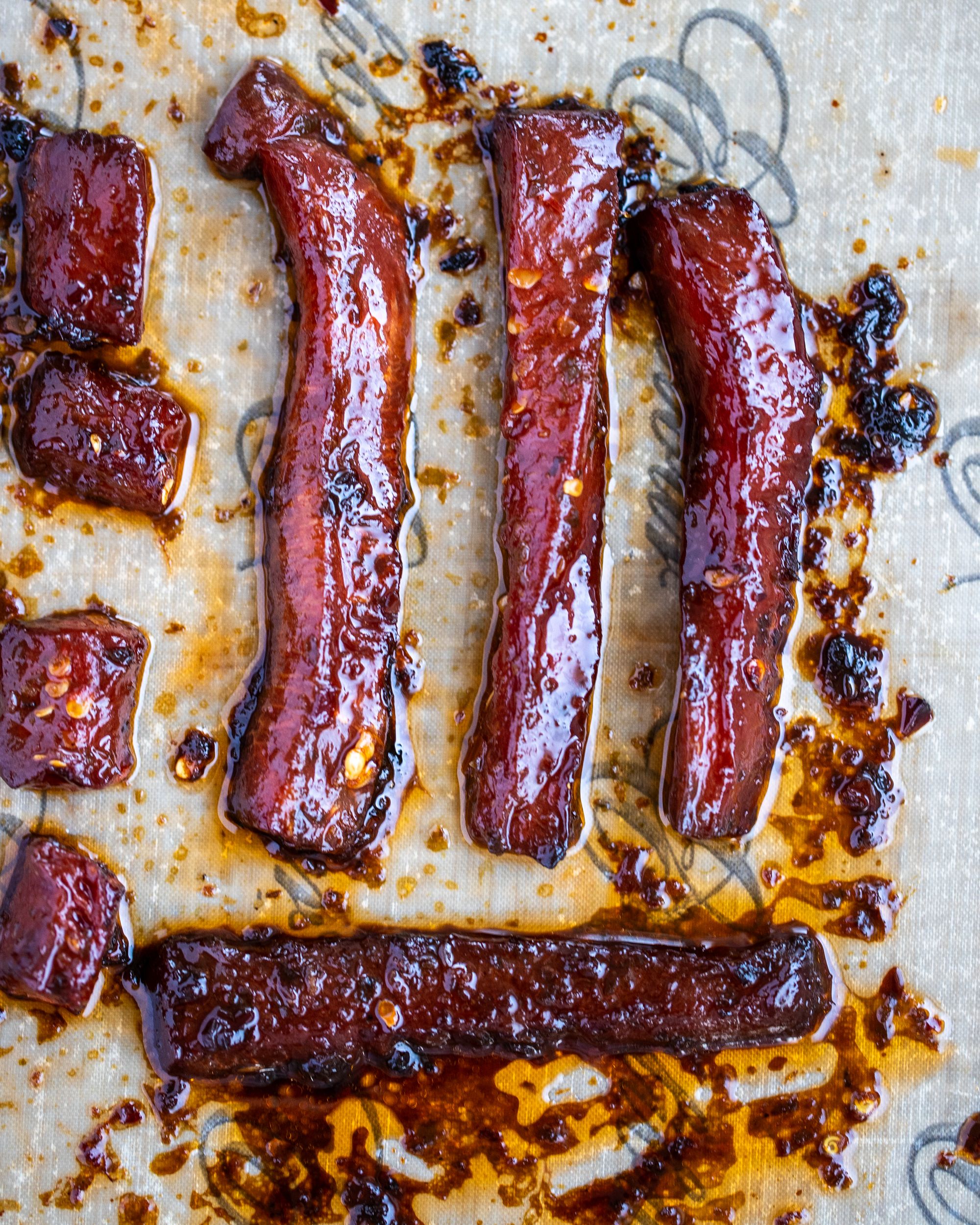 We're going the raw vegan route with this recipe (since this is The Raw Chef), so we're making our 'rice' with a mix of cauliflower and parsnip. This combo gives the right amount of moisture for sushi rice, since parsnip on its own can be a bit dry.
We're going to making cheese with macadamias and cashews and adding some slices of avocado into the mix too.
If you found this recipe via a search engine for 'watermelon tuna' and you want to use regular sushi rice with it instead, then of course you can do that.
On to the recipe...
⭐
When I moved my website over to a new platform, I lost all comments and ratings. So I would love to encourage you to rate this recipe - it helps it get seen. If you have a comment or question, please do leave it below too.
Watermelon Sushi Recipe