Simple Flax Seed Crackers
A simple but flavourful raw flax cracker that can be taken any direction you'd like, once you have the basic recipe and technique down.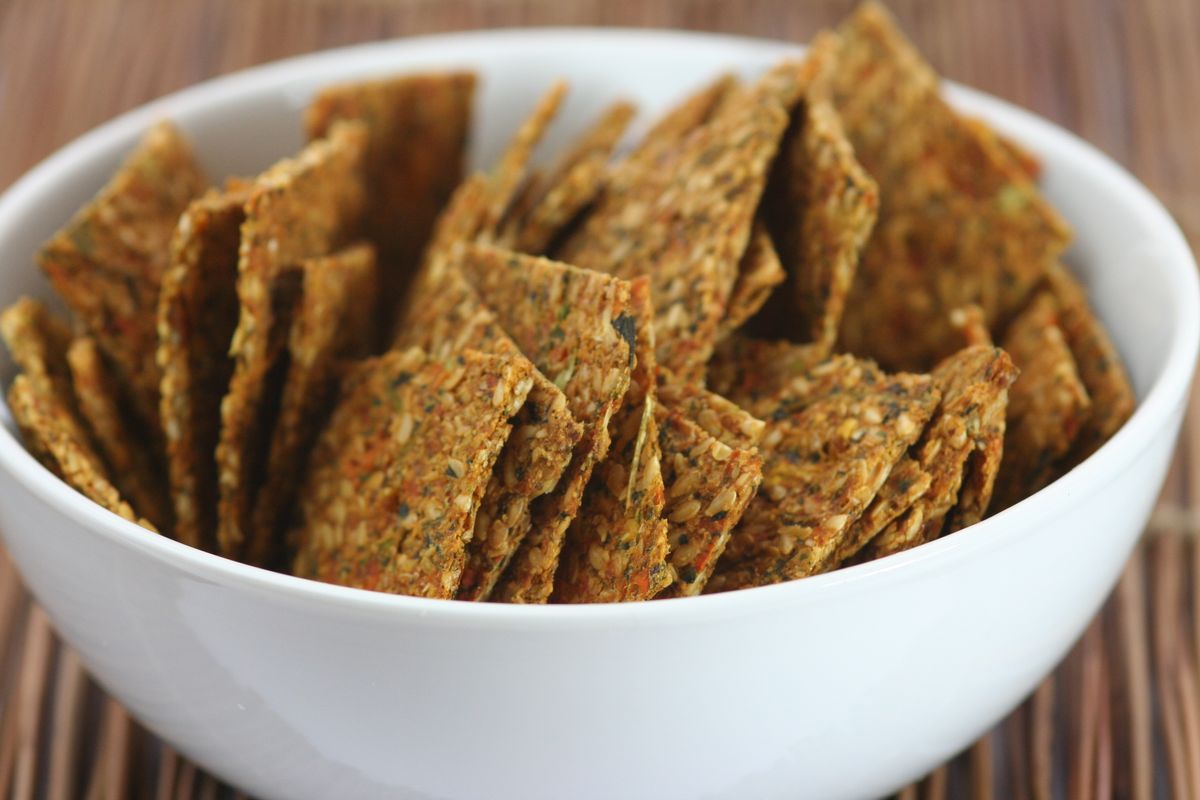 In this lesson I'm going to be showing you how to make a simple flax seed cracker.
From there I'm going to be talking about how you can come up with your own flavours and modifications; easy once you have the base recipe down.
Flax crackers are of course a raw food classic. I made a TON them when I first got into raw food. I topped them with simple delights such as guacamole (or its trendy cousin, smashed avocado), macadamia cheese, or pico de gallo.
We're going to be using a food processor for this recipe; it's too thick for a blender. Having said that, if you only have a blender you can blend some of the ingredients individually and add them to a bowl, to then mix by hand.
I use a mix of 50/50 ground and whole flax seed. I've found that gives the best texture, both in mouth feel and crispiness/crunchiness.
Ground flax seed are also a lot more digestible that whole flax seed.
Can you do flax seed crackers in the oven?
Yes you can. If you want them 'as raw as possible' I'd suggest using the lowest temperature your oven goes to. Keep an eye on them, so they don't go too far; I'm happy to leave the house with my dehydrator on, but not so much the oven.
When using an oven instead of a dehydrator I've found it takes about a third of the time.
OK, on to the recipe...
Flax Seed Cracker Recipe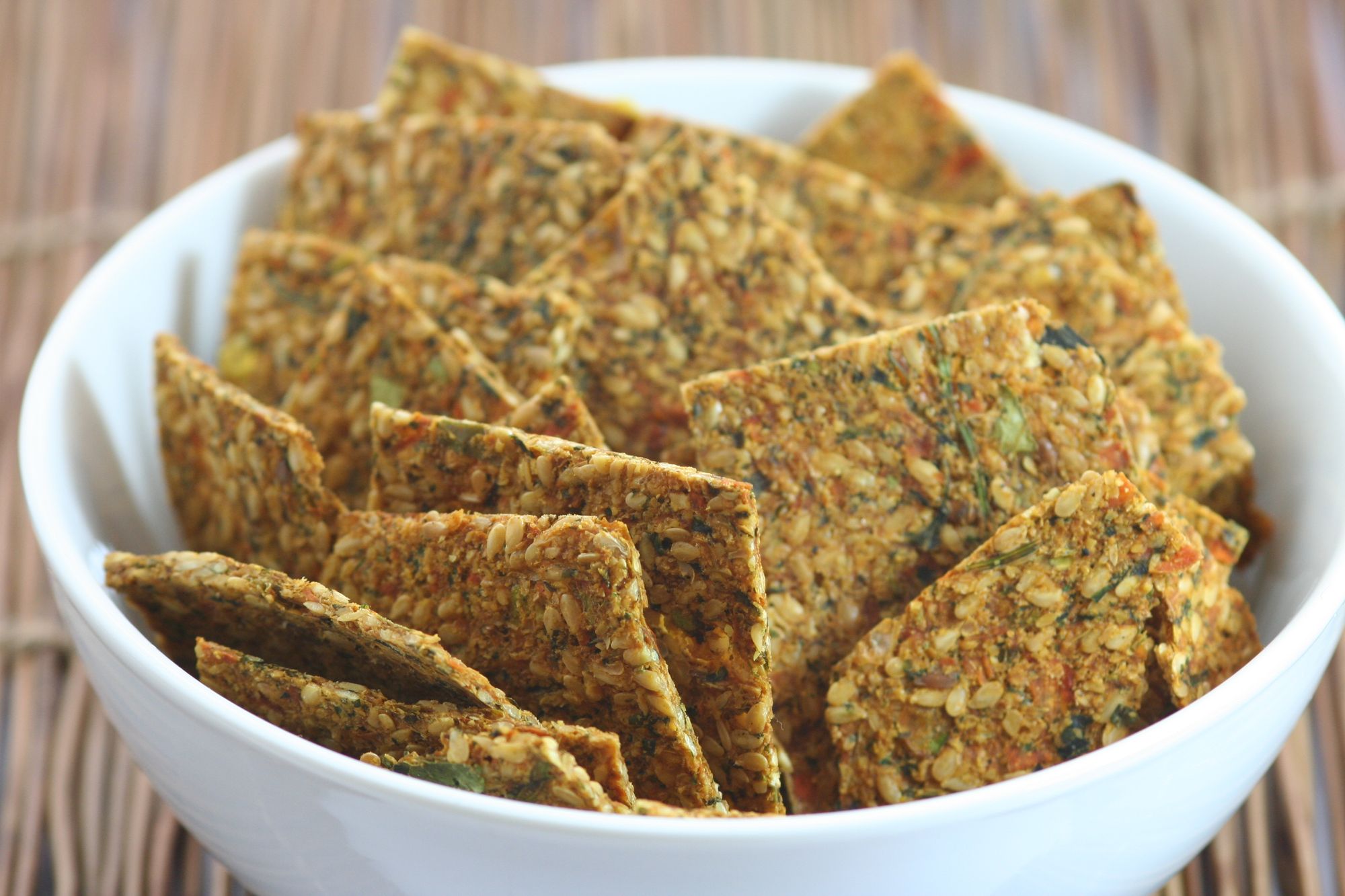 Your own flax seed cracker flavours
Modifying this recipe to make your own flax seed crackers is easy and fun. Below you'll find a video walking you through the process. I've also given you a PDF for a Mexican flavoured version to illustrate the process.
The Flavour Bible is an invaluable resource, not just for this process, but for coming up with all types of recipes.
Have fun with this and let me know in the comments what flavours you've tried or are going to try.